Escape From Tarkov PC (Beta)
Special Price
$35.69
RRP
$49.19
Code Delivered To You Digitally
Platform
Battlestate Games Launcher
Developer
Battlestate Games
Publisher
Battle State Games
Delivery
Instant Delivery
Language
Get your instant download with CDKeys.com
This product includes Escape From Tarkov PC (Beta).
The top 3 reasons to play Escape From Tarkov PC
Escape from Tarkov is a tactical first-person shooter set in the fictional Norvinsk region of Russia, around a transition zone between Russia and Europe that serves as a gateway for trade and deals.
high-powered, scoped weapons that enable players to snipe you from afar. Getting your hands on one of these is a blessing and a curse: you are powerful, but you attract a lot of envious attention
Your job is to shoot, play and explore your way across the map until you reach your extraction point, usually way over on the other side of the city, and with plenty of excitement in between you and there!
About Escape From Tarkov PC
The premise is very simple: entering the game has your character spawning in the forest or somewhere similar, on the edge of the map.
Your job is to shoot, play and explore your way across the map until you reach your extraction point, usually way over on the other side of the city, and with plenty of excitement in between you and there!
At first, you are only armed with an axe, and you must quickly defeat someone else for their loot (unlikely if they have a gun and you don't) or get exploring and find a working gun as soon as possible.
There is no heads-up display for this game: if you want to check your inventory, you have to do it manually, for example, counting the bullets left inside your gun.
Oddly, this makes it more exciting as you become hyper aware of what you have with you at all times and counting down your shots in the middle of a battle makes you exquisitely aware of every danger lurking just around every corner.
Read more
What are the system requirements?
MINIMUM
OS

Windows 7

Processor

Dual-core 2.4 GHz (Intel Core 2 Duo, i3), 2.6 GHz (AMD Athlon, Phenom II)

Memory

6 GB

Graphics

DX9 compatible graphics card with 1 GB memory

Storage

8 GB
Genre
Action, Shooter
Platform
PC (WW)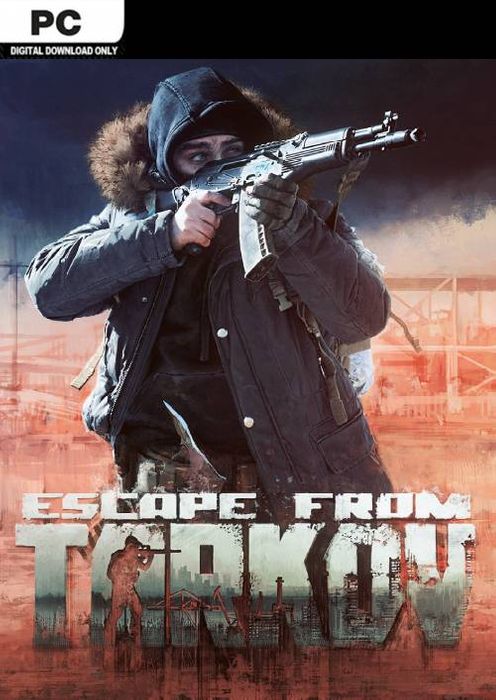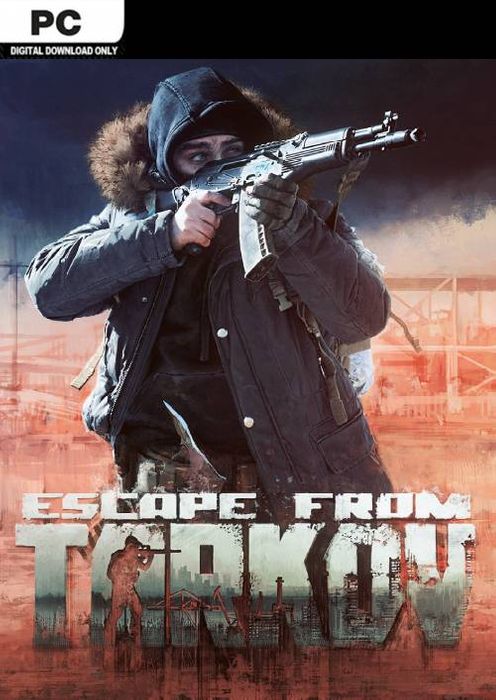 Game with a lot of potential

First of all this game is exciting. If you hear footsteps it's going to make your heart pump. When you see somebody it might be over in 1 second or you might take some shots to nonvital parts and actually survive. Assuming you have the right equipment to heal.

Second of all this game has plenty of maps and a lot of different equipment/loot to collect. Weapons have multiple parts and you can find parts from the raids. There are big forest maps as well as smaller in door maps. Loot can be used to upgrade your own basement to gain certain bonuses. Vendors offer missions and in exchange you get access to better loot/discounts.

Did all that sound good? Well let me put some negative sides as well.

Those moments of actual gunplay and assaulting might be over very fast. It's realistic. But it's not so fun when other online players have horrific ping and you end up seeing something else than the one attacking you. And it's not so fun when enemy AI boss just shoots you right in the head from far away.

There is plenty of maps. However there is no actual map system in the game. You need to know exit points to actually complete the raid and you can be spawned anywhere around the map. So in order to play some new map, you need to find map from the internet, keep it open next to the game and try to find the correct exit. Additionally there are stashes that contain better loot and those stashes are hidden in the map. Very annoying and I ended up playing only 1-2 maps because there is so much to memorise.

Lots of loot and gunparts. Sounds cool until you realise there is so much gunparts that are very specific and fit only certain parts and guns. Good luck trying to actually build a gun with a lot of different parts. Atleast you can save the blueprints so that you don't have to build the gun again after dying in the next raid. Also memorise all the bullets as some are just useless and other are powerful/very valuable in the market.

Black market. You could think that golden horses, jewelry and guns would be the most valuable items in the game. But no: most valuable items are often some bullets, scopes and random stuff that make absolutely no sense. So even this aspect needs researching so that you actually pick up something valuable.


Escape from tarkov made me cream myself

I was expecting this to be mediocre but instead I invented the cum sub and it was very enjoyable, the game was alright though

If you like to suffer play this game

Tarkov is a really great game, both challenging and frustrating but when you escape a raid with a ton of loot and kills it makes all the pain and suffering worth it. Can't wait to see how the game progresses to the final release.

Reviewed by

Frostyspoonman

Insane game

First off, this game is not for everyone, if you're used to playing cod or battlefield this game is not the same, this game is the hardest game you'll probally ever play (by no exaggeration) you'll die a lot and it's hard to carry on playing, but if you do you will fall in love with this game, the difficulty pays off for the gratification of surviving every raid and it never gets old, just be prepared to die a lot

The Pros

Great solo or with other players
Extremely rewarding to play
Provides so many hours of enjoyment

The Cons

Very hard to start playing (not for the faint of heart)
You need a lot of time to play

Reviewed by

Jacknifejohnny

Hard to learn, hard to master

The game is great! It just has a very steep learning curve that some will not be willing to put the time toward.

Amazing Game - Steep Learning Curve

Amazing game but takes some time to get your head around everything. PvP is great fun but don't get attached to any gear as it is soon lost :D

The Pros

Innovative ideas for map extraction
lots of guns and mods
PvP
Immersive combat

The Cons

Hard to get started for new players but well worth the effort. one of the best games I own.

Great fun - hard to master

This is a great game to play both with friends and alone, however don't expect an easy ride - one of the harder games to get good at

Nothing like it

There really isn't anything like Tarkov. It is, in my opinion, the best FPS out there. Can be a very unforgiving game but is a load of fun when playing with friends.

Reviewed by

EscapeFromTiverton

Love/Hate relationship

Spent around 4 years watching Pestily, Lvndmark, and DrLupo as well as some lesser known EFT players such as DeditusLive before I built a PC at the end of 2020. That's where everything in life, my sanity, friendships, marriage all began to suffer. If you are considering buying EFT it's highly recommended that you spend some time watching Twitch streamers of all abilities (not just the top players) so you get a bit of an understanding of how ruthless an experience it is. There are no console games that are even slightly comparable to EFT (showdown is almost similar) so if your coming from COD or BF and think you can run around sliding all over the place quickscoping your going to have problems.

PROS
*It's like some repenting kind of punishment that you didn't realise you needed to make you feel as though your sins have been absolved
*No hand holding whatsoever make the learning curve so steep that every little reward feels massive
*It's so unforgiving that you have no choice but to forget everything you think you know about FPS games and teach yourself that you are worthless, and you will never be good at Tarkov
*Huge maps with insane detail
*Weapons and gear... LOTS of weapons and gear
*Hideout upgrading and the massive list of trader tasks plus daily and weekly operations provides plenty of stuff to do when not being shot in the face
*Bosses to remind you that just in case you thought you were getting the hang of things, you aren't

CONS
*Server stability can be awful with backend errors, desync and random black screens or never ending loading screens
*seems to be game of choice for jobless benefit scroungers that can put in 8 or 9 hours a day and have some cool name referencing how they smoke weed, might seem like a small gripe but the higher your level the better your gear.. casual players are going to get ruined, those with all the time in the world become invincible
*there are still the occasional hackers using aimbots/radars making it even more unfair

With regards to CDKeys I've probably bought 40/50 products from the sight over the last 5+ years and never had any problems. Codes are always instant and always work without fault.

Reviewed by

Spaghettichin

A warning

The best way I can describe this game is to compare it to masochism. It's not for everyone, it is incredibly painful but is very rewarding to those he can handle it. Complaining about the game because of it's steep learning curve and hardcore nature is like complaining about a racing game having too many cars. That's not to say the game is free of criticism. It has a lot of problems but if you can climb the mountain that is the learning curve then you will be rewarded far more than most casual games BUT I would recommend you watch a lot of Tarkov content on twitch or youtube before you buy it so that you can know for sure that it's for you because it certainly not for everyone. I have friends who I think would love the game and others who would hate it. If you truly believe that it's for you, I cannot recommend it enough.

The Pros

Rewarding Gameplay
Extreme Realism
Realistic Ballistics
In Depth Weapon Modding

The Cons

Server Issues
Early Access (bugs)
Activate with Battlestate Games:

Head to: https://www.escapefromtarkov.com/
Register/Login to your account.
Under the "Profile" tab select "Activate Promo Code"




Enter your unique code that's displayed on the 'Orders' page of CDKeys.com and follow the prompts to activate.
Once the code is activated you will be prompted to install the Battlestate Games Launcher.
Special Price
$35.69
RRP
$49.19