Escape From Tarkov PC (Beta)
Special Price
$33.99
RRP
$50.39
Code Delivered To You Digitally
Platform
Battlestate Games Launcher
Publisher
Battle State Games
Delivery
Instant Delivery
Language
Get your instant download with CDKeys.com
This product includes Escape From Tarkov PC (Beta).
The top 3 reasons to play Escape From Tarkov PC
Escape from Tarkov is a tactical first-person shooter set in the fictional Norvinsk region of Russia, around a transition zone between Russia and Europe that serves as a gateway for trade and deals.
high-powered, scoped weapons that enable players to snipe you from afar. Getting your hands on one of these is a blessing and a curse: you are powerful, but you attract a lot of envious attention
Your job is to shoot, play and explore your way across the map until you reach your extraction point, usually way over on the other side of the city, and with plenty of excitement in between you and there!
About Escape From Tarkov PC
The premise is very simple: entering the game has your character spawning in the forest or somewhere similar, on the edge of the map.
Your job is to shoot, play and explore your way across the map until you reach your extraction point, usually way over on the other side of the city, and with plenty of excitement in between you and there!
At first, you are only armed with an axe, and you must quickly defeat someone else for their loot (unlikely if they have a gun and you don't) or get exploring and find a working gun as soon as possible.
There is no heads-up display for this game: if you want to check your inventory, you have to do it manually, for example, counting the bullets left inside your gun.
Oddly, this makes it more exciting as you become hyper aware of what you have with you at all times and counting down your shots in the middle of a battle makes you exquisitely aware of every danger lurking just around every corner.
Read more
What are the system requirements?
MINIMUM
OS

Windows 7

Processor

Dual-core 2.4 GHz (Intel Core 2 Duo, i3), 2.6 GHz (AMD Athlon, Phenom II)

Memory

6 GB

Graphics

DX9 compatible graphics card with 1 GB memory

Storage

8 GB
Genre
Action, Shooter
Platform
PC (WW)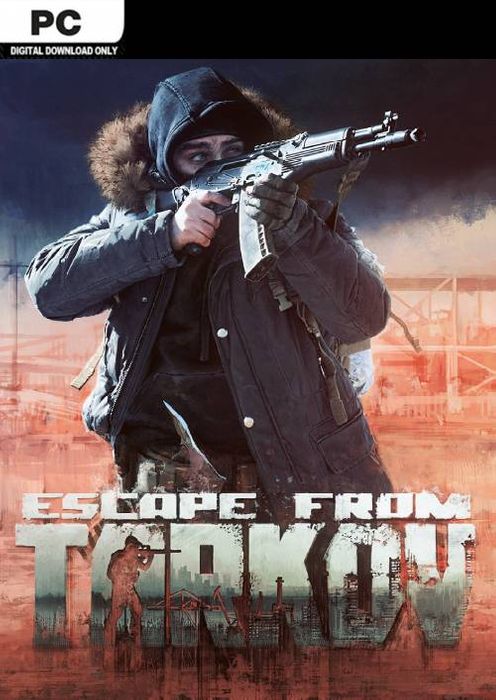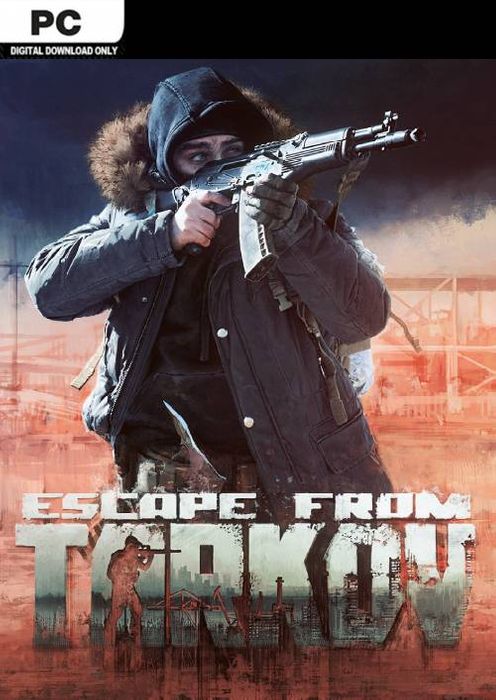 Good But a Steep Learning Curve

Fantastic gun play and load out customizations for your character. Recommend playing in a team to increase the chance of survival, if you die you will loose everything your character had on them but if you survive with a good looting run, it can give quite a sense of achievement.

The Pros

Excellent gunplay
Tactical realism

Good

The game started really fun, but my game estopped working pretty quick. If you have a good pc i would reccomend

The Pros

The looting aspect and the survival

The Cons

The bugs and the fact that the game broke

Good, but challenging

not a casual game, realistic and unforgiving.
I really enjoy it.
It has realist guns and gun simulations, ballistics and penetration.
if you die you loose what your character has on him, so if you got a good gun, you can loose it in the blink of an eye.

The Pros

Excellent gunplay
Modular weapon building
Tactical and Realistic

The Cons

Needs content updates more frequently

Good game but one Major Flaw!!

Bought this game a year or so back, played about 3 games… really enjoyed it… went to load up the next day and it didn't work, I checked my Tarkov account and it said I didn't own the game, contacted the seller and got a new key.

Fast forward a week later… played a few games, loaded it up the next day and guess what… no go on guess… I'll wait… yep! Checked Tarkov account and it said I didn't own the game.

Be very careful when you buy this, the game may get removed from your account after a week or so.

The Cons

You can straight up loose your code without knowing.

Good Purchase

Received the product code within a minute or two and then activated it on my account and it all went smoothly , can't speak to the game's quality but the platform and keys are legitimate.

The Pros

Quick And Easy Key.
30% Off The official price which is amazing.

Realism 100

Hardcore? Yes please!
This game will hurt you many ways, and it's as real as it can get. Great weapon and injury mechanics.

The Pros

Variety of armor and Weapons.
Great atmosphere

The Cons

Game runs poorly - need PC above min. specs

The funny tarkov

Game pretty nice fits a good niche. Only big issue is that if you are going against someone with a better loadout and a higher level you're dead no matter what. Still a fun game.

The Cons

couldnt see where i died from, crazy.

Great Service!

Brought it at cheap price , got key instantly , and its a great game overall , I really recommend getting this!

The Pros

Fast And Easy to get key!

Good service

Got the game immedately on purchase, and don't have to pay 40 quid for a standard edition of a beta game. Jack of all trades really!

no second chances

Game key was delivered prompt happy with the service.

the game is not for every day COD players it is super hard especially if you're used to running and gunning style gameplay. if you can get past that though the game is actually fun.

The Pros

how much detail went into the gameplay and the fast service.
Activate with Battlestate Games:

Head to: https://www.escapefromtarkov.com/
Register/Login to your account.
Under the "Profile" tab select "Activate Promo Code"




Enter your unique code that's displayed on the 'Orders' page of CDKeys.com and follow the prompts to activate.
Once the code is activated you will be prompted to install the Battlestate Games Launcher.
Special Price
$33.99
RRP
$50.39