Mass Effect Legendary Edition PC (EN)
Special Price
$18.89
RRP
$60.79
Code Delivered To You Digitally
Platform
Origin
Publisher
Electronic Arts
Language
-5%

-77%

-72%

-57%

-55%

-59%

-75%

-76%

-70%

-61%

-73%

-73%

-75%
Get your instant download with CDKeys.com
Mass Effect Legendary Edition includes:
Mass Effect
Mass Effect 2
Mass Effect 3
Over 40 DLCs
Weapons and Armor
Packs
The top 3 reasons to play Mass Effect Legendary Edition
Three Games, One Launcher: Play through the single-player base content and over 40 DLC from all three games, including promo weapons, armors, and packs.
Remastered for a New Generation: Experience the trilogy in 4K Ultra HD with enhanced performance, visuals, and graphics, all available in HDR.
Visual Improvements on All 3 Games: Updates include enhanced models, shaders, FX, lighting and depth of field, plus full-resolution audio.
About Mass Effect Legendary Edition
Create and customize your own character — from appearance and skills to a personalized arsenal — then lead your elite recon squad across a galaxy in turmoil.
New Shepard Customizations: With improved hair, makeup, eye color and skin tones you can create your Shepard in a unified character creator with all options available across the full trilogy, or choose to play as the iconic Femshep from Mass Effect 3 now available in all titles.
Gameplay Enhancements for the First Mass Effect Game: Enjoy improved aiming and weapons balance, SFX, better Mako controls, input/controls, squad behavior, cover behavior and gameplay cameras.
Reflect on Your Choices - Your choices seamlessly travel from one game to the next. Each decision you make will control the outcome of every mission, every relationship, every battle — and even the fate of the galaxy itself.
DLC: Bring Down the Sky, Genesis, Zaeed — The Price of Revenge, Kasumi — Stolen Memory, Lair of the Shadow Broker, Firewalker Pack, Overlord, Normandy Crash Site, Arrival, Genesis 2, From Ashes, Mass Effect 3: Extended Cut, Leviathan, Omega and Citadel.
Weapons and Armor: Cerberus Weapons and Armor, Arc Projector, Collector's Weapon and Armor, Terminus Weapon and Armor, M-21 Incisor, Blood Dragon Armor, Inferno Armor, Recon Hood, Sentry Interface, Umbra Visor, N7 Warfare Gear, AT-12 Raider, Chakram Launcher, M-55 Argus, M-90 Indra and Reckoner Knight Armor.
Packs: Equalizer Pack, Aegis Pack, Firepower Pack, Groundside Resistance Pack, Recon Operations Pack, Firefight Pack, ME2 Alternate Appearance Pack 1, ME2 Alternate Appearance Pack 2, ME3 Alternate Appearance Pack 1, and N7 Collector's Edition Pack.
Read more
What are the system requirements?
MINIMUM
OS

64-bit Windows 10

Processor

AMD FX-8350 or Equivalent/ INTEL Core i5 3570 or Equivalent

Memory

8 GB

Graphics

AMD Radeon 7970 / R9280X or Equivalent/ NVIDIA GTX 760 or Equivalent

Storage

120 GB
RECOMMENDED
OS

64-bit Windows 10

Processor

AMD Ryzen 7 3700X or Equivalent/ INTEL Core i7-7700 or Equivalent

Memory

16 GB

Graphics

AMD Radeon Vega 56 or Equivalent/ NVIDIA GTX 1070 or Equivalent

Storage

120 GB
Genre
Action, Great Soundtrack, RPG, Sci-fi, Shooter, Singleplayer, Space, Story Rich, Violent
Platform
PC (EN)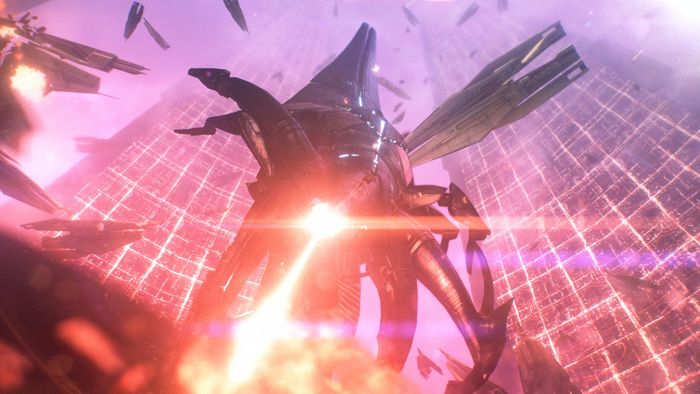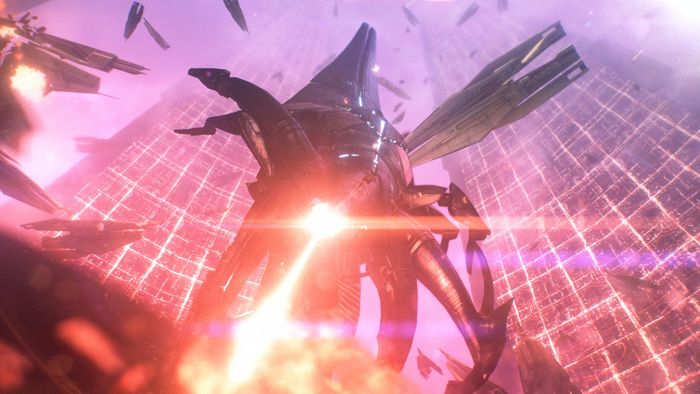 Best of the best

To me the best story in a game ever I absolutely love it. Mass effect 1 feels really old but the story is there .

More than a game

Best story driven game experience in my opinion. Legendary edition has some visual upgrades as well as some new gameplay mechanics. Mass effect 1 is still a bit old fashioned from a gameplay point of view, but you don't play mass effect for the gameplay point of view. Story, choices and characters is the thing in this trilogy.

If only I could erase my memory and play this game over and over again. Experience the feelings, atmosphere and meet all the characters for the first time.

The Pros

Story
Characters
World
Scenes
Soundtrack

The Cons

Mass effect 1 gameplay feels boring if you aim to complete all the side-objectives

Still has some of the magic left.

It has been a long time since I played the Mass Effect trilogy, and decided to try the legendary edition to see, if the experience was as immersive as in the first time. Even though time has surpassed some of the features that were awesome and new then, the game is still good! The first part is maybe a bit too simple for the most modern gamers, but the story is still top of the notch in sci-fi genre. So don't worry about the first part ( play it for the story), and keep playing until Mass Effect 2!

The Pros

The story
The characters
The pure epicness of the world

The Cons

Gameplay in Mass Effect 1
Planetary missions in the first game

A Truly Amazing Trilogy

Played it recently for the very 1st time and I was immediately drawn in, I haven't been able to stop playing. The best games I've ever played, great story, characters, the way your choices actually matter. Love it!

Great Game

Worth the money for sure. I recommend any one give this game a good try. One on my favourite games I have ever played

poggers game my g

this game is poggy woggy, the original trilogy has always been fantastic, being able to actually play the 2007 game without wanting to kashoot myself first is a breath of fresh air. cannot recommend enough.

The Pros

it's mass effect, fucking everything. combat, story, etc.

The Cons

andromeda still gets too much hate

Remaster Done Right

The best Sci Fi Trilogy ever, runs like an absolute dream and is extremely scalable (tried on console & PC) don't be put off by Biowares previous games this was them at their best and a labour of love in their Remastering of these classics.

The Pros

Optimised
Stable
Narrative
Graphics

The Cons

Jack
Controversial Ending

The pinnacle of game storytelling

Dont listen to all the air about the ending of 3, that for the most part has been resolved with DLC which is all included in this.

This is simply one of the best series of all time, and the best sci fi story of any media in my opinion.

The Pros

Story
Branching Storylines
Character development
Hub worlds are fantastic
Entertaining side content

The Cons

Combat can leave a bit to be desired, though it is serviceable and improved upon in the LE

Masterpiece

This trilogy is one of the greatest stories I've ever played. The changes they've made for this remaster have made the experience far better by updating gameplay and more immersive graphical changes. This is the best way to experience ME by far.

One of the best game series ever

Brilliant update of all three original ME games with their DLC - textures especially on characters look fantastic, like a new gen game. Just needs to be played by everyone with even a passing interest in science fiction.
Activate with Origin:
Download and install the Origin client on your PC
(https://www.origin.com/usa/en-us/store/download), then sign up and log in.
Locate your Origin key in your cdkeys.com confirmation email, and copy it to your clipboard by pressing "Ctrl+C".
Open the Origin client, click on the "My Account" section, and then the "Redeem Product Code" tab.
Enter your unique code that's displayed on the 'Orders' page of CDKeys.com and follow the prompts to activate.
Your new game is now activated and ready to download. Once downloaded it will be ready to play!
You can find additional support for the Origin client here: https://help.ea.com/en/origin/origin/
Special Price
$18.89
RRP
$60.79