Just Dance 2024 Edition Switch (US)
Special Price
$52.09
RRP
$63.49
Code Delivered To You Digitally
Platform
Nintendo
Language
ABOUT THE GAME
Just Dance 2024 Edition features 40 songs and universes, from the latest hits and beloved classics including "Flowers" by Miley Cyrus, "Tití Me Preguntó" by Bad Bunny, "How You Like That" by BLACKPINK and "I Wanna Dance With Somebody" by Whitney Houston!
FEATURES
Dance on 40 new songs and universes, from chart-topping hits, viral internet phenomena and original songs! The tracklist features a variety of genres and eras: from Latin, Rock, Hip Hop to K-Pop, this edition is full of music you love. Discover immersive and lively musical worlds with characters unique to each song in Just Dance!
Now a fully online entertainment platform, the game is regularly updated with new music and rewards throughout the year*. Regardless of if you or your friends own the 2023 or 2024 Edition, all players are connected on the same platform and can play together online. And if you own both editions, all content is together in the same place!
Take part in themed seasonal events with free songs and playlists for a limited time! Every season will bring new and exciting songs, a dedicated progression track and new rewards. Win avatars, backgrounds, name badges and aliases to personalize your Dancer Card and show off your personality in the game.
Each 2024 Edition copy comes with a 1-month free trial to the subscription service Just Dance+, giving you access to 200 songs and more coming regularly with special perks for in-game events. Dance to all-time favorite legacy tracks from previous Just Dance games or to new exclusive ones coming in each Season!
What are the system requirements?
OS

Nintendo Switch

Subscription

Nintendo Switch Online membership required to play online

Other

Internet Access
Genre
Multiplayer, Singleplayer, Family and Kids
Platform
Switch (US)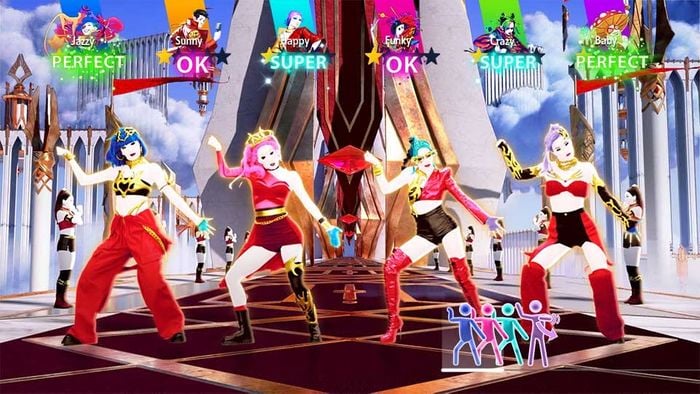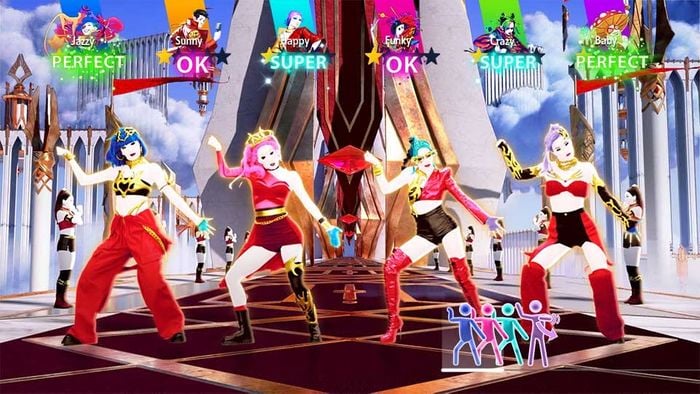 Superb!

I've been a Just Dance player since it's inception in the Nintendo Wii.
As a member of the community, it felt awesome to take part in the celebration for our Avery, our littlesiha.

Amazing

I love all the songs, there are for all kinds of tastes

The Pros

amazing songs and amazing lore

Just dance 2024

The game is great and more optimized then last year's version of this series. the maps are diverse, and the scoring has improved. there's around 40 or 50 maps to choose from and all are unique in there own way. i just wish they had optimized the game a little more outside of the songs (the Menu lags a little or its stuck for a bit) but thats all.

The Pros

The songlist
The Choreography
Diversity

The Cons

The Sometimes laggy menu.

Amazing songs

Amazing song choices, but there could be more 2000-2010s songs.

The Cons

there could be more 2000-2010s songs

10/10

best game ever, great songs, graphics and price here is amazing!!

Legit!

It was very cheap so I thought it is too good to be true, but I took that risk and found out it's legit! Love this site!

The Pros

The code came instantly, the game works perfectly

AHHHH

Yess , amazing!, They already delivered it to me!
Instructions on redeeming a software download code in Nintendo eShop for Nintendo Switch.
Additional Information:
An internet connection and Nintendo Account are required to access Nintendo eShop for Nintendo Switch.
For assistance with redeeming a code for a Nintendo Switch Online membership, click here.
Complete These Steps:
Select "Nintendo eShop" on the HOME Menu to launch Nintendo eShop.
Select the account you want to use.
Select "Redeem Code" on the left side of the screen.
Enter the 16-character download code.

Some retailer cards for Nintendo Switch software will include both a Control Number and a Download Code. Make sure that you are entering the Download Code (usually begins with a B, no hyphens in the number) and not the Control Number (usually begins with an S, has hyphens).
Any letters and symbols not used with prepaid codes (i.e. O, I, Z, commas, hyphens, etc.) will be disabled from the on-screen keyboard.

Select "Confirm". The software will begin downloading once the code is confirmed.

The software icon will appear on the HOME Menu, with a download status bar. The status bar will disappear once the game download is complete.
Special Price
$52.09
RRP
$63.49