Just Dance 2023 Edition Switch (US)
Special Price
$15.19
RRP
$63.49
Limited stock available at this price!
Code Delivered To You Digitally
Platform
Nintendo
Delivery
Instant Delivery
Language
Get your instant download with CDKeys.com
This product includes JUST DANCE 2023 Edition.
The top 3 reasons to play Just Dance 2023 Edition
Exercise while having fun and start your own your routine with Just Dance® Unlimited Sweat mode.
Team up with your dance-on-demand streaming service!
Engage the little ones with eight kid-friendly songs and choreographies with Kids mode.
About Just Dance 2023 Edition
Welcome to a new era of dance with Just Dance 2023 edition! Now with online multiplayer, personalization, 3D immersive worlds and new songs and modes year-round, you can experience a never- ending dance party all year long!
Now you can play Just Dance 2023 edition with whoever you want, wherever they are. Host a Private Group and invite up to 5 other players from your Friends list to join and play like you're all in the same living room!
40 hottest tracks from your favorite artists with immersive worlds and new content year-round! Experience a never- ending dance party all year long! Stay tuned for full game reveal!
Get a personalized experience with custom-made sessions and songs tailored to your preferences and playing habits. Also keep track of your progress on your account and keep tab of your scores!
Thanks to a new, more modern & intuitive user interface, everything is one click away: playlists, game modes and songs! More time dancing, less time searching!
Read more
What are the system requirements?
OS

Nintendo Switch

Subscription

Nintendo Switch Online membership required to play online

Other

Internet Access
Genre
Multiplayer, Singleplayer, Family and Kids
Platform
Switch (US)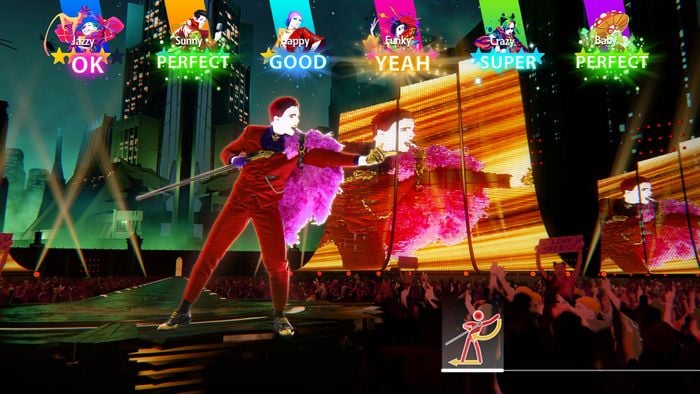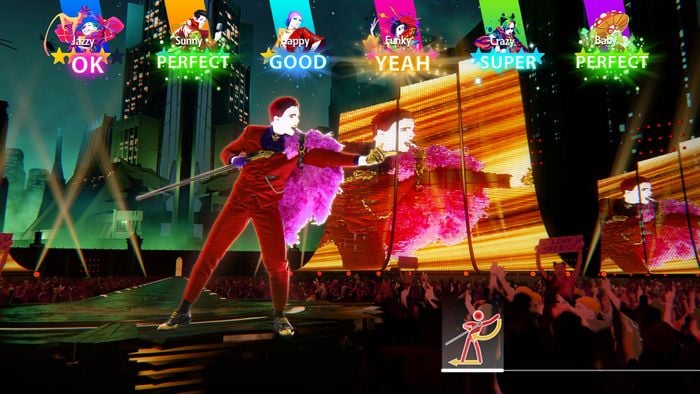 Instructions on redeeming a software download code in Nintendo eShop for Nintendo Switch.
Additional Information:
An internet connection and Nintendo Account are required to access Nintendo eShop for Nintendo Switch.
For assistance with redeeming a code for a Nintendo Switch Online membership, click here.
Complete These Steps:
Select "Nintendo eShop" on the HOME Menu to launch Nintendo eShop.
Select the account you want to use.
Select "Redeem Code" on the left side of the screen.
Enter the 16-character download code.

Some retailer cards for Nintendo Switch software will include both a Control Number and a Download Code. Make sure that you are entering the Download Code (usually begins with a B, no hyphens in the number) and not the Control Number (usually begins with an S, has hyphens).
Any letters and symbols not used with prepaid codes (i.e. O, I, Z, commas, hyphens, etc.) will be disabled from the on-screen keyboard.

Select "Confirm". The software will begin downloading once the code is confirmed.

The software icon will appear on the HOME Menu, with a download status bar. The status bar will disappear once the game download is complete.
Special Price
$15.19
RRP
$63.49