FIFA 21 Ultimate Team 2200 Points Pack PS4/PS5 (Italy)
Special Price
$17.79
RRP
$20.49
Code Delivered To You Digitally
Platform
PlayStation Network
Developer
Electronic Arts
Publisher
Electronic Arts
Language
Get your instant download with CDKeys.com
This product includes FIFA 21 Ultimate Team 2200 Points Pack PS4 (Italy). Base Game Required
The top 3 reasons to play FIFA 21 Ultimate Team 2200 Points Pack PS4 (Italy)
FIFA Points allow you to get the most out of FIFA 21 Ultimate Team.
Build your dream squad faster with FUT Points!
Use FUT Points to buy Packs or even enter the Ultimate Team draft.
About FIFA 21 Ultimate Team 2200 Points Pack PS4 (Italy)
The most popular mode in FIFA is back for a new season.
Make your dream squad a reality with the new features in FIFA 21 Ultimate Team.
Create your dream squad with superstars from past and present.
Progress and personalise your club with the redefined Objectives system in FUT 21.
Make your club truly unique with new options for customisation, including kits, crests, Stadium Themes, Tifos, and celebrations, unlocked via Season Objectives.
Take your FUT team into new House Rules in FUT Friendlies, a new and more social way to play against your mates and the FUT community.
Read more
What are the system requirements?
OS

PS4

Subscription

PlayStation Plus subscription required for online multiplayer

Other

Internet Access
Genre
Simulation
Platform
PS4 (Italy)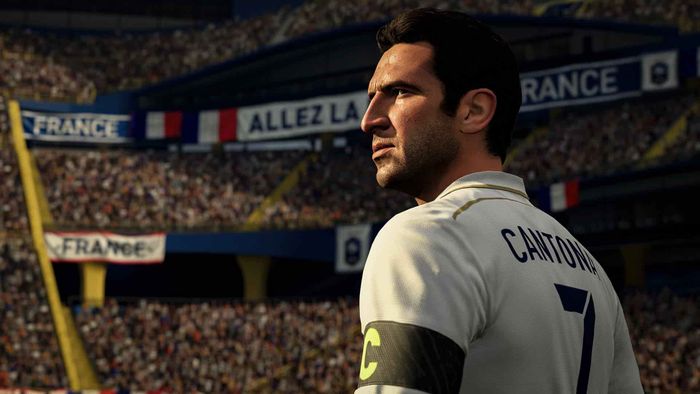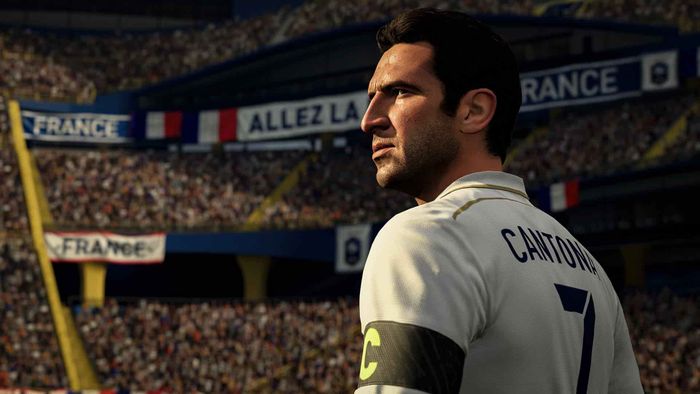 great price

Another year, another Fifa and another year buying it on the best website with the greatest prices

Good.

Fast key delivery.The game is good as any fifa game wat kind of review should i give for a sports game that comes out every year.lol.

Good

better than Fifa 20 tbh but still bad gameplay with too many mistakes and the events are not that good

Great

Great, got code easy and quick. Great game - really fun 100% buying of here so reliable. Really good gameplay also, smooth and just overall great purhcase.

fifa21

this isnt my fave fifa very clitchy game commentators say some strange stuff like kick to the goalkeeper goal kick, makes no sense.

Great purchase!

Very happy with my purchase, delivery of the code was quick and no issues at all redeeming the code.

Amazing

100% love this product would go anywhere esle to buy this. I always use here. Can't wait to get my next lot

fast delivery

the game is really good if your a fifa fan other wise this game is same as other fifa games and will be boring if you dont have friends.

sick

i bought this game at 9:44pm and got the code sent at 9:44 as well. this was my first purchase from this site and I will probably do more

The Pros

instant delivery to my Gmail

Thank you CDKeys

Smooth transaction as always from CDKeys! Fantastic game and at a fraction of the price that other retailers are asking.
Activate with Playstation



PS4 Console
Log into your PSN (PlayStation Network) account.
Click on the "Playstation Store" icon.
From the menu on the left, select "Redeem Code".
Enter your unique code that's displayed on the 'Order' page of CDKeys.com and follow the prompts to activate.
You can download your game onto your system now, or at any time from the "Purchased" tab under "Library".
Web Browser
Load your web browser, follow this link (https://store.playstation.com/), and log into your PSN account
Click the smiley face icon in the top-right corner of the browser
From the drop-down menu, select "Redeem Codes"

Enter your unique code that's displayed on the 'Order' page of CDKeys.com and follow the prompts to activate.

Special Price
$17.79
RRP
$20.49