The Sims 4 Seasons Expansion Pack DLC - PC Key
Special Price
$24.19
RRP
$42.29
Code Delivered To You Digitally
Platform
Origin
Developer
The Sims Studio
Publisher
Electronic Arts
Language
NOTE: This content requires the base game The Sims 4 in order to play.
Get your discounted, instant download game code The Sims 4: Seasons on PC with CDKeys.com
Buy The Sims 4: Seasons Expansion Pack on PC for cheap.
The top 3 reasons to play The Sims 4: Seasons Expansion Pack PC
Create stories for every season and holiday in The Sims 4: Seasons!
Upgrade your wardrobe with seasonal styles like raincoats and swimsuits.
Enjoy all-new holiday traditions and seasonal activities.
What to know before buying The Sims 4: Seasons Expansion Pack
What's included with The Sims 4: Seasons?
Included is The Sims 4: Seasons content for PC.
Is there any region lock for The Sims 4: Seasons?
This product is available worldwide; no region lock.
How will I receive my instant download for The Sims 4: Seasons Expansion Pack PC?
After payment has been approved, your game key will be included in your order confirmation email. You can access your key by following a link in the email. Next, you can activate your key on its corresponding platform.
If you've pre-ordered a game, your key will be delivered to your email a day before the official (or early access) release date. You will also receive a notification via email when your key becomes available.
How to activate the Expansion Pack key for The Sims 4: Seasons PC
Activate with Origin:
Sign up/Login to your Origin account here: http://www.origin.com/account
Once you are logged into your Origin account, download the Origin client to your computer.
Complete the installation of the Origin client on your computer.
Open Origin client that has been installed and login with your new or existing username and password.
Copy the key from cdkeys.com confirmation link to clipboard or write on a paper.
Once you copy and paste the key Product Code into Origin, press "Enter" or click "Next". Click "Next" again to confirm redeeming of the game. It has now been added to your Origin library.
If you run into any problems with the Origin program or your account, please contact EA Support here: https://help.ea.com/en/origin/origin/
The Sims 4: Seasons Expansion Pack details
Add and control weather events in your neighbourhood and enjoy seasonal activities and holiday celebrations.
Create stories for every season, all year round.
Experience impactful weather that can affect your Sims' choices, relationships and activities.
Celebrate the holidays including Love Day and Winterfest. Create your own custom holidays for your Sims to enjoy and celebrate.
Enjoy all-new seasonal activities including ice skating in winter or hosting a pool party in the summer.
Decorate your home with holiday and seasonal decor to celebrate the festivities all year round.
Grow your gardening career and create bouquets. Deliver flowers around your neighbourhood and arrange the flowers in your garden.
Scientific Sims can opt for the botany career. Analyse plants or write scientific papers.
Unlock new skills, outfits and objects to further enhance your seasonal activities.
Want to get a free key to play The Sims 4: Seasons?
Our team regularly select the best comments about the game. Make sure to share your feedback in the review tab!
What are the system requirements for The Sims 4: Seasons?
MINIMUM for The Sims 4: Seasons
Processor

1.8 GHz Intel Core 2 Duo, AMD Athlon 64 Dual-Core 4000+ or equivalent (For computers using built-in graphics chipsets, the game requires 2.0 GHz Intel Core 2 Duo, 2.0 GHz AMD Turion 64 X2 TL-62 or equivalent)

Graphics

128 MB of Video RAM and support for Pixel Shader 3.0. Supported Video Cards: NVIDIA GeForce 6600 or better, ATI Radeon X1300 or better, Intel GMA X4500 or better

Memory

At least 4 GB RAM

Disk space

At least 3 GB of free space (15 GB if installing with The Sims 4) with at least 1 GB additional space for custom content and saved games

System

64 Bit Required. Windows 7 (SP1), Windows 8, Windows 8.1, or Windows 10

DirectX

DirectX 9.0c compatible

Other

Internet connection required for product activation
RECOMMENDED for The Sims 4: Seasons
Processor

Intel core i5 or faster, AMD Athlon X4

Graphics

NVIDIA GTX 650 or better

Memory

4 GB RAM

Disk space

18 GB

System

64 Bit Windows 7, 8, 8.1, or 10
Genre
Adventure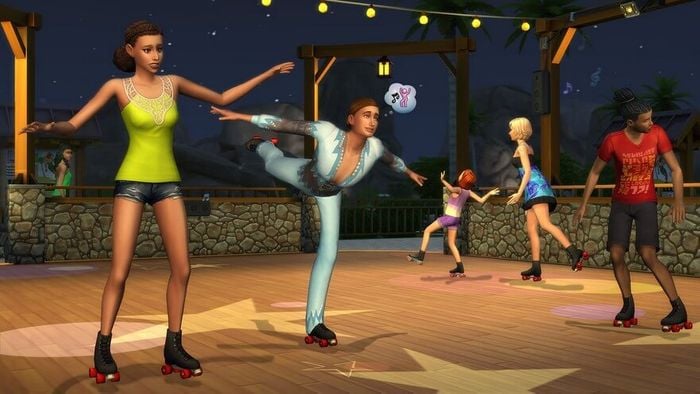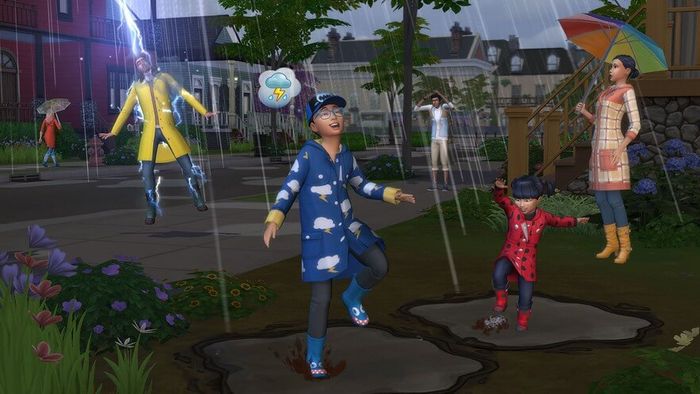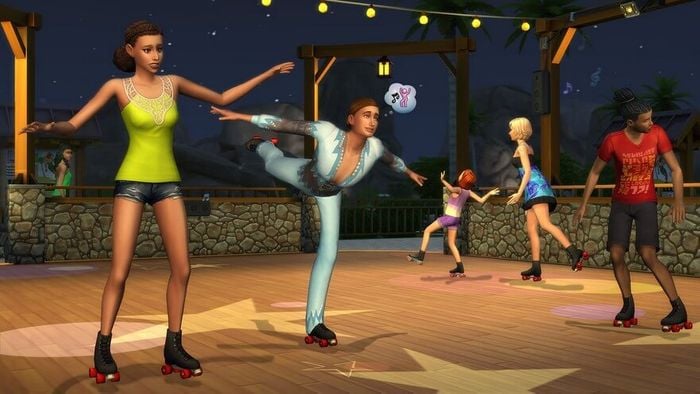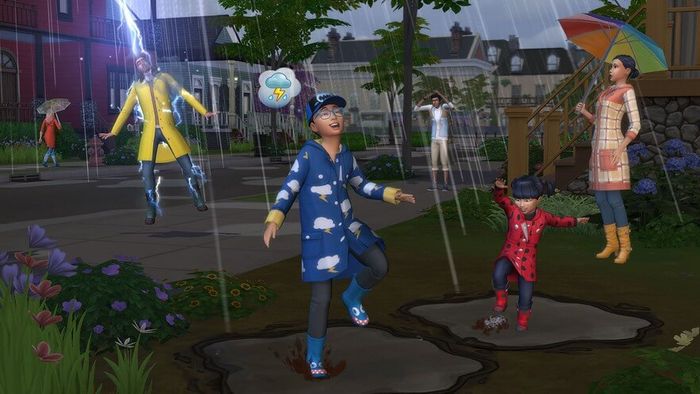 Slayed

I love how fast and budget friendly this site is. I love buying from them because it makes my favorite games so much more accessible (:

The Pros

fast delivery, trustworthy website, great price

Fast delivery

I am addicted to this site now,i always check for good prices,discounts,love it,i will have all the sims 4 expansions in no time!

Game Review

I love this add on - and will rate 100% - but I will say as a simmer, seasons should be included - not extra.

Snow

SNOW!!

Honestly love this expansion pack, I buy all my sims packs from Cdkeys, bought a few xbox games in the past so I knew I could rely on the site. I love seasons just for the fact it snows!! And for half the price you'd pay through Origin... It's great.

CODE FAST

Code get so fast. Really I purchased at a slightly more expensive price than Origin but, I have a problem in origin. So it's fine. play game normally I love it.

wowee

Seasons adds a lot more to the game and keeps it interesting rather than the boring old basegame

Great product

Worked wonderfully! Only took like 5 minutes, the codes was legit and origin accepted it. I will be making more purchases on this website.

The Cons

I couldn't sign in on pc, so I had to buy on mobile.

So good

So worth it adds so much game play and events, adds nice cas and furniture and fun different activities to do in the different seasons can create your own holidays!

The Pros

Cas
Furniture
Gameplay
Everything

Reviewed by

Nichola wilson

Best game ever.!

I've been playing the sims since it first released up until all the new updates and that's been a very long time I'm the sim community. Everytime EA Come up with new expansion packs or kits it adds a better experience to the game. I play it on Xbox aswell as pc both are really good. Thanks for keeping up with this game it's been a good 20years so far :)

The Pros

Everything about this game down to detail music there is not a fault in it.

The Cons

Nothing as stated above keep up you're amazing work.

Amazing

It works perfectly, i adore it, been playing for 12h straight. 10/10, will buy other packs soon. :))

The Pros

Fast installation
No glitches

The Cons

Was confused what to do at first, but after watching a yt vid, everything became clear, very easy.
Activate with Origin:
Download and install the Origin client on your PC
(https://www.origin.com/usa/en-us/store/download), then sign up and log in.
Locate your Origin key in your cdkeys.com confirmation email, and copy it to your clipboard by pressing "Ctrl+C".
Open the Origin client, click on the "My Account" section, and then the "Redeem Product Code" tab.
Enter your unique code that's displayed on the 'Orders' page of CDKeys.com and follow the prompts to activate.
Your new game is now activated and ready to download. Once downloaded it will be ready to play!
You can find additional support for the Origin client here: https://help.ea.com/en/origin/origin/
Special Price
$24.19
RRP
$42.29