Sid Meier's Civilization VI 6 PC (EMEA)
This product can only be activated in the following regions: Europe (inc UK), Middle East, Africa
Special Price
£4.89
RRP
£49.99
Code Delivered To You Digitally
Platform
Steam
Delivery
Instant Delivery
Language
-84%

-84%

-86%
Also Available:
Aztec Civilization Pack DLC Here
Civilization VI (Global) Available Here!
Civilization VI Digital Deluxe Available Here!
Civilization VI Digital Deluxe (Global) Available Here!
Get your instant download of Sid Meier's Civilization VI 6 on PC with CDKeys.com
The top 3 reasons to play Sid Meier's Civilization VI 6
Sid Meier's Civilization VI is a turn-based strategy game in which you'll attempt to build an empire that can withstand the test of time.
Can you win wars, engage in diplomacy, and advance your culture better than some of the greatest leaders of all time?
The title of "Ruler of the World" awaits you if you can guide your civilization to greatness from the Stone Age to the Modern Era.
What to know before buying Civilization VI
What's included with Sid Meier's Civilization VI?
Sid Meier's Civilization VI (6) base game for PC
Is there any region lock for Civilization VI?
Yes; this product is only available in Europe, Middle-East and Africa.
How will I receive my instant download for Civilization VI?
After payment has been approved, your game key will be included in your order confirmation email. You can access your key by following a link in the email. Next, you can activate your key on its corresponding platform.
If you've pre-ordered a game, your key will be delivered to your email a day before the official (or early access) release date. You will also receive a notification via email when your key becomes available.
How to activate the key for Civilization VI
Activate with Steam:
Download and install the Steam client on your PC. (

https://store.steampowered.com/about/

), then sign up and log in.

Locate the Steam key in your cdkeys.com confirmation email, and copy it to your clipboard by pressing "Ctrl+C".
Open the Steam client and locate the "+ ADD A GAME..." button on the bottom left of the window. Click this and choose the "Activate a Product on Steam…" option.
Paste the key from your clipboard in the "Product Code" section when asked, and follow the rest of the prompts to add the game to your library.
Your game is now viewable in the "Library" tab, and is available to download/install when you're ready!
You can find additional support for the Steam client here:https://help.steampowered.com/en/wizard/HelpWithSteam
Civilization VI details
There are all new ways to interact with your cities in Civilization VI. Researching culture and new technology will unlock new powers, cities now expand across the map, and legendary leaders can now act according to their historical traits!
As the years pass, your style of diplomacy will evolve in Civ 6. Advance from primitive warfare to treaties, negotiations, and alliances.
In Civ 6, different groups of units can now be embedded together on the same tile.
Go head-to-head with other players in online multiplayer, or work together in special modes designed to be completed in a single gaming session.
Civilization VI is perfect for players of all skill sets. Veterans of the series will find new ways to test their skills with a multitude of new features, while newcomers can learn the game more easily than ever with an all-new tutorial system.
Want to get a free key to play Civ 6?
Our team regularly selects the best comments about a game and rewards that user with a free key. Share your feedback in the review tab for a chance to win!
What are the system requirements for Civilization VI?
MINIMUM for Civilization VI
OS

Windows 7 64bit / 8.1 64bit / 10 64bit

Processor

Intel Core i3 2.5 Ghz or AMD Phenom II 2.6 Ghz or greater

Memory

4GB RAM

Hard Drive

12GB or more

DVD-ROM

Required for disc-based installation

Video Card

1GB DirectX 11 Video Card (AMD 5570 or nVidia 450)
RECOMMENDED for Civilization VI
OS

Windows 7 64bit / 8.1 64bit / 10 64bit

Processor

Fourth generation Intel Core i5 2.5 Ghz or AMD FX8350 4.0 Ghz or greater

Memory

8GB RAM

Hard Drive

12GB or more

DVD-ROM

Required for disc-based installation

Video Card

2GB DirectX 11 Video Card (AMD 7970 or nVidia 770 or greater)
Genre
Multiplayer, Singleplayer, Strategy
Platform
PC (EMEA)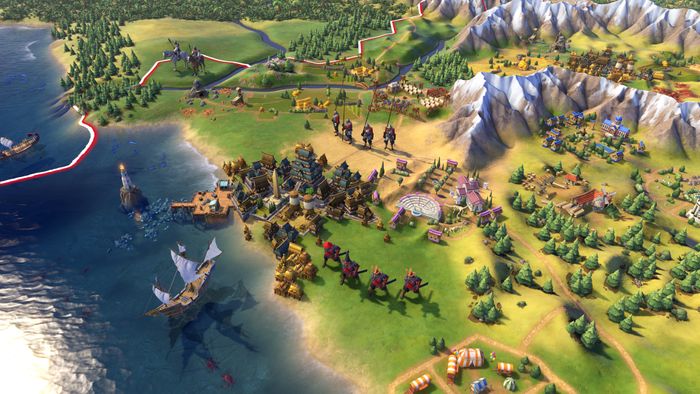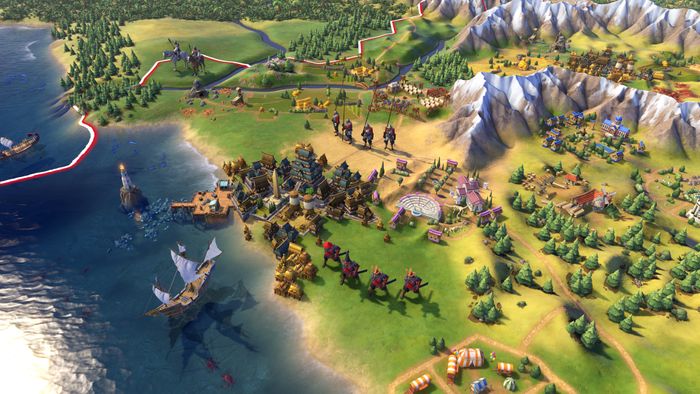 Must buy

I mean going from 121 euros to 17e for so much content gives you no excuses. Thank you CDKeys, have to keep reviewing just to support you because you make a lot easier and cheaper.

A Must Buy

For the price and the content you get - its an absolute must buy. CIV 6 is amazing and well worth your time.

The Pros

Value for money Content is deep and replayable Easy to get into

Amazing game

The game is very complex but can be learned in just a couple of hours. It took my friend a few games to learn how to properly play and now we can play together and have fun for hours. The game is very complex though, and even though you can learn it in a couple of hours, you need hundreds or thousands to master every element of the game.

Great Time Killer

A very fun and good game. Would highly recommend as a time killer, although it is easier to get addicted to. Just one more turn...

My favorite strategy game.

This is my favorite strategy game of all time and I have spent hours playing this game and I love it. It is very addicting and never gets old especially the godly soundtrack for the main menu. That soundtrack alone is worth the money lol.

The Pros

Music, gameplay, so replayable.

A must have!

This frontier pass is fantastic and Is a must have for anyone who loves the franchise. It also feels like it completely overhauls the game by adding in lots of new game modes, leaders and other things. I got this same feeling from the gathering storm pack and rise and fall pack as well. Even though it costs a fair bit of money I think that it's worth it.


The Pros

The leaders and game modes the best.

Great fun

Good game both offline and online. Worth buying with all the expansions for endless fun. Would highly recommend.

Great Game - trustworthy site

AMAZING, I'm addicted to this game... good gameplay.
Great price and code worked for me! Would recommend again!

SID MEIERS CIVILIZATION VI

This game is amazing! I find myself getting lost playing this game for hours. I originally had this game on the switch but recently got a PC and needed to get this so I could have a more complete experience. 10/10 get this game if you like the franchise or just strategy games in general.

The Best Civ so Far

I've been playing Civ games since the first one. I've played every single one of them and have loved the series since I was little. Sid Meier managed to find a mathematical formula for how the world works and has improved upon it each time a new version came out . . . until 5. 5 was good, but was obviously a rough pass at a new game idea. 6 however is the best of 5 and 4 combined...
Activate with Steam:


Download and install the Steam client on your PC.
Open the Steam client, login and locate the Games tab on the top menu. Click this and then select "Activate a Product on Steam…"

Enter your unique code that's displayed on the 'Orders' page of CDKeys.com and follow the prompts to activate.

Your game is now viewable in the "Library" tab and is available to download/install when you're ready.
You can find additional support for the Steam client here: https://help.steampowered.com/en/wizard/HelpWithSteam
Special Price
£4.89
RRP
£49.99