Tom Clancy's The Division 2 PC (US)
Special Price
$6.89
RRP
$62.49
Limited stock available at this price!
Code Delivered To You Digitally
Platform
Ubisoft Connect
Delivery
Instant Delivery
Language
Get your instant download with CDKeys.com
This product includes Tom Clancy's The Division 2 PC (US).
The top 3 reasons to play Tom Clancy's The Division 2 PC (US)
With a map that's a 1:1 recreation of Washington D.C., The Division 2 brings you a more authentic experience than ever before.
Seven months have passed since the events of the first Division game, and the snowy wastes have been replaced with a sweltering urban wasteland.
As a member of "the Division", an elite civilian task force, you're D.C's last hope before it falls into the hands of bloodthirsty enemy factions vying for control.
About Tom Clancy's The Division 2 PC (US)
What will you do when the fate of the free world is in your hands? All active Division agents must report for duty before it's too late... that means you!
As a member of the Division, you're part of an elite civilian task force that has been called to duty after an unforeseen pandemic event.
Survival is the number-one priority in this action-shooter RPG. Whether you fight on your own or with a group is up to you.
While you can play The Division 2 completely solo, you'll find strength in numbers. Team up with others, and put your skills together in online co-op, or go head-to-head with rival survivors in PvP mode.
The Division 2 brings a new focus on endgame content. The unique class specialisation you choose will help you and your friends conquer the toughest challenges.
Explore the vast open world of The Division 2 as you work to achieve your mission to save Washington D.C.
Read more
What are the system requirements?
MINIMUM
OS

Windows 7, 8 or 10 (64-bit systems only)

Processor

AMD FX-6350 or Intel Core I5-2500K

Memory

8 GB

Graphics

AMD Radeon R9 270 or NVIDIA GeForce GTX 670

Storage

2 GB
RECOMMENDED
OS

Windows 7, 8 or 10 (64-bit systems only)

Processor

AMD Ryzen 5 1500X or Intel Core I7-4790

Memory

8 GB

Graphics

AMD RX 480 or NVIDIA GeForce GTX 970

Storage

4 GB
Genre
Action RPG, Online, Open World
Platform
PC (US)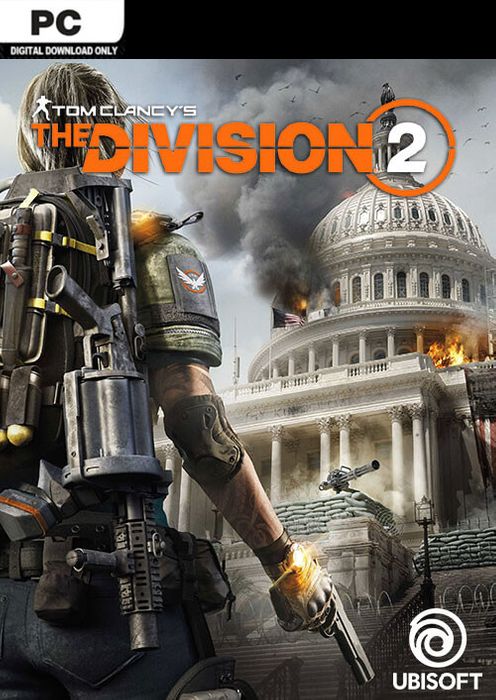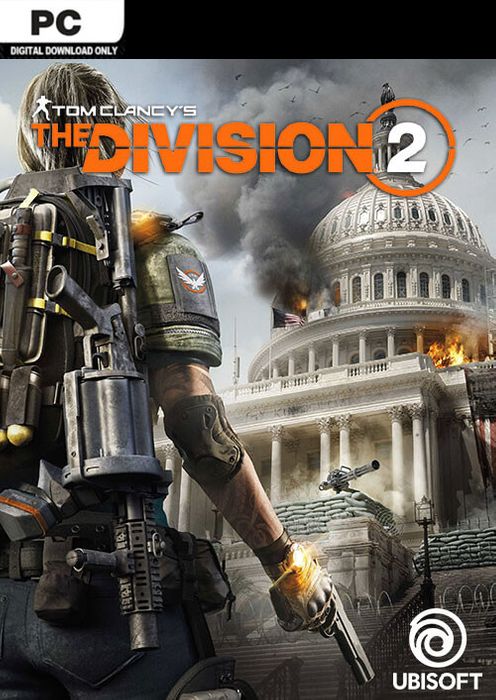 great game

loved playing this spent many hours roaming the streets

Good game for the price, plan on buying the expansion

For 11 dollars its a good game, but just a heads up once you finish world tier 5, you need to get the expansion after that or else there's nothing else to do in the game.

The Pros

The amount of fun for 11 dollars can't be beat, especially with friends.

The Cons

The story is forgettable and progression is meh.

GREAT GAME

EVEN THO ITS OLD ITS GREAT, OKAY A FEW BUGS HERE AND THERE BUT ALLROUND GREAT FUN

The Pros

GRAPHICS,ATTENTION TO DETAIL

The Cons

HOW MUCH TIME YOU HAVE TO PUT IN

tom clancy division 2

this is awesome game well worth the money

loot, not steam

i like to loot, this game has it.
i dont like uplay. i like steam.

Amazing

i didnt know i was gonna invest a lot of time in this game, but sheeeesh this game is to fun to give up

Division 2

Great game to sink hours into, one of the better looter shooters I've played and way better than the first game.

good game

its a really good game a lot of fun playing with my friends the story and the story was really fun to play throu
a good game overall


Great overall experience

Fantastic looter shooter, but it does have some issues. Great fun, lots of variety, plenty to do. Try find an active clan so you have people to progress with.Thanks again CDKeys for the easy transaction.

TOM CLANCY'S THE DIVISION 2

Great Game Good Fun Looks Nice What More Can You Ask For Team Work Make The Dream Work Looking Forward To Seeing You Agents On The Field

The Pros

the map design is and layout is so much fun to explore

The Cons

Not Having Enough Time To Play
ACTIVATE WITH UBISOFT CONNECT

Download the latest version of Ubisoft Connect PC and log in (You may need to create an account if you have not logged in before)
Select the lines icon in the top left of the window.




Choose Activate a key




Enter your unique code that's displayed on the 'Order' page of CDKeys.com in the Activation Code field




Select Activate.
Special Price
$6.89
RRP
$62.49