Resident Evil Village + DLC PC (WW)
Add to Wish List
Platform
Steam
Region
Worldwide
Out of stock
Developer
CAPCOM Co., Ltd.
Release Date
7 / 5 / 2021
Language
Genre
Action, Adventure, Atmospheric, Dark, Multiplayer, Open World, Story Rich, Survival, Violent
Edition
standard + DLC
Platform
PC (WW)
Availability
Out of stock
Delivery
Instant Delivery
-77%

-77%

-54%

-80%

-83%

-88%

-57%

-86%

-76%

-80%

-13%

-66%

-77%

-78%

-80%

-72%

-71%

-54%

-53%

-54%

-63%

-80%

-75%
Get your instant download with CDKeys.com
Resident Evil Village includes:
Base Game
Mr. Raccoon Weapon Charm
Survival Resources Pack
The top 3 reasons to play Resident Evil Village
First-Person Action – Players will assume the role of Ethan Winters and experience every up-close battle and terrifying pursuit through a first-person perspective.
Familiar Faces and New Foes – Chris Redfield has typically been a hero in the Resident Evil series, but his appearance in Resident Evil Village seemingly shrouds him in sinister motives.
Experience survival horror like never before in the eighth major installment in the storied Resident Evil franchise - Resident Evil Village.
About Resident Evil Village
Set a few years after the horrifying events in the critically acclaimed Resident Evil 7 biohazard, the all-new storyline begins with Ethan Winters and his wife Mia living peacefully in a new location, free from their past nightmares. Just as they are building their new life together, tragedy befalls them once again
A host of new adversaries inhabiting the village will relentlessly hunt Ethan and hinder his every move as he attempts to make sense of the new nightmare he finds himself in.
Read more
What are the system requirements?
MINIMUM
OS

Windows 10 (64 bit)

Processor

Intel Core i5-7500 / AMD Ryzen 3 1200

Memory

8 GB RAM

Graphics

NVIDIA GeForce GTX 1050 Ti with 4GB VRAM / AMD Radeon RX 560 with 4GB VRAM
RECOMMENDED
OS

Windows 10 (64 bit)

Processor

Intel Core i7 8700 / AMD Ryzen 5 3600

Memory

16 GB RAM

Graphics

NVIDIA GeForce GTX 1070 / AMD Radeon RX 5700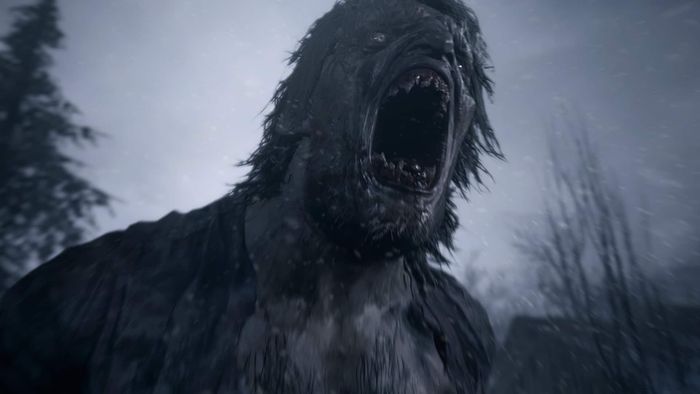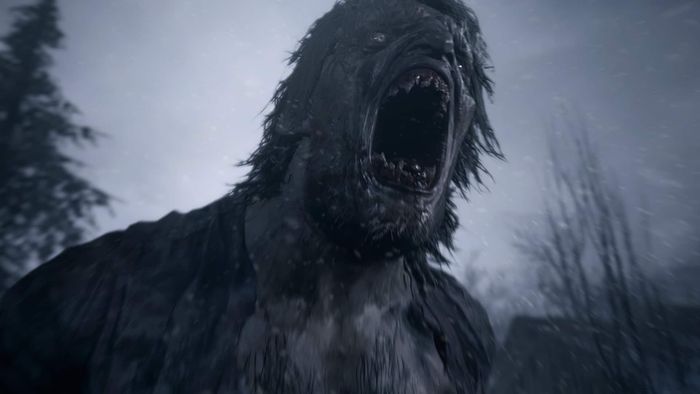 Repetitive (I'd give it a 85 but I can only pick 75 or 100)

As per usual the story is good when you've got to the end when it's explained, it's a decent game but there's only so many times you can play a very on the rails game.

The Pros

Graphics, visuals, ease of play.

Resident evil Village

Awesome from the get go!! Scared the Crap out of me. I'm absolutely Loving the new Style of gameplay!! 10/10

RUH ROH

After the demos and a being a fan of RE7 despite its flaws, I came into this expecting this to be potentially the best RE yet. However, all I can say after completing it today is RUH ROH. This review will be shorter than my usual, as I do think every RE fan should check this out, at least if you enjoyed 7. Plus I do not want to spoil anything in this review, yet still convey my overall feelings on the game and it's content. I never expected that I would like Returnal more than I liked RE8.
Story

I am not going to say much here, you already know the general outline of the story if you have watched any footage, Ethan Winters is back and so is Chris, this time it's personal (at least that is what they want you to think). The story progresses and while it does have some great highs, it also has some REALLY BAD LOWS. With the use of the umbrella logo and such in the trailers and demos, I expected some real deep dive into how umbrella came into existence, do not get me wrong you do find out the link, but it is incredibly underwhelming to say the least.

I was expecting the story to really go places, and to be honest the ideas in my head make significantly more sense than what Capcom ultimately came up with. There was potential here for so many opportunities for future games set in the past and future, all of it is squandered for what frankly feels pointless and I can honestly say based on the ending I am out when it comes to RE9. RE7 felt like RE was getting back on track and onto something old yet new, but RE has lost its way more than ever with RE8. The final act, as per RE tradition really falls apart, but it wouldn't be RE without that. It's just if anything, it falls apart more than normal.
Graphics

Yes, this is a cross gen game, but thanks to RE engine's great IQ and clean renderer the game is stunning, even sexual to look at times. The ray tracing is incredibly minimal, but it does add to scenes, especially inside and elevates the game, even if not by as much as one may hope. The overall visual package is a significant step up and the loading stuttering inherent with RE engine is still present but reduced significantly. Overall, I think RE8 artistically is a fantastic game, and while it is ultimately a cross gen game, thanks to all the techniques built upon from RE7 it is still good looking.

The art style is solid, the Castle is grimy with layers of dirt and an ominous tone, even the village can feel really haunting at times. There is also another area in the game with tons of fog and other environmental details, it is truly haunting. Then you get inside the house, and WOW, the game does have its moments where the horror hits perfectly, the layout of environmental props and overall texture quality, the constructive use of grime and dirt, it all comes together amazingly well, and is up there with the best of the best.
Gameplay

This is where the game really falters. In ways it feels better than RE7 for sure, it feels refined, movement feels better, sound is overall improved, animations are solid. However, the guns, which you will be using a lot as this is what I would call an Acton RE, lack feedback, visually and audibly. Knockback on enemies from the enemies feel lacking, the guns don't feel like they have any weight to them. It is serviceable and good enough, but it sticks out, this is something that should have been a priority for improvement and the game it however is not.

On the action front, this is one of the things that makes the game feel very odd, it has its moments. However, it feels like a slow action RE, there are a lot of lulls where nothing is really happening horror or action when you are doing the side activities. Due to the pacing, these do not even feel like moments where you can catch your breathe, they just feel odd… Even when things do get going it feels more like RE2 encounter wise for the most part, which in itself is fine, but the way it gels with the environments and such something just feels off to me.

I think this may ultimately be the tone in these moments, others may feel different but for me there seems to be a missmatch of tone and what you are doing. It is a mixture of action and horror, but it does not feel like it quite gels most of the time, the execution is somewhat lacking.

This leads me onto the biggest problem of the game. The game is very varied and some of it works, some of it does not, the problem is it never stays with any of these long enough to build on them as soon as it feels it is getting started it is already over. Even lady Dimitrescu does not stay around for long, which really surprised me, if anything she is relegated to an inferior MR X mechanically, and story wise it feels like there should have been much more from her and others.

The game feels like a compilation of the last 7 REs (yes even 6, there is a tank). It is an RE mash up good and bad, but without given anytime to focus on any of it for long enough. This ultimately makes it worse than 7, and with its pacing issues, I am not actually sure where I would place it in a list of REs best to worst. However, majority of its bosses are probably the best RE has ever had, or at least up there. The final boss is especially well designed.
Sound

Overall, the use of sounds environmentally and everything excluding the guns (which are good but not great), is high quality and used to great, even phenominal effect with their surround sound solution on, however I am in an odd situation here as someone who has listened to the game on PS5 and PC. The mixing and overall quality on PS5 seems higher than that of the PC version. I have had to turn my amp up way higher to hear the environment on PC and the sound quality sounds more compressed and overall worse.
The Mercenaries mode

So, the beloved mercenaries mode is back, and at first I was quite unenthusiastic, which is what I have to warn you about. The mode starts off deceptively bad, it starts off exceedingly small and claustrophobic and you definitely wonder what the hell happened to this mode. However, once you unlock the further stages it all starts coming together, the levels grow in size and suddenly it feels like mercenaries again, a new take on it but make no mistake it is the mercenaries. You will be bobbing and weaving through halls and coming up with the best paths and luring AI to get maximum combos. My only real complaint is the initial stages are quite small and dull, they also never give you a chance to purchase the top tier weapons. The later stages are fantastic however, and I recommend you check all your stock for sale at the end of rounds, if you do not use rifles for example, you can sell the sniper ammo, plus old guns to buy new ones. The only issue I have is the lack of aforementioned feedback of the weapons, overall I am happy with this return of the mercenaries.
PC report

This is generally a solid port, there is no FOV slider which sucks, but the wealth of options is great. There are also rooms that tank the FPS for no obvious reason, but they are few and far between. There are also stutter when killing enemies and landing critical hits, these should be fixed really and take away from the experience, especially in The Mercenaries mode given the nature of that mode. Also, there is no exclusive full screen, so when in menus you can accidentally click on your other monitors if you have a multi monitor setup.

I7 8700K @ 4.7GHz
16 GB LL DDR4 RAM @ 3600MHz
ASUS TUF OC RTX 3080
Z370 TUF PRO GAMING MOBO

Performance wise on my rig (see below) with the game installed on a fast PCI-E 3 NVME SSD, I maxed the game out with 1.5 scale at 1440p ultimately doing a 4K super sample with RT, my fps outside was mainly in the 80s or higher, there were occasional dips to 60 here and there but they were rare. For the most part the game stays above 0 when there were drops. Overall, with what is going on the issues I listed above aside, I consider this a good, almost great PC build from a performance perspective. Even a friend on a 970 and a dying Xeon CPU at just above 1080p on medium is getting an almost solid 60. 4K will require 8GB+ of VRAM, infact I did almost max out my 10GB at times, but that is total usage including buffers, so the game was likely not using as much as reported, meaning you should be fine with 8GB VRAM at 4K maxed.
Conclusion

RE8 is a game I wanted to love and expected to love but at the end all I could do was say RUH ROH out loud. It has inherent pacing issues, a story that rushes through the 4 main areas of the game way faster than it should, leaving a lot of character building that could have been made by the side, resulting in villains that never really get a chance to feel like a villain rather than a rushed plot point. This makes the game feel like a weak sauce combination of the good and the bad of all the previous REs, never focusing on anything for long enough to feel impactful or improve on previous mistakes. It has some great highs, but the highs never last more than a moment, while the lows last significantly longer and are abysmally low. You can feel this game was not originally intended to be a mainline RE game.

This all ultimately comes down to underwhelming gameplay that never gets a chance to shine when the sparkle appears, it feels like a poor mish mash of ideas and a badly paced plot that ultimately makes even less sense than your typical RE in my opinion. Coupled with a bizarre ending leading the series into a direction I really do not like. I think I may be out of RE for good now, and the capgod redemption arc is over. This is a game that will be devise, and every RE fan needs to play, but I really have to say wait for a sale on this one, and do not come in with high expectations. It is the only way you may get enjoyment out of the game.

The Pros

The Occasional Horror bits, and theme

The Cons

Gunplay,Story,under utilisation of characters and locales, sound,animations on hits

amazing

great game! 100% worth it, its really cool that this is a sequel to re7 so if you havent played it recaps it for you too at the start of this game :)

The Cons

scary bits cause im a wimp

If Re7 and Re4 had a baby ...

... this would be it. The game still retains the first person perspective which is my only issue with it but that's a personal issue.

The Pros

Solid gameplay, good ass spooks, upgradeable weapons

The Cons

A little on the short side

Pretty Good

Very solid production value game; decent story, although they played fast & loose at various plot points. Diverse game mechanics which offer good variety in pacing.

Return to roots for Resident Evil games; good quality visuals; decent gun play; significantly more diverse enemies than RE7

A bit on the short side (~8-10 hours for Standard story mode), even if you attempt full 100% completion it will take ~30-40 hours

Wow

This game just gives me so much info on what actually has happened since 7 and what actually has gone on with the time. such a great game.

The Pros

Gameplay, Gunplay, Modes, Story, Characters.

The Cons

Close FOV, confusing if new

Best game for the best price

Just got the game for such a good price thank you cdkeys very excited to play it and looks super good.

ok i love it

i really like game and the story it has alot of effort but after the story theres not that much to do.

The Cons

after finishing the game there isnt that much to do.

RE VILLAGE

I swear beat most if not all my doubts about the game from RE7 that I didn't like. Really outdone themselves with this release.
Activate with Steam:


Download and install the Steam client on your PC.
Open the Steam client, login and locate the Games tab on the top menu. Click this and then select "Activate a Product on Steam…"

Enter your unique code that's displayed on the 'Orders' page of CDKeys.com and follow the prompts to activate.

Your game is now viewable in the "Library" tab and is available to download/install when you're ready.
You can find additional support for the Steam client here: https://help.steampowered.com/en/wizard/HelpWithSteam
Special Price
$41.39
RRP
$68.99