MechWarrior 5: Mercenaries PC
Special Price
$8.29
RRP
$30.49
Less than 3 games left at this price
Code Delivered To You Digitally
Platform
Steam
Delivery
Instant Delivery
Language
Get your instant download with CDKeys.com
This product includes MechWarrior 5: Mercenaries
The top 3 reasons to play MechWarrior 5: Mercenaries
A World of Destruction – Level entire cities and decimate armies of enemy forces while piloting hundreds of unique BattleMech variants.
Seek The Truth – Follow a path of interstellar intrigue in a quest for glory and revenge as the leader of a mercenary company reborn in the flames of near destruction.
The Merc Life – Manage the intricacies of running an expanding mercenary company, from the maintenance and acquisition of BattleMechs to the hiring of fellow MechWarriors.
About MechWarrior 5: Mercenaries
The year is 3015. Humanity has colonized thousands of systems across a vast region of space splintered by centuries of conflict. The battlefields of the future are dominated by MechWarriors, elite pilots of hulking machines of war known as BattleMechs. It is a lucrative time to be a mercenary.
With a golden age of cooperation and advancement now a distant memory, humanity has once again splintered into disparate factions all vying for supremacy. In the midst of these Succession Wars, it is a dangerous and lucrative time to be a Mercenary.
As the inheritor of a once-glorious Mercenary company, reborn in the flames of its near destruction at the hands of conspiring factions, your quest for glory and revenge will stretch years and light-years as you chase threads of interstellar intrigue in your journey to become an elite MechWarrior and mercenary commander
With over fifty unique 'Mech chassis and hundreds of sub-variants, all fully-realized with high-fidelity models, damage states, and equipment, no two 'Mechs are the same. Whether acquired from scouring the markets of the Inner Sphere for rare and valuable chassis and equipment or salvaging directly from the wreckage of your annihilated enemies and the spoils of war, the maintenance and operation of your BattleMechs will be vital to your success both as a MechWarrior and a Mercenary outfit commander.
The battlefields of the future are dominated by BattleMechs, hulking machines of war capable of leveling entire cities. As a BattleMech pilot you'll rain havoc upon enemy 'Mechs and targets, including tanks, ground vehicles, aircraft, advanced defenses, and reinforced bases. Few things can withstand the power of a 'Mech for long, and the worlds of the Inner Sphere are veritable playgrounds of destruction awaiting your shielding defense or crushing devastation.
Containing thousands of star systems and an array of unique biomes, the Inner Sphere is alive with activity, purpose, consequence, and variety. Systems will be captured and reclaimed, major events will unfold, and new technologies will be introduced. The rigors of war will be seen with each passing week as your relationships with the various factions fluctuate according to the relentless Succession Wars and your choices as the leader of a Mercenary outfit.
With the vast scope of the Inner Sphere and its complex system of world generation providing huge variety and replayability, the MechWarrior 5: Mercenaries experience need never end. Outside the campaign, a fully-featured Instant Action system will allow you to customize and kick off isolated missions at any time, free from campaign restrictions.
With four-player co-op supported both within the campaign and the Instant Action system you can experience the full breadth of MechWarrior 5: Mercenaries universe alongside your friends.
Read more
What are the system requirements?
MINIMUM
OS

Windows 10 (64-bit versions)

Processor

Intel Core i3-7100/AMD Ryzen 3 1200

Memory

8 GB RAM

Graphics

NVIDIA GeForce GTX 770/AMD Radeon R9 280X

Storage

55 GB available space
RECOMMENDED
OS

Windows 10 (64-bit versions)

Processor

Intel Core i7-6700K/AMD Ryzen 7 1700

Memory

16 GB RAM

Graphics

Text

Storage

55 GB available space
Genre
Action, Shooter, Simulation, First-Person
Platform
PC (WW)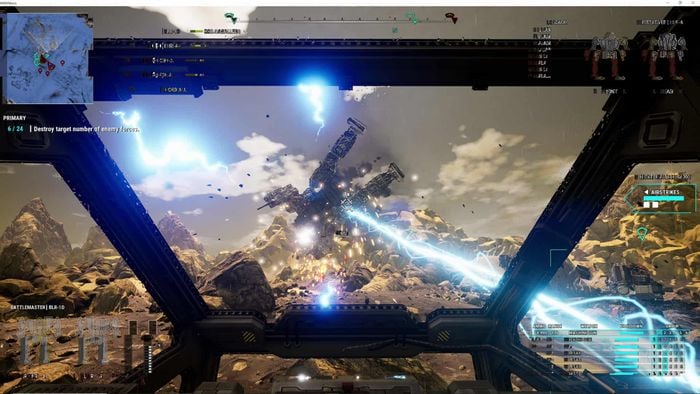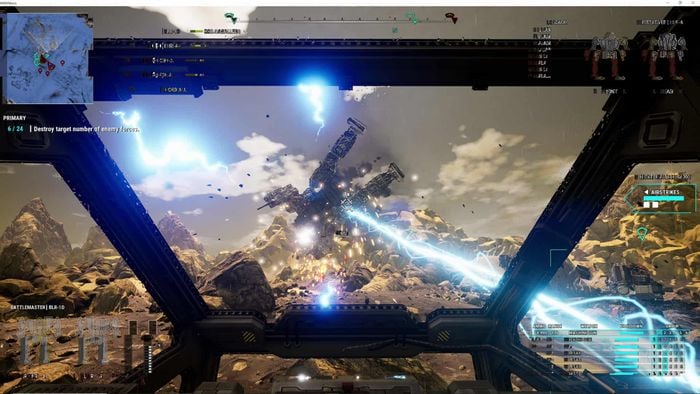 Reviewed by

selectiveskull2

Better than mechwarrior 2

Its good. Like, pretty good.

Mechwarrior with Story

Very nice Mechwarrior Game, with light Story choices and Mech Customisation. Begins easy and gets gradually more difficult. Great Mech Combat.

The Pros

Many different Mechs and Equipment for hours of stratetic gameplay. Round based Combat. 100%

The Cons

Grind -10%, Story choices don't matter -5%, Mech Critical Hit Animations always the same -5%
Activate with Steam:


Download and install the Steam client on your PC.
Open the Steam client, login and locate the Games tab on the top menu. Click this and then select "Activate a Product on Steam…"

Enter your unique code that's displayed on the 'Orders' page of CDKeys.com and follow the prompts to activate.

Your game is now viewable in the "Library" tab and is available to download/install when you're ready.
You can find additional support for the Steam client here: https://help.steampowered.com/en/wizard/HelpWithSteam
Special Price
$8.29
RRP
$30.49