Tom Clancy's Rainbow Six Vegas PC (EU)
Add to Wish List
Developer
Ubisoft Montreal
Delivery
Instant Delivery
Developer
Ubisoft Montreal
Release Date
12 / 12 / 2006
Language
-1%

-52%

-77%

-30%

-57%
Get your instant download with CDKeys.com
This product includesTom Clancy's Rainbow Six Vegas PC (EU)
The top 3 reasons to play Tom Clancy's Rainbow Six Vegas PC (EU):
Plan - Assault - Use tactical planning to maneuver through multiple-path Vegas environments
Prepare yourself for a new level of in-game immersion with real-time mission briefings, all in the midst of the most intense combat ever played.
Create your own multiplayer character that evolves as you play online, unlocking new equipment and achievements as you go.
About Tom Clancy's Rainbow Six Vegas PC (EU)
Tom Clancy's Rainbow Six makes its next-generation hardware debut in the most dramatic installment of the renowned first-person shooter franchise to date.Rainbow operatives take to the chaotic streets of Las Vegas as an escalating terrorist siege in 'Sin City' threatens to take world terrorism to new, uncontrollable heights. The future of global security hangs in the balance as you battle to defend classic Vegas locations and environments like Fremont Street, the Strip, and casinos.Experience Las Vegas like never before - through revolutionary next- generation technology as you work against the clock to keep one of the world's most recognizable cities from utter devastation.
Special Order Location: Experience a new level of squad-based realism as your teammates, Michael and Jung, offer you real-time tactical suggestions like busting through walls or hacking computers, all in a race against time to locate the heart of the terrorist cell.
Observe: Utilize high-tech equipment such as snake cams to strategically 'tag' terrorist targets to your teammates, prior to entering a room.
Advanced Gameplay Animations: Motion-captured assault and recon techniques such as fast roping, rappelling, window entry, blind-cover fire, and more. All captured by an experienced Hollywood animation expert.
Next-Generation Artificial Intelligence: Next-generation technology brings a higher level of artificial intelligence to Rainbow Six. As you get past the grunts and advance closer to the center of the terrorist cell, encounter deadlier, more skilled enemies who work together as a group to counter every move you make.
Ubisoft Montreal Returns: Rainbow Six is back in the hands of Ubisoft's Montreal studio, creators of the award-winning and highly acclaimed Rainbow Six 3.
Read more
What are the system requirements?
MINIMUM
OS

Windows® 7, Windows® 8, 8.1

Processor

3000 MHz Pentium IV or AMD Athlon™ or better

Memory

1GB RAM

Graphics

128 MB DirectX 9.0c-compliant video card (see supported list*)

Storage

7GB available space
RECOMMENDED
OS

Windows® 7, Windows® 8, 8.1

Processor

3500 MHz Pentium IV/AMD or better

Memory

1GB RAM

Graphics

256MB DirectX9-compliant video card (see supported list*)

Storage

10.0 GB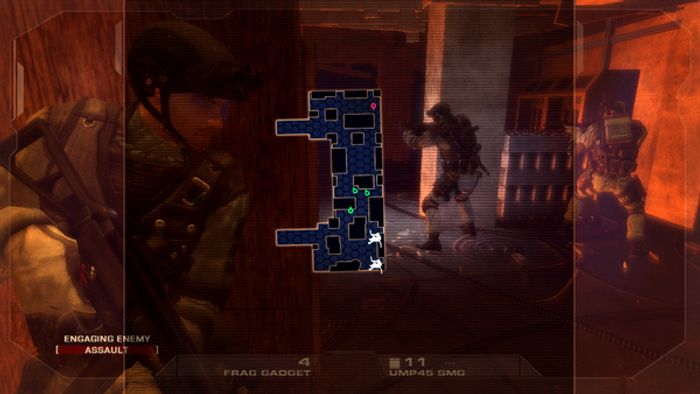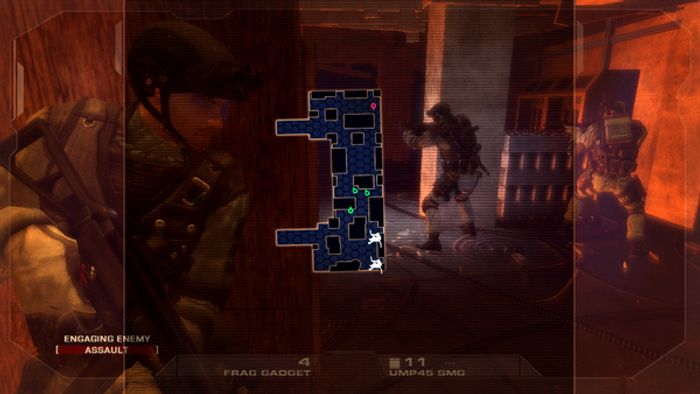 Activate with uPlay:
Download the uPlay client to your PC
(https://uplay.ubi.com/). Sign up, and log in.
Locate your uPlay key in your cdkeys.com confirmation email, and copy it to your clipboard by pressing "Ctrl+C".
Open the uPlay client, and press the key icon on the top right of the window to open the "Activate a key" option.
Paste the key from your clipboard by pressing "Ctrl+V", and select "Activate".
Your new game is now activated and ready to download. Once downloaded it will be ready to play!
You can find additional support for the uPlay client here:
https://support.ubi.com/en-US
Search online for your favourite games and always know if they are available to download at CDKeys.com