The Sims 4 - Nifty Knitting Stuff Pack PC - DLC
Add to Wish List
Platform
Origin
Region
Worldwide
Publisher
Electronic Arts
Release Date
28 / 7 / 2020
Language
Delivery
Instant Delivery
-29%

-62%

-82%

-57%

-65%

-65%

-84%

-91%

-57%

-64%

-54%

-59%

-1%

-89%

-59%
Get your instant download with CDKeys.com
This product includes The Sims 4 - Nifty Knitting Stuff Pack. Base game required.
The top 3 reasons to play The Sims 4 - Nifty Knitting Stuff Pack
Knit clothing fro the whole family, or decorate with knitted plant hangers, rugs, and even toys for kids!
Plop down in one of the four new rocking chair variants to relax, knit, nap or read a book
The more you knit, the more you can earn on Plopsy, the new online crafting marketplace
About The Sims 4 - Nifty Knitting Stuff Pack
Get knitty with it: With a Yarn Basket, everyone from children to elders can pick up their new favorite hobby. Once you have increased your skills, teach other Sims to pass your knitting knowledge along.
Prepare to rock: Elder Sims have a new Reminiscence interaction. Recall the days of youth gone by in utter comfort- no matter what you remember.
Shop online with Plopsy: List or buy everything from socks to sweaters to paintings and woodworking projects. For a small fee, you can find the perfect buyer to make the most profit, then send it off via your mailbox. Voila! Extra cash and more space for new projects!
Read more
What are the system requirements?
WINDOWS
OS

64 Bit Windows 7, 8, 8.1, or 10

Processor

Intel core i5 or faster, AMD Athlon X4

Memory

4 GB RAM

Graphics

NVIDIA GTX 650 or better

Storage

18 GB available space
RECOMMENDED
OS

Metal required. Mac OS® X 10.11 (El Capitan)

Processor

Intel Core 2 Duo 2.4GHz Processor or better

Memory

4 GB RAM

Graphics

NVIDIA GeForce 9600M GT, ATI Radeon HD 2600 Pro or better

Storage

256MB or better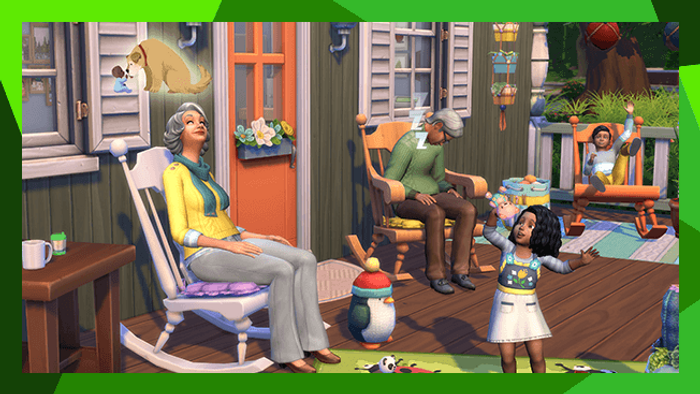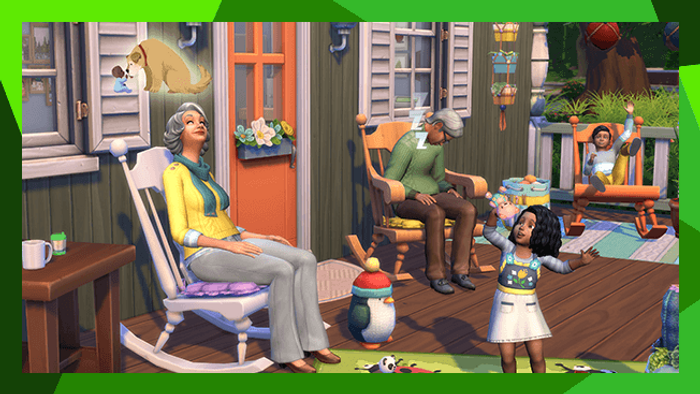 Activate with Origin:
Download and install the Origin client on your PC
(https://www.origin.com/usa/en-us/store/download), then sign up and log in.
Locate your Origin key in your cdkeys.com confirmation email, and copy it to your clipboard by pressing "Ctrl+C".
Open the Origin client, click on the "My Account" section, and then the "Redeem Product Code" tab.
Enter your unique code that's displayed on the 'Orders' page of CDKeys.com and follow the prompts to activate.
Your new game is now activated and ready to download. Once downloaded it will be ready to play!
You can find additional support for the Origin client here: https://help.ea.com/en/origin/origin/
Special Price
$11.09
RRP
$13.89