L.A. Noire Complete Edition PC
Special Price
$6.89
RRP
$22.49
Limited stock available at this price!
Code Delivered To You Digitally
Platform
Rockstar Games Launcher
Publisher
Take 2 Interactive
Delivery
Instant Delivery
Language
L.A. Noire Complete Edition Includes:
L.A. Noire
L.A. Noire: DLC Bundle
L.A. Noire: DLC Bundle
The Broderick Detective Suit
Boosts Cole Phelps' fist-fighting abilities and resilience to damage. Throughout L.A. Noire, Phelps will inevitably encounter suspects or persons of interest who prove resistant to arrest. Phelps' hand-to-hand fighting skills could be called into action in these cases and the Broderick suit, which enhances his fighting abilities, will help give Cole the edge in making that collar.
The Sharpshooter Detective Suit
Sharpens your aim with rifles and pistols. Always a worst case scenario for any Detective working a case, there are inevitably occasions when pursuing or confronting a suspect escalates to gunfire. In these shootout situations, the Sharpshooter suit gives Cole extra aiming precision to take criminals down.
The Badge Pursuit Challenge & Button Man Suit
Hidden around L.A. Noire's beautiful recreation of 1947 Los Angeles are 20 police badges to find and collect. Find all 20 of these badges to unlock the dapper Button Man Detective suit which provides extra ammo for all weapons. Each badge also provides 5 additional XP to help unlock Intuition Points – special credits that can be used to give Detective Cole Phelps a key investigative insight when he needs it most.
"The Naked City" Vice Case
Julia Randall, a stunning young fashion model with the world at her feet, is found dead, floating in her own bathtub. To the Homicide Squad it looks like a textbook society suicide - a glamorous life come to a nasty end - but coroner Malcolm Carruthers remains unconvinced. It falls to Detectives Phelps and Earle to work the scene, and determine which of Miss Randall's many vices finally killed her.
"A Slip Of The Tongue" Traffic Case
When a suspect caught behind the wheel of a stolen car claims to have bought the vehicle fair and square, Detectives Phelps and Bekowsky are unimpressed. When he produces a pink slip and bill of sale as proof, they sit up and take notice. There follows an investigation that will throw up bumbling car thieves, double talking auto dealers, and a theft racket that stretches across Los Angeles and the state line.
"Nicholson Electroplating" Arson Case
At 9.45 in the morning, a thunderous explosion rocks Los Angeles. City blocks are flattened and smoke and ash fill the air. Detectives Phelps and Biggs race to the site of the former Nicholson Electroplating plant to find a pile of unanswered questions. What caused the explosion? What were Nicholson's employees working on? And where are chief chemist Dr. Harold McLellan and his mysterious female assistant?
"Reefer Madness" Vice Case
Vice Narcotics receives a tip from one Freddie Calhoun, junkie, snitch and all around no-hoper. Freddie seems to be playing it straight for once, sharing information on a city-wide marijuana distribution ring. Detective Phelps and Earle will search, question and raid their way to the top of the operation, and in the process learn how the crooks could be smuggling fifty pound shipments of dope in plain sight.
"The Consul's Car" Traffic Case
In ad dusty backlot, a gleaming new model Packard sits abandoned. Without an owner, without license plates, without even a full complement of wheels, the car could be headed for the scrapyard and the case for a dead end. But detectives do have one lead – the vehicle is registered to the Argentinean Consulate of Los Angeles. And there is the matter of a curious diary recovered from the scene…
About the Game
Using groundbreaking new animation technology, MotionScan, that captures every nuance of an actor's facial performance in astonishing detail, L.A. Noire is a violent crime thriller that blends breathtaking action with true detective work to deliver an unprecedented interactive experience. Search for clues, chase down suspects and interrogate witnesses as you struggle to find the truth in a city where everyone has something to hide.
Amid the post-war boom of Hollywood's Golden Age, Cole Phelps is an LAPD detective thrown headfirst into a city drowning in its own success. Corruption is rampant, the drug trade is exploding, and murder rates are at an all-time high. In his fight to climb the ranks and do what's right, Phelps must unravel the truth behind a string of arson attacks, racketeering conspiracies and brutal murders, battling the L.A. underworld and even members of his own department to uncover a secret that could shake the city to its rotten core.
L.A. Noire is the first videogame to be honored as an Official Selection by the Tribeca Film Festival.
---
System Requirements
OS: Windows 7 / Windows Vista Service Pack 1 / Windows XP Service Pack 3
Intel CPUs: Core 2.2 GHz to Quad Core 3.2GHz
AMD CPUs: Dual Core 2.4Ghz to Quad Core 3.2Ghz
RAM: 2GB to 8GB
Hard Disk Space: 16GB
Video Card: NVIDIA GeForce 8600 GT 512MB to NVIDIA GeForce GTX 580 1536MB or Radeon HD3000 512MB to Radeon HD 6850 1024MB
Sound: 100% DirectX 9 Compatible
Genre
Adventure, Strategy
Platform
PC (WW)
Good Game

Old is gold. Awesome game

Decent game

It's unique, but nothing mind-blowing.

The Cons

Does not run well on newer PCs (lag).
Repetitive (mid-tier game at best).

Great game

Loved the investigative aspect of the game. The story line is awesome. Hope they come out with another one soon.

10/10

If you're more into action games I would still suggest you try L.A Noire, however it may not be to your liking. Though the game has a lot of action in it, it's a lot more focused on interrogations, interviews and searching Crime scenes for clues. If you're into mystery and/or detective games however, L.A Noire will definitely be up your alley.
Bear in mind this game was released in 2011 so if you're playing on PS4, Xbox One, or a high-end PC, don't expect the visuals to be stunning, the grahics are great but they're not really up for today's standards.
The gameplay is good and exciting and the facial animation was a great addition to the game mechanics and made iit a unique experience. Though I found it difficult at first to remember the function of each button, I quuckly overcame that as I advanced through the game.
10/10 would recommend.

Great Game

Great game that is smooth and well presented. Really nice feature where you have to guess or work out if people are lying and use evidence you collect in interrigations. Good gameplay and overview on a channel called PyroLIVE under the video name "The most honest man in history". If you find slow paced games annoying you might want to stay away.

The Pros

Good gameplay, good features and complete map freedom between events and cutscenes

The Cons

Slow pace might annoy some

L.A Noire

Great Storyline. Detail to of the characters faces is done with great detailed. CDkeys gave a big discount on Black Friday. Code was fast and east to install on Rockstars.

The Pros

Great 1950's crime storyline. Characters Faces Expression. The using if real actors.

The Cons

Wish there was more freedom in the game, like a shooting ranges, pubs...

la noir

it's not flawless, but it's a good game and absolutely worth playing. The pacing might be too slow for some people.

The Cons

could be better, with more to do

L.A. NOIRE

It's not flawless, but it's a good game and absolutely worth playing. The pacing might be too slow for some people.

Love cdkeys!

Instant delivery literally seconds after I placed my order! All works and is downloading now, very happy! My favourite key site.
Activate on the Rockstar Games Launcher

Download and install the Rockstar Games Launcher, and then log in: https://socialclub.rockstargames.com/rockstar-games-launcher
Click the menu button in the top-right hand corner and select redeem code.
Enter your unique code that's displayed on the 'Order' page of CDKeys.com and follow the prompts to activate.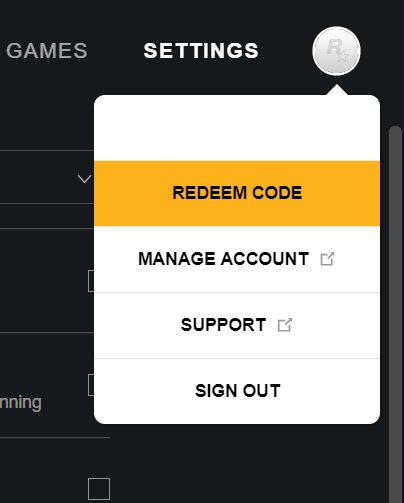 Special Price
$6.89
RRP
$22.49