Special Price
$59.99
RRP
$62.49
Code Delivered To You Digitally
Platform
Nintendo
Language
Get your instant download with CDKeys.com
This product includes Splatoon 2.
The top 3 reasons to play Splatoon 2
Splatoon 2 is a fun and original third-person shooter game.
Battle with ink to defeat your enemies and achieve different goals.
Experience a wide variety of multiplayer modes, including competitive ranked mode and co-op play!
About Splatoon 2
Turf War - Team up in fierce 4-on-4 multiplayer battles* to see which team can cover the most turf with ink
Salmon Run – 2-4 players* can team up for co-op fun and defeat waves of enemy Salmonids.
New weapons – Dual wield the new Splat Dualies and avoid getting splatted with the new Dodge Roll move. Mainstays like the Splat Roller and Splat Charger have been remixed to include new gameplay mechanics, and all special weapons are brand-new.
Local and Online Multiplayer - In a first for the series, compete in local multiplayer Turf War battles*, whether in TV mode or on-the-go in handheld or tabletop modes. Online battles also make a return**
New ways to play – Play with the Joy-Con™ controllers or the Nintendo Switch™ Pro Controller (sold separately), both of which support motion controls for better aiming
Fresh Updates - Similar to the Splatoon™ game for the Wii U™ console, updates will roll out post-launch, adding new content and in-game events.
Smart Device Support** - An upcoming smart-device application for the Nintendo Switch system will allow players to set play appointments with friends and teammates, as well as voice chat with friends during play sessions.
LAN Play - Up to 10 docked systems – eight players and two spectators – can connect via wired LAN (additional accessories required; sold separately). This feature allows players to create local Private Battle tournaments without the need for an internet connection. Local wireless play is perfect for your regular gaming get-togethers, but LAN Play is where it's at when you want to organize a serious tournament.
Customize – Change your Inkling's style with different weapons, headgear, clothes, and shoes. Gear isn't just aesthetic; it offers different boosts in battles.
amiibo - Compatible with all Splatoon™ series amiibo™ figures. By tapping these amiibo, the figure's character will appear in the game and befriend players. Befriend an amiibo character and they will remember favorited weapons, gear, outfits and option settings.
Read more
What are the system requirements?
Nintendo Account
Nintendo eShop access
Internet connection for activation and online play
Genre
Shooter, Tactical Shooter, Third-Person Shooter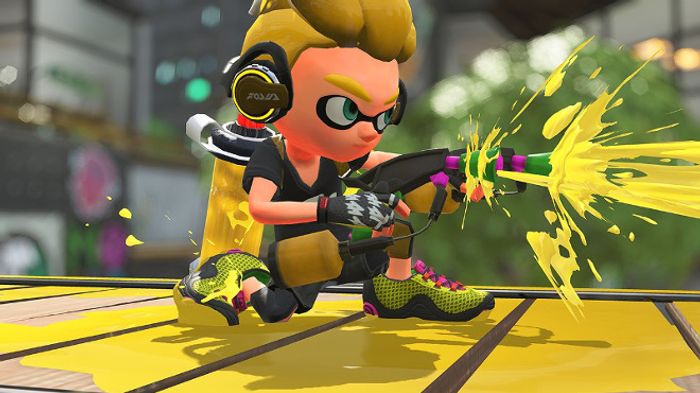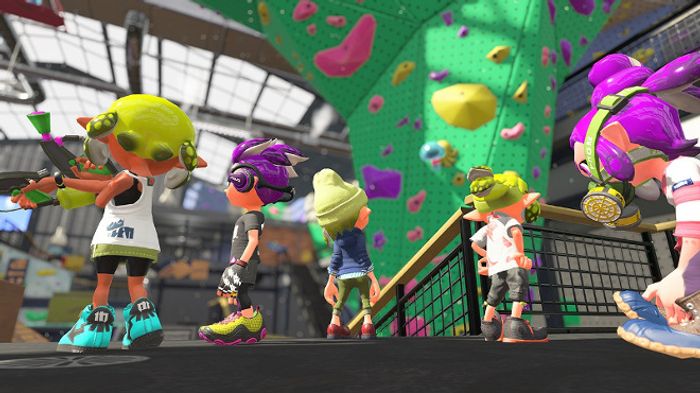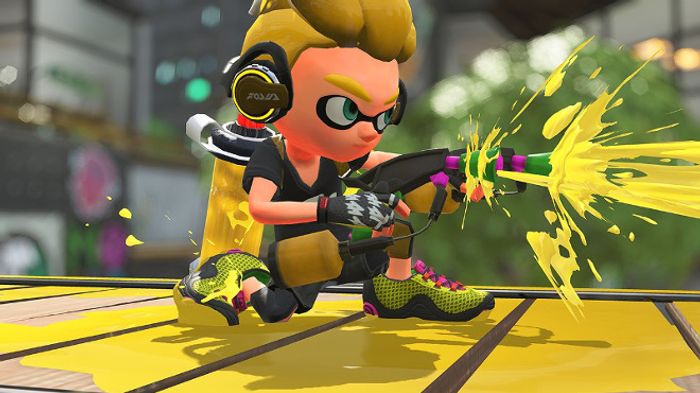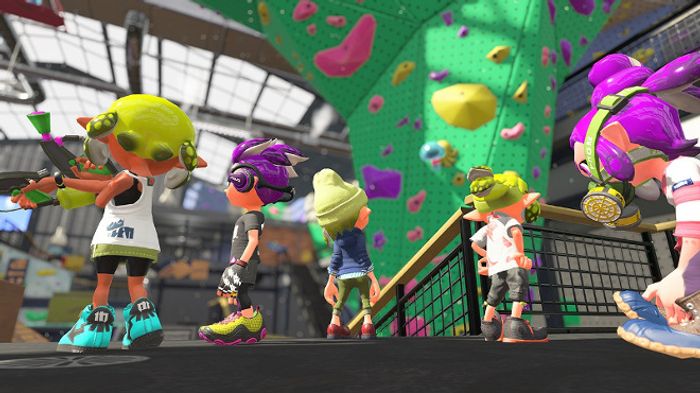 this is good

the best game ive ever played because its not annoying like cod so and no strategy needed nothing else

Reviewed by

NTG_MrSandwicher

decent

if u like its good

five star

i got this it was awesome i am gonna get it again
Instructions on redeeming a software download code in Nintendo eShop for Nintendo Switch.
Additional Information:
An internet connection and Nintendo Account are required to access Nintendo eShop for Nintendo Switch.
For assistance with redeeming a code for a Nintendo Switch Online membership, click here.
Complete These Steps:
Select "Nintendo eShop" on the HOME Menu to launch Nintendo eShop.
Select the account you want to use.
Select "Redeem Code" on the left side of the screen.
Enter the 16-character download code.

Some retailer cards for Nintendo Switch software will include both a Control Number and a Download Code. Make sure that you are entering the Download Code (usually begins with a B, no hyphens in the number) and not the Control Number (usually begins with an S, has hyphens).
Any letters and symbols not used with prepaid codes (i.e. O, I, Z, commas, hyphens, etc.) will be disabled from the on-screen keyboard.

Select "Confirm". The software will begin downloading once the code is confirmed.

The software icon will appear on the HOME Menu, with a download status bar. The status bar will disappear once the game download is complete.
Special Price
$59.99
RRP
$62.49