Splatoon 2 Octo Expansion Switch
添加到收藏夹
平台
Nintendo
地区
歐洲
Get your instant download with CDKeys.com
This product includes the Splatoon 2 Octo Expansion.
The top 3 reasons to play Splatoon 2 Octo Expansion
Splatoon 2 is a fun and original third-person shooter game.
Experience a wide variety of multiplayer modes, including competitive ranked mode and co-op play!
You can play as an Octoling for the first time ever in the Octo Expansion, the new single-player campaign for Splatoon 2.
About Splatoon 2 Octo Expansion
The new adventure will feature 80 missions starring Agent 8, a new character who awakens without her memories on a dark subway platform.
Navigate the twisted depths in a battle to reach the surface of Inkopolis. Once you escape, you'll be able to join multiplayer* matches as an Octoling!
Play as an Octoling who's lost her memory in a new single-player adventure spanning 80 missions.
Navigate an underground facility to reach the surface of Inkopolis.
Take on a variety of mission types packed with new challenges you won't find in the main game.
Complete the campaign to unlock Octolings (Girl or Boy) as playable characters in multiplayer* battles.
Unravel mysteries hidden below Inkopolis with Pearl, Marina, & Cap'n Cuttlefish.
Read more
What are the system requirements?
Nintendo Account
Nintendo eShop access
Internet connection for activation and online play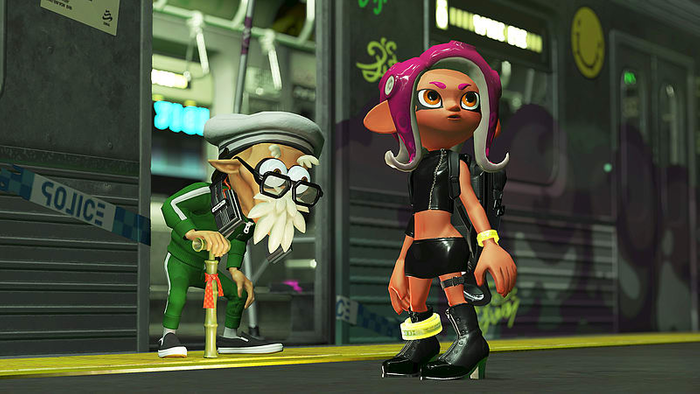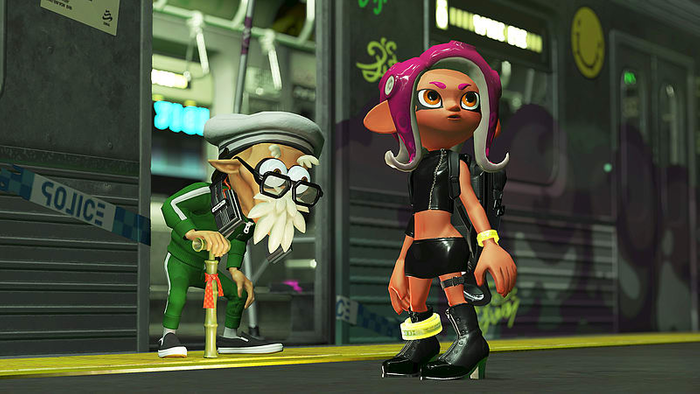 Instructions on redeeming a software download code in Nintendo eShop for Nintendo Switch.
Additional Information:
An internet connection and Nintendo Account are required to access Nintendo eShop for Nintendo Switch.
For assistance with redeeming a code for a Nintendo Switch Online membership, click here.
Complete These Steps:
Select "Nintendo eShop" on the HOME Menu to launch Nintendo eShop.
Select the account you want to use.
Select "Redeem Code" on the left side of the screen.
Enter the 16-character download code.

Some retailer cards for Nintendo Switch software will include both a Control Number and a Download Code. Make sure that you are entering the Download Code (usually begins with a B, no hyphens in the number) and not the Control Number (usually begins with an S, has hyphens).
Any letters and symbols not used with prepaid codes (i.e. O, I, Z, commas, hyphens, etc.) will be disabled from the on-screen keyboard.

Select "Confirm". The software will begin downloading once the code is confirmed.

The software icon will appear on the HOME Menu, with a download status bar. The status bar will disappear once the game download is complete.