ABOUT THE DLC
This content requires the base game.
Postal pros Jeff and Debra have proven themselves indispensable members of the Telepost workforce, and now they're looking to ascend to the rank of Postmasters! But first, they must conquer the annual Telepost Tournament - a racing competition built to test would-be Postmasters. Do you have what it takes to tackle this Bungalow Basin tradition?

Part obstacle course, part athletic decathlon, the tournament will test Jeff and Debra's cooperation, quick thinking, speed, and their ability to keep calm under pressure! Overcome obstacles and earn plenty of rewards on your journey to Postmasters! Of course you'll also encounter familiar faces, like Zoey, Buck, and the cassowary team, all cheering for our hardworking kiwis (as well as administering some challenges!)
FEATURES
Race Into a New Game Mode!
Jump into the new Telepost Tournament and conquer all obstacles between you and your promotion to Postmaster! Climb treacherous cliffs, delve into dark diamond mines, feed hungry crocodiles, and much more!

Experience Unique Environments!
Prove you have what it takes to deliver mail across any terrain, with courses themed after Bungalow Basin locales! Trek through the lush pastures of Gumtree Grove, brave the harsh deserts of Painted Cliffs, and paddle through the winding waterways of Lake Bessy!

Complete challenges, earn new rewards!
Want an extra challenge? Activate additional objectives throughout the levels, and conquer them to earn extra rewards! And hang out with Herbert. He's a kiwi fruit wearing sunglasses.

Gold Medal Glamour!
Outfit your Wardrobe with new wearables! Embrace a pirate's life, lace up your running shoes, show off your muscles with kiwi-sized arms, and more! Jeff and Debra are still the best-
What are the system requirements?
MINIMUM
OS

WIN7-64 bit

Processor

Intel i3-2100 / AMD A8-5600k

Memory

4 GB RAM

Graphics

GeForce GTX 630 / Radeon HD 6570

Storage

4 GB available space
Genre
休闲的, 喜剧, 多人, 平台游戏, 独立, 解谜
Platform
PC (WW)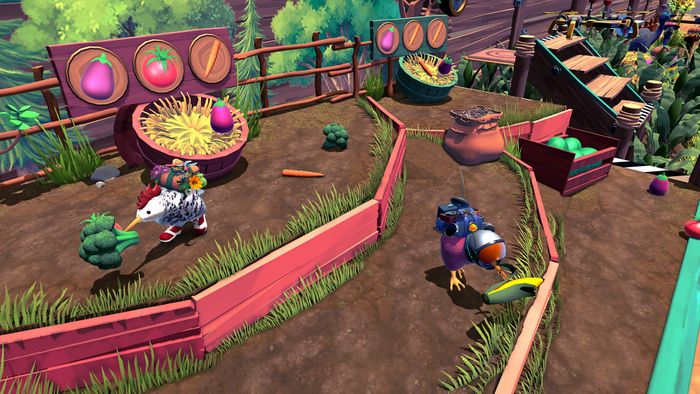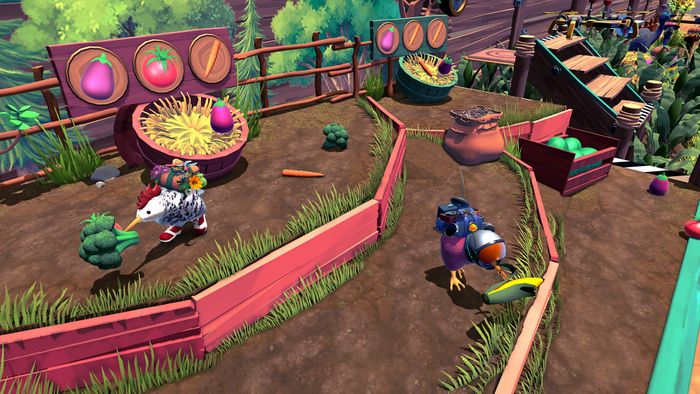 通过 Steam 激活


在您的电脑上下载并安装 Steam 客户端
打开 Steam 客户端,登录并找到顶部菜单中的"游戏"标签。点击它接着选择 "在 Steam 上激活产品。。。""

输入您在 CDKeys.com 的 "订单"页面上显示的独特代码,并按照提示进行激活。

您现在可以在"收藏库"选项卡中查看到您的游戏,并在您准备好的时候可以下载/安装。
您可以在此找到对 Steam 客户端的额外支持 https://help.steampowered.com/en/wizard/HelpWithSteam
特殊价格
US$ 3.19
RRP
US$ 6.29