Harvest Moon - Mad Dash Switch (EU)
添加到收藏夹
平台
Nintendo
地区
歐洲
-13%

-20%

-4%

-13%

-7%

-22%

-11%

-2%

-11%

-8%

-25%

-10%

-22%

-28%

-55%

-16%

-16%

-20%

-25%

-22%

-11%

-5%

-21%

-22%

-19%

-3%

-81%

-71%

-11%

-4%

-2%

-8%

-18%

-29%

-32%

-27%

-21%

-73%

-74%

-38%

-14%

-8%

-16%

-5%

-31%

-11%

-13%

-25%

-20%

-20%

-42%

-17%

-60%

-24%

-4%

-74%

-21%

-1%

-36%

-4%

-66%

-61%

-58%

-26%

-37%

-50%

-50%

-31%

-48%

-59%

-59%

-55%

-29%

-72%
Get your instant download with CDKeys.com
This product includes Harvest Moon - Mad Dash
The top 3 reasons to play Harvest Moon - Mad Dash
Fast-paced action means quick decisions are key!
Use Harvest Sprite Powers to unlock special support skills!
Easy-to-learn game mechanics means everyone can play!
About Harvest Moon - Mad Dash
Go solo or take along a few friends in this fast-paced farming frenzy!
Harvest, fish, milk, and more as you fulfill orders to complete each level, but watch out for molten lava, raging boars, and other obstacles!
Can you and your friends try to clear all the levels to restore the broken lighthouse?
Read more
What are the system requirements?
OS

Nintendo Switch

Subscription

Nintendo Switch Online membership required to play online

Other

Internet Access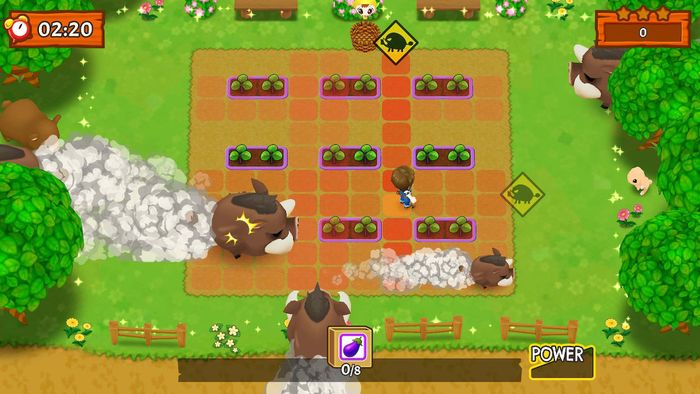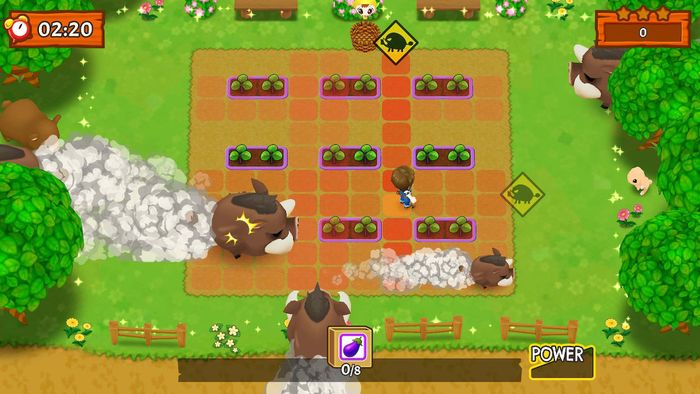 Instructions on redeeming a software download code in Nintendo eShop for Nintendo Switch.
Additional Information:
An internet connection and Nintendo Account are required to access Nintendo eShop for Nintendo Switch.
For assistance with redeeming a code for a Nintendo Switch Online membership, click here.
Complete These Steps:
Select "Nintendo eShop" on the HOME Menu to launch Nintendo eShop.
Select the account you want to use.
Select "Redeem Code" on the left side of the screen.
Enter the 16-character download code.

Some retailer cards for Nintendo Switch software will include both a Control Number and a Download Code. Make sure that you are entering the Download Code (usually begins with a B, no hyphens in the number) and not the Control Number (usually begins with an S, has hyphens).
Any letters and symbols not used with prepaid codes (i.e. O, I, Z, commas, hyphens, etc.) will be disabled from the on-screen keyboard.

Select "Confirm". The software will begin downloading once the code is confirmed.

The software icon will appear on the HOME Menu, with a download status bar. The status bar will disappear once the game download is complete.
特殊价格
US$ 10.39
RRP
US$ 20.79