Warhammer: Vermintide 2 Xbox One (UK)
Add to Wish List
Platform
Xbox Live
Region
UK
Edition
Standard
Platform
Xbox One (UK)
Delivery
Instant Delivery
Release Date
11 / 7 / 2018
-63%

-77%

-62%

-74%

-57%

-56%

-60%

-80%

-74%

-30%

-58%

-67%

-59%

-60%

-65%

-85%

-94%

-83%

-75%

-8%

-87%

-24%

-69%

-48%

-89%
Get your instant download with CDKeys.com
This product includes Warhammer: Vermintide 2.
The top 3 reasons to play Warhammer: Vermintide 2
The Dark Pact: The combined forces of Chaos and Skaven are savage and merciless, and it will take a coordinated team effort to make it out alive.
Choose Your Path: Choose between 15 unique careers, each with different appearances, abilities, talents and weapons.
Progress Your Career: Level up your heroes and climb the talent tree of your chosen career, unlocking new abilities and gaining access to powerful gear along the way.
About Warhammer: Vermintide 2
Warhammer: Vermintide 2 is the sequel to the critically acclaimed Warhammer: End Times - Vermintide. Fight together with your friends against the forces of Chaos and Skaven in this epic 4-player co-op game set in the Warhammer Fantasy Battles world. Vermintide 2 expands the intense first-person combat with a brand new enemy faction, 15 new career paths, talent trees, new weapons, an improved loot system, and more.
Master New Challenges: Experience unique scenarios and intense trials with our new Heroic Deeds System - consumable quests that will dramatically alter enemy composition, level settings, weapon use and mission objectives.
The Adventure Continues: Explore a wide range of breathtaking new levels set in and around Helmgart, a fortress city protecting the Bretonnian border of the Empire.
Claim Your Reward: Vermintide 2 features a new and improved loot system, rewarding each player with spoils of battle relevant to your chosen career - weapons, consumable quests, trinkets, cosmetics, crafting materials and more.
Stem the Tides: Facing the infinite numbers of the Skaven combined with the brutal strength of the Chaos army, the heroes must stand together. Sound tactics and fury must be employed in equal measure to overcome these unimaginable odds
Read more
What are the system requirements?
OS

Xbox One / Xbox One X

Subscription

Online multiplayer on Xbox requires Xbox Live Gold (subscription sold separately).

Other

Internet Access
Activate with Xbox



Xbox One/360 Console
Load the "Home" screen (make sure you're signed in), and navigate right to "Store"
In "Categories", select "Games".
Choose the "Use a code" option.
Select the option to "enter the 25 character code", and enter your unique code that's displayed on the 'Order' page of CDKeys.com
Web Browser
Load a web browser and go to this address: https://redeem.microsoft.com/enter
Sign in with your Microsoft account credentials.
Enter your unique code that's displayed on the 'Order' page of CDKeys.com and follow the prompts to activate. You can find additional support for your Xbox Live account here: https://support.xbox.com/en-US/contact-us

Xbox App
Download the Xbox App onto your Windows 10 PC.
Login to the microsoft account where you would like to redeem your code.
Select your game icon on the top-right corner and then click settings.
Select "Redeem Code"
Enter your unique code that's displayed on the 'Orders' page of CDKeys.com and follow the prompts to activate.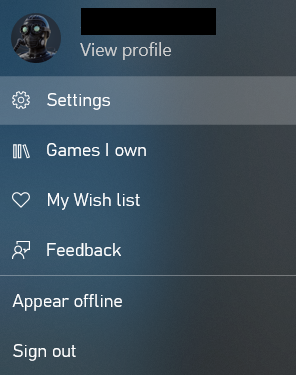 Search online for your favourite games and always know if they are available to download at CDKeys.com