Add to Wish List
Platform
Xbox Live
Region
Worldwide
Out of stock
Availability
Out of stock
Delivery
Instant Delivery
Publisher
Warner Bros. Interactive
Developer
NetherRealm Studios
Release Date
19 / 5 / 2017
Language
Genre
Action, Fighting, Multiplayer, Superhero
Also Available:
Get instant download of Injustice 2 on Xbox One with CDKeys.com
The top 3 reasons to play Injustice 2
Fight with your favorite DC legends in Injustice 2 – winner of IGN's best fighting game of 2017.
Continuing where Injustice left off, Batman struggles against Superman's reign. But, a new threat is here, putting Earth under a greater turmoil...
Developed by NetherRealm Studios, creators of the best-selling and critically acclaimed MORTAL KOMBAT franchise.
What to know before buying Injustice 2
What's included with Injustice 2?
Included is the base game Injustice 2 for Xbox One.
Is there any region lock for Injustice 2?
This product is available worldwide; no region lock.
How will I receive my instant download for Injustice 2?
After payment has been approved, your game key will be included in your order confirmation email. You can access your key by following a link in the email. Next, you can activate your key on its corresponding platform.
If you've pre-ordered a game, your key will be delivered to your email a day before the official (or early access) release date. You will also receive a notification via email when your key becomes available.
How to activate the key for Injustice 2
Xbox One Console:
Load the "Home" screen (make sure you're signed in), and navigate right to "Store".
In "Categories", select "Games".
Choose the "Use a code" option.
Select the option to "enter the 25 character code", and enter the code you received in your cdkeys.com confirmation email.
Web Browser:
Load a web browser and go to this address: https://live.xbox.com/redeemtoken
Sign in with your Microsoft account credentials.
Enter the game code from your email and click "Next"; follow the prompts to confirm.
You can find additional support for your Xbox Live account here: https://support.xbox.com/en-US/contact-us
Injustice 2 details
Injustice 2 is the sequel to the widely acclaimed Injustice: Gods Among Us. Players can fight with their favorite DC characters.
With a huge range of DC superheroes and villains, players can customise characters with unique gear earned throughout the game.
Players earn gear to not only change how they look, but also how they fight.
Enjoy classic fan favorites such as Batman, Superman, Supergirl, The Flash, Aquaman, Wonder Woman and Blue Beetle, to new villains like Atrocitus, Gorilla Grodd and Deadshot.
Developers of the best-selling and critically acclaimed Mortal Kombat franchise, NetherRealm Studios brings compelling storytelling and world-class fighting to the DC Universe.
Want to get a free key to buy Injustice 2?
Our team regularly select the best comments about the game. Make sure to share your feedback in the review tab!
What are the system requirements for Injustice 2?
Xbox Live account
Broadband internet connection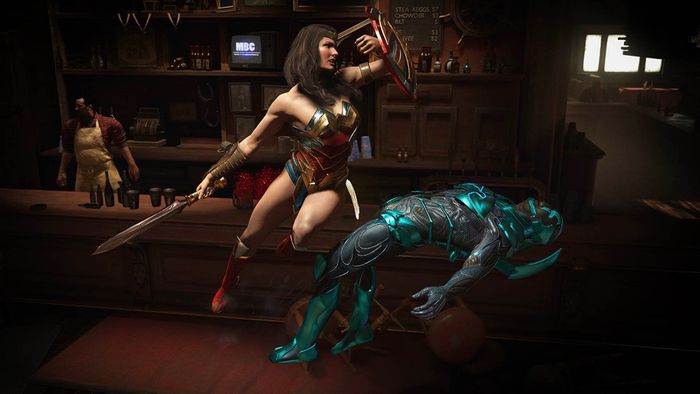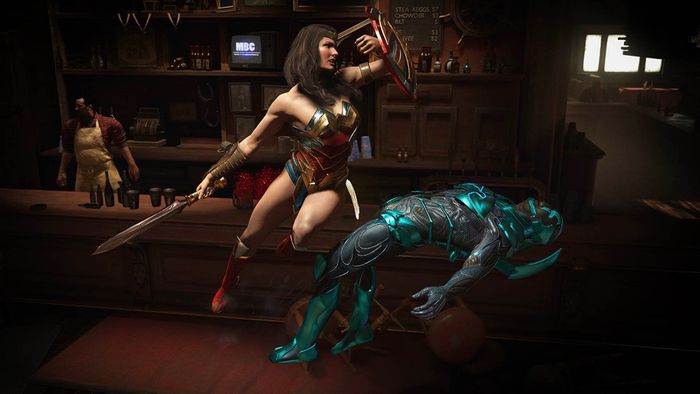 Activate with Xbox



Xbox One/360 Console
Load the "Home" screen (make sure you're signed in), and navigate right to "Store"
In "Categories", select "Games".
Choose the "Use a code" option.
Select the option to "enter the 25 character code", and enter your unique code that's displayed on the 'Order' page of CDKeys.com
Web Browser
Load a web browser and go to this address: https://redeem.microsoft.com/enter
Sign in with your Microsoft account credentials.
Enter your unique code that's displayed on the 'Order' page of CDKeys.com and follow the prompts to activate. You can find additional support for your Xbox Live account here: https://support.xbox.com/en-US/contact-us

Search online for your favourite games and always know if they are available to download at CDKeys.com