Injustice 2 - Legendary Edition Xbox One (UK)
Add to Wish List
Platform
Xbox Live
Region
UK
Delivery
Instant Delivery
Publisher
Warner Bros. Interactive
Developer
NetherRealm Studios
Release Date
29 / 3 / 2018
-94%

-53%

-88%
Get your instant download with CDKeys.com
Injustice 2 - Legendary Edition Xbox One (UK)
Injustice 2 (Base Game)
TMNT
Black Lightening
John Stewart Premier Skin
Black Manta
Red Hood
Hellboy
Power Girl Premier Skin
Starfire
Legendary Edition Unlocks
Raiden
Sub-Zero
Enchantress
Darkseid
Reverse Flash Premier Skin
The Atom
The top 3 reasons to play Injustice 2 - Legendary Edition Xbox One (UK)
ALL DOWNLOADABLE CONTENT CHARACTERS: Includes 10 additional characters and 5 Premiere Skins – including Hellboy and TMNT.
TEVERY BATTLE DEFINES YOU: With every match you'll earn gear to equip, customize and evolve your roster.
A NEW THREAT RISES: Picking up where Injustice left off, Batman struggles against Superman's regime, as a new threat appears that will put Earth's very existence at risk.
About Injustice 2 - Legendary Edition Xbox One (UK)
Power up and build the ultimate version of your favorite DC legends in INJUSTICE 2 – winner of IGN's best fighting game of 2017.
Download and play as Sub-Zero, who fights using a deadly combination of ice powers and martial arts. To honour his murdered brother, Kuai Liang entered the second Mortal Kombat tournament to exact revenge against Scorpion. With his retribution complete, he returned home to assume leadership of the Lin Kuei clan. As its Grandmaster, the second Sub-Zero turned the organisation into one of Earthrealm's most dependable allies.
Download and play as TMNT – Deep below the surface, in the sewers of New York City, four turtle brothers were mutated by radioactive ooze and began training in the art of ninjutsu. From the shadows, they protect the citizens of their city from evil ninja clans, dangerous mutants and interdimensional tyrants of all shapes and sizes. While in a fight with one of their greatest archenemies—the fearsome Krang—our heroes in a half-shell were jettisoned on a one-way trip across the Multiverse.
Download and play as Enchantress - The all-too ordinary life of June Moone ended the day she was possessed by the Enchantress, a demonic sorceress with aspirations of world domination. Today, she fights for her very soul, struggling to harness the Enchantress' magic for good. If she fails, the Enchantress will consume her—and our world won't be far behind.
Download and play as Starfire - a wielder of magic cosmic powers that allow her to be extremely mobile with a wide range of projectile attacks. As the next Queen of Tamaran, Princess Koriand'r found herself the victim of her fratricidal sister's vengeful plot that resulted in their planet being conquered. Now a royal exile on Earth, Koriand'r uses her ability to absorb and convert ultraviolet energy as Starfire. Her character power fires off her signature Starbolt beams, which attack from a distance to extend her combos.
Download and play as Black Manta – whose powerful armored wetsuit makes him a formidable combatant. As forces converge upon Atlantis and its King, a current of vengeance flows through the ruthless undersea mercenary known as Black Manta. Sworn to avenge the death of his father, Black Manta has long waited in darkness for his moment to strike.
Download and play as Jason Todd AKA Red Hood - an infamous sniper gunslinger with deadly accuracy who uses both long range projectiles and mid-close range setup attacks. Jason Todd once served as Batman's second protégé "Robin" before being brutally murdered by The Joker. Years later, the powerful healing waters of the Lazarus Pit brought Jason Todd back to life. However the power of the pit comes at a cost, and a change takes hold in Jason. He now uses mantle of the Red Hood to wage a lethal war on crime. Red Hood's character power allows him to attack his opponents with close-quarters gunplay.
Download and play as Raiden - The elder God of Thunder has sworn to defend the Earthrealm from any and all threats. As the inter-universal crisis brought about by Brainiac rings out across the multiverse, Raiden is summoned to fight the collector of worlds in order to protect both realms. Raiden knows that if this universe falls, his own universe will become Brainiac's next target.
Download and play as Atom - Physics prodigy Ryan Choi took on the mantle of The Atom when his mentor—and the original Atom—Ray Palmer mysteriously disappeared. Now armed with quantum shrinking technology, Ryan will use the subatomic power of the quantum bio-belt to seek out his lost friend and further the fight for justice.
As a member of the Bureau for Paranormal Research and Defense, Hellboy has defended the world from fiends, witches, demons, and more than a few Lovecraftian Gods. With his trusty revolver and his "Right Hand of Doom," Hellboy has made monster disposal his specialty.
Read more
What are the system requirements?
OS

Xbox One

Architecture

x64

Subscription

Xbox Live Account (Online multiplayer requires Xbox Live Gold)

Other

Internet Access
Activate with Xbox



Xbox One/360 Console
Load the "Home" screen (make sure you're signed in), and navigate right to "Store"
In "Categories", select "Games".
Choose the "Use a code" option.
Select the option to "enter the 25 character code", and enter your unique code that's displayed on the 'Order' page of CDKeys.com
Web Browser
Load a web browser and go to this address: https://redeem.microsoft.com/enter
Sign in with your Microsoft account credentials.
Enter your unique code that's displayed on the 'Order' page of CDKeys.com and follow the prompts to activate. You can find additional support for your Xbox Live account here: https://support.xbox.com/en-US/contact-us

Xbox App
Download the Xbox App onto your Windows 10 PC.
Login to the microsoft account where you would like to redeem your code.
Select your game icon on the top-right corner and then click settings.
Select "Redeem Code"
Enter your unique code that's displayed on the 'Orders' page of CDKeys.com and follow the prompts to activate.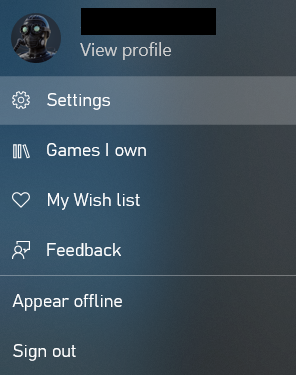 Search online for your favourite games and always know if they are available to download at CDKeys.com