Cities: Skylines + Surviving Mars Xbox One (UK)
Add to Wish List
Platform
Xbox Live
Region
UK
Delivery
Instant Delivery
Publisher
Paradox Interactive
Developer
Haemimont Games
Release Date
24 / 7 / 2018
-91%

-78%

-44%

-38%

-74%

-82%

-73%
Get your instant download with CDKeys.com
Cities: Skylines + Surviving Mars (UK) includes:
Surviving Mars
Cities: Skylines - Xbox One Edition
The top 3 reasons to play Cities: Skylines + Surviving Mars (UK)
Unique retro-futuristic aesthetic: A sleek, modern take on the bright futurism of the 1960s. A time of exploration and adventure.
Create a car-free downtown area, assign free public transport to your waterfront, or ban pets in suburbia.
Execute your strategy and improve your colony's chances of survival while unlocking the mysteries of this alien world. Are you ready? Mars is waiting for you.
About Cities: Skylines + Surviving Mars (UK)
Welcome Home! The time has come to stake your claim on the Red Planet and build the first functioning human colonies on Mars! All you need are supplies, oxygen, decades of training, experience with sandstorms, and a can-do attitude to discover the purpose of those weird black cubes that appeared out of nowhere. With a bit of sprucing up, this place is going to be awesome! Surviving Mars is a sci-fi city builder all about colonizing Mars and surviving the process. Choose a space agency for resources and financial support before determining a location for your colony. Build domes and infrastructure, research new possibilities and utilize drones to unlock more elaborate ways to shape and expand your settlement. Cultivate your own food, mine minerals or just relax by the bar after a hard day's work. Most important of all, though, is keeping your colonists alive. Not an easy task on a strange new planet.There will be challenges to overcome.
Main Features of Surviving Mars: Building a sustainable colony in space: Building on a planet not fit for human life challenges you to build a smart, functional colony. Bad planning isn't about traffic jams, it's about survival of your colonists. You really don't want rolling blackouts in a city constructed in a place without oxygen. Individually simulated colonists: Each colonist is a unique individual with problems and strengths that influence the needs and behavior of the other colonists. Things can get really interesting if your chief scientists develops alcoholism after one too many long nights in the lab. Futuristic Space Dome construction: Retro-futuristic super structures housing colonists, factories and commercial buildings with their own "neighborhood personality."
Create colonies that value science over everything else, while tired workers drink their pay away at a local bar, or attempt a utopia among the stars. Exploration of Mars' secrets: Inspired by the classic sci-fi of Asimov and Clarke, Surviving Mars holds many secrets. During each playthrough players may encounter one of Mars' individually crafted mysteries. Uncovering these secrets might bring your colony great fortune, or terrible ruin.Randomized research tree: Combine static and random research through exploration, which allows for a different experience for each journey through the game. Attain new scientific breakthroughs by exploring the uncharted terrain of Mars's surface.
Cities: Skylines – Xbox One Edition puts you in charge of a growing city – from the ground-breaking of its first streets to the ever-changing needs of thousands of citizens. Design, build, and manage the city of your dreams, from public services to civic policies, and challenge yourself to grow from a simple town to a bustling metropolitan hub. Cities: Skylines is an award-winning, best-selling management game, now available for the Xbox One with all of its robust city-simulation gameplay and unique charm along for the ride. The Xbox One Edition includes the base game and the popular After Dark expansion, allowing players to plan and design for their cities' nightlife and tourist attractions.
Main Features of Cities: Skylines: Build the city of your dreams: Plan road networks, bus lines and parks. Bring on a smog-filled industrial revolution or create a quiet beach town ideal for tourists powered by renewable energy. Bring education, healthcare and safety to your citizens. Build it your way! Multi-tiered and challenging simulation: Playing as the mayor of your city, you'll be faced with balancing essential requirements such as education, water electricity, police, firefighting, healthcare and much more, along with your city's economy. Citizens within your city react fluidly, keeping you on your toes with ever-evolving demands.
Extensive local traffic simulation: Managing traffic and the needs of your citizens to work and play will require the use of several interactive transport systems – use careful road planning alongside buses, trains, subways, and much more. Districts and policies: Be more than just another city hall official! Designate parts of your city as a district in order to set policy at the local level, and give different parts of town their own personalities. After Dark included: Watch your city become an entirely different place at night: a day-night cycle will have your citizens seeking out places to unwind after work. Add in new policies and zones to create popular hotspots and provide enough taxis and trains to get to and from the clubs!.
Read more
What are the system requirements?
OS

Xbox One / Xbox One X

Subscription

Online multiplayer on Xbox requires Xbox Live Gold (subscription sold separately).

Other

Internet Access
Activate with Xbox



Xbox One/360 Console
Load the "Home" screen (make sure you're signed in), and navigate right to "Store"
In "Categories", select "Games".
Choose the "Use a code" option.
Select the option to "enter the 25 character code", and enter your unique code that's displayed on the 'Order' page of CDKeys.com
Web Browser
Load a web browser and go to this address: https://redeem.microsoft.com/enter
Sign in with your Microsoft account credentials.
Enter your unique code that's displayed on the 'Order' page of CDKeys.com and follow the prompts to activate. You can find additional support for your Xbox Live account here: https://support.xbox.com/en-US/contact-us

Xbox App
Download the Xbox App onto your Windows 10 PC.
Login to the microsoft account where you would like to redeem your code.
Select your game icon on the top-right corner and then click settings.
Select "Redeem Code"
Enter your unique code that's displayed on the 'Orders' page of CDKeys.com and follow the prompts to activate.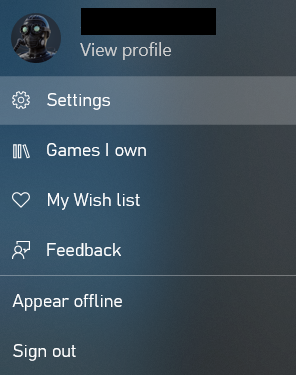 Search online for your favourite games and always know if they are available to download at CDKeys.com