Special Price
$11.59
RRP
$13.49
Less than 6 games left at this price
Code Delivered To You Digitally
Platform
Steam
Delivery
Instant Delivery
Language
-63%

-5%

-70%

-28%

-58%
Get your instant download with CDKeys.com
This product includes Witch It. This Early Access game is not complete and may or may not change further. If you are not excited to play this game in its current state, then you should wait to see if the game progresses further in development.
The top 3 reasons to play Witch It
Play as a hunter or witch on twelve diverse maps, each with own unique playstyles and prop layouts for you to discover!
Play on public servers with other experienced prop hunters, or open up your own private server and play with a group of friends!
Unlock countless customization options for both hunters and witches, of varying rarities and caliber!
About Witch It
Witch It is a multiplayer hide & seek game. Brave hunters seek hidden witches in a humorous, magical world.
Hunt & Hide in a vibrant, magical world: The Witch It world is jam-packed with humble villages, icy lakes, and ancient libraries for you to explore and hide within. Each map has its own stories and secrets for you to delve into and discover!
Seek as a Fearless Hunter: As a hunter, your job is to hunt down all the witches for the sake of a peaceful town. Hunters are equipped with a range of different tools and gadgets to help them with their task, whether it is a loyal chicken that scans for sneaky witches or a body slam skill that causes huge impact damage in one area!
Hide as a Mischievous Witch: Witches have the ability to mimic almost anything in the landscape in order to fool the hunters and stay alive. Witches can switch between different props as they please, as well as perform different spells to confuse or scare their opponents!
Discover a wide variety of props: Each map is filled with an ever-expanding amount of unique props that witches can disguise themselves as, from large items of furniture to small foods and fruits. Glorious rewards await the most curious of witches who can find and mimic all of them!
Express Yourself: Fill your wardrobe with stylish shirts and wacky brooms. Unlock more and more items as you play the game and earn experience, so you can individualize your hunter or witch according to your own personal taste!
Choose between several game modes: There are currently four game modes. 'Hide & Seek' – Hunters have to find all the witches to win the game. 'Mobification' – Caught witches turn into hunters. 'Hunt a Hag' – Skills are disabled for both teams and hunters can only use their melee weapon. "Fill a Pot" - Witches need to fill cauldrons and Hunters must prevent them from doing so.
Read more
What are the system requirements?
MINIMUM
OS

Windows 7.1 SP1 / Windows 8.1/Windows 10 (64-bit Operating System Required)

Processor

Intel Core i3, 2.4GHz

Memory

4 GB RAM

Graphics

NVIDIA GeForce GTX 460 / AMD Radeon HD 6850

Storage

5 GB available space
RECOMMENDED
OS

Windows 7.1 SP1 / Windows 8.1/Windows 10 (64-bit Operating System Required)

Processor

Intel Core i5, 2.8GHz

Memory

8 GB RAM

Graphics

NVIDIA GeForce GTX 970 / AMD R9 390

Storage

5 GB available space
Genre
Action, Casual, Indie
Platform
PC (WW)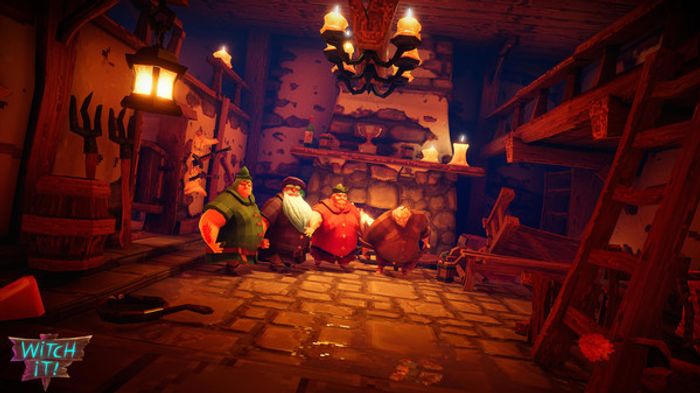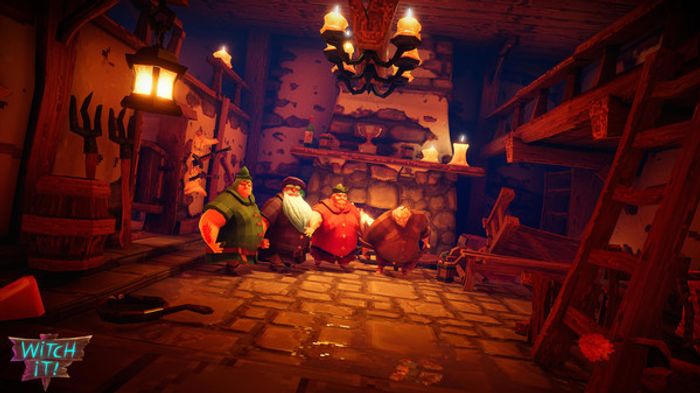 Key Worked

The key worked with no issues and with fast deliverance

worked

worked ..............................


Great Multiplayer Game!

This game is so fun that I even bought it for my husband so he can play it with my friend and I. It is a $20 game on steam and I got it for $4 by using CD Keys! Its incredibly fun to play. I love the customization functions that lets you customize your witch and hunter, you also earn ingredients to craft mystery items for more customizations. This game also has lots of different game modes such as prop hunt, hunt the hag (regular hide and seek), imposters, mob hide and seek which turns you into a hunter when you're found, and more. There is even a creative mode that allows you to create your own maps! I really enjoy this game and highly recommend it. Witch It also has pretty cool graphics!

The Pros

lots of game modes, character customizations, graphics, multiplayer capability
Activate with Steam:


Download and install the Steam client on your PC.
Open the Steam client, login and locate the Games tab on the top menu. Click this and then select "Activate a Product on Steam…"

Enter your unique code that's displayed on the 'Orders' page of CDKeys.com and follow the prompts to activate.

Your game is now viewable in the "Library" tab and is available to download/install when you're ready.
You can find additional support for the Steam client here: https://help.steampowered.com/en/wizard/HelpWithSteam
Special Price
$11.59
RRP
$13.49