Tom Clancy's Rainbow Six Siege: Year 2 Gold Edition PC
Code Delivered To You Digitally
Platform
uPlay
Language
Year 2 Gold Edition Includes:
Standard Edition
Year 2 Pass
Tom Clancy's Rainbow Six Siege invites players to master the art of destruction. Intense close quarters confrontations, high lethality, tactics, team play, and explosive action are at the center of the experience
Year 2 Operators and DLC
4 new maps across 4 Seasons
8 new Year 2 Operators across 4 Seasons
8 exclusive headgears
8 unique uniforms
R6 Carbon charm
600 R6 Credits
VIP Perks*
7-day early access and instant unlock of each season's 2 new Operators, for a total of 8 Operators throughout Year 2.
10% discount for the in-game shop
5% Renown boost to unlock in-game content faster
2 extra daily challenges
*VIP Premium Membership service until February 7, 2018
Platform
PC (WW)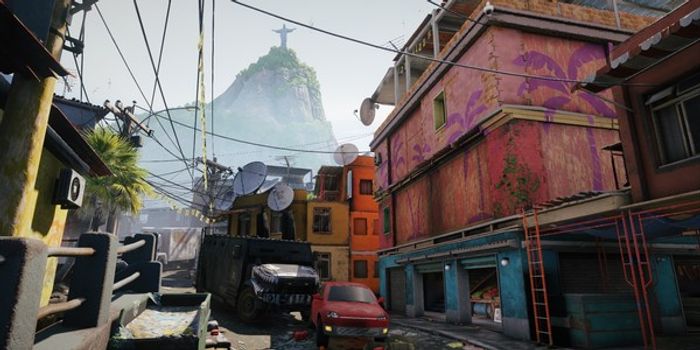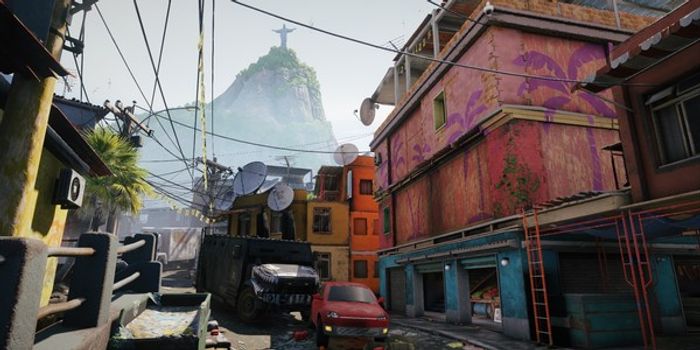 FANTASTIC SERVICE

I bought R6S, a minute ago. Lightning fast delivery, instantly in my email and the key works once activated. Very ecstatic customer. Recommend 10/10, will buy from cdkeys again.

every review I've seen is 5 stars so im seeing if it will even show a 3 star

I've seen is 5 stars so im seeing if it will even show a 3 star

Great and fast like always!

Instant delivery and no payment fees which is great!(most of the other sites have payment fees). This is the 3rd game i bought over this site and every single time everything went perfect. This is the best and cheapest AND MOST TRUTSTED site for 90% of the games that are on market for sure.

5/5!

:)

Great game and received fast

It was an excellent service, though i was a little bit scared to buy it because i thought it was the starter edition that i did not wanted. It looks like to be the standard edition and it's perfect. 10/10

Fast & Cheap

Instant game keys for a cheap price!

15\10 great product, its not a scam at all cdkeys is great an awesome

great purchase no regrets at all im am so going to buy more game from cdkeys 15\10 100%

2017

All in all a good experience with this site, this is the first thing I've purchased from these guys and I received my key within seconds after purchasing through paypal, activated on uplay no problems and away I go. Whoop whoop!

BUY. IT. NOW

HUGE SAVING compared to all the other sites around! Looked for ages at Rainbow six... Thought this site was a scam... but thought at this price why the F*** not? It is currently downloading. Sadly the download is slow - being Uplay... but hey if I downloaded it through steam it would still play through Uplay so why not save $5-10!
So far I have bought Battlefield 1 and this game on CDKeys... both work perfectly and the Cd key took seconds to download from the e-mail they send. What is even better - you don't need to sign up for anything or have a login... just use your PayPal and you're done. Please buy this game - it is the cheapest reputable place anywhere online!!!

Very fast delivery, code works perfectly

Not my first time using this website, always been prompt delivery. You need an email and UK phone number to receive the code.

Reviewed by

Dankus Memeus

Great

Fast Service, and very cheap. Downloading it at the moment of writing this review, can't wait to play!

10/10 would use cdkeys.com again
Activate with uPlay

Download the uPlay client to your PC: (https://uplay.ubi.com/). Sign up, and log in.
Select the 'key' symbol on the top-right hand corner of the Uplay client.




Enter your unique code that's displayed on the 'Order' page of CDKeys.com and follow the prompts to activate.