Special Price
$6.69
RRP
$33.29
Less than 6 games left at this price
Code Delivered To You Digitally
Platform
Origin
Developer
Respawn Entertainment
Publisher
Electronic Arts
Delivery
Instant Delivery
Language
Get instant download of Titanfall 2 on PC with CDKeys.com
The top 3 reasons to play Titanfall 2
You get to call on your Titan and play as a gigantic robot that you control.
In this sequel to the Titanfall franchise, you'll have two choices to play in a single player campaign or the multiplayer mode.
The developers have integrated customization features into this first person shooter game along with new maps, game modes and more.
What to know before buying Titanfall 2
What's included with Titanfall 2?
This is the base game itself. You will get everything that you need to play the game's main storyline and game modes.
Is there any region lock for Titanfall 2?
No, there is no region lock.
How will I receive my instant download for Titanfall 2?
Once your payment is posted successfully, you will receive a confirmation email with the activation key.
How to activate the key for Titanfall 2
Activate with Origin:
Download and install the Origin client on your PC (https://www.origin.com/usa/en-us/store/download), then sign up and log in.
Locate your Origin key in your cdkeys.com confirmation email, and copy it to your clipboard by pressing "Ctrl+C".
Open the Origin client, click on the "My Account" section, and then the "Redeem Product Code" tab.
Paste the key from your clipboard by pressing "Ctrl+V", click "Next" to confirm and the game will now be added to your library.
Your new game is now activated and ready to download. Once downloaded it will be ready to play!
You can find additional support for the Origin client here: https://help.ea.com/en/origin/origin/
Titanfall 2 details
The Titanfall 2 game introduces a new element to the sequel with the single player campaign.
Although you can still play the multiplayer mode, the single player campaign brings a fresh new atmosphere to the Titanfall franchise.
The single player mode sheds light on the bond between the pilot and the Titan itself. You begin the game as a militia fighter who gets stuck behind enemy lines and comes across the Vanguard class Titan.
The multiplayer mode comes at a much faster pace than its predecessor. It brings a variety of new Titans, pilot abilities and more.
You'll also be able to personalize your pilots and Titans with your own style. The network addition to this game makes playing with friends much easier.
You can create or join a network in the game. Overall, the game offers:
Both a single player campaign and a multiplayer mode
Multiplayer brings six new Titans, new pilot abilities, customizations, new maps, modes and much more
Ability to unlock Reb Baron Warpaint for the Ion Titan when you play both games on the same account
Personalization options
Networking features to play with friends
Want to get a free key to play Titanfall 2?
Our team regularly selects the best comments about the game. Make sure to share your feedback in the review tab!
What are the system requirements for Titanfall 2?
MINIMUM for Titanfall 2
Processor

Intel Core i3-6300t or equivalent [4 or more hardware threads]

Graphics

NVIDIA Geforce GTX 660 2GB or AMD Radeon HD 7850 2GB

Memory

8 GB

Disk space

45 GB

System

Win 7/8/8.1/10 64bit

Internet Connection

512Kbps or faster
RECOMMENDED Titanfall 2
Processor

Intel Core i5-6600 or equivalent

Graphics

NVIDIA Geforce GTX 1060 6GB or AMD Radeon RX 480 8GB

Memory

16 GB

Disk space

45 GB

System

Win 7/8/8.1/10 64bit

Internet Connection

512Kbps or faster
Genre
FPS, Multiplayer, Shooter, Singleplayer
Platform
PC (WW)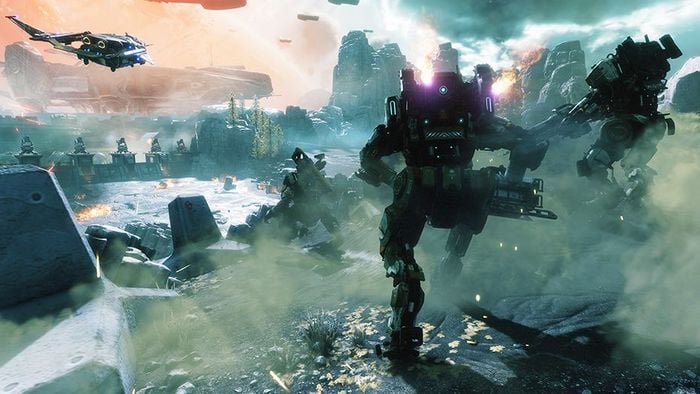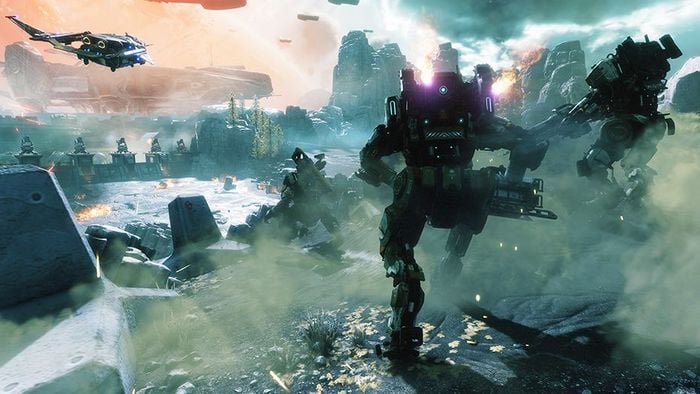 Good game on a bad platform

This is an excellent game in terms of both singleplayer and online content (admittedly short story), however does suffer from requiring origin to launch which may not be a big deal for some (myself included) but some people, understandably, do not like it.

tit falls

titan fall is awful, the game is slow paced, movement mechs suck and slow and it did not work titan fall worst game

Perfect shooter.

One of the best movement shooters of the last decade. The one thing that I ask EA for is a Titanfall 3.

The Pros

Great movement. Outstanding campaign. Perfectly handled microtransactions.

The Cons

Titanfall 3 still doesn't exist.

Fun

I found it really fun, the combat is great and I enjoyed the gameplay, definitely a step up from the first game

Fantastic

they dont make games like this anymore i tells ya. the mechanics of gunplay and movement, using mechs, just a good time.

The Pros

Fluid Mechanics, Good story

Great game

Very good game, entertaining, not toxic, all odds are with you. Takes a bit to get used to the mechanics but you'll get there eventually. 10/10, I recommend it

Ageless

This game is still rockin, single player story is good, the Titans awesome. It will provide hours of fun!

Very underrated game

Really enjoyed this game, a lot more than what I thought I would. Good story, controls feel smooth, good multiplayer. Highly recommend

Titanfall 2

Most underrated shooter on the market. Movement and gun play are next level, titans are fun but balanced.

Reviewed by

komugi ojikan daga nanika got enen the the

Good but forgotten

This is probably one of the best FPS games made in the last 10 years but its been left by the wayside by the developers so they can focus on Apex Legends, which isn't as good. The multiplayer is the main draw here but I don't know how active it is these days - last time I played it was pretty dead. That said, the singleplayer is good enough to still warrant a purchase.

The Pros

Fantastic gameplay, good multiplayer modes, entertaining singleplayer

The Cons

Not well supported by devs anymore
Activate with Origin:
Download and install the Origin client on your PC
(https://www.origin.com/usa/en-us/store/download), then sign up and log in.
Locate your Origin key in your cdkeys.com confirmation email, and copy it to your clipboard by pressing "Ctrl+C".
Open the Origin client, click on the "My Account" section, and then the "Redeem Product Code" tab.
Enter your unique code that's displayed on the 'Orders' page of CDKeys.com and follow the prompts to activate.
Your new game is now activated and ready to download. Once downloaded it will be ready to play!
You can find additional support for the Origin client here: https://help.ea.com/en/origin/origin/
Special Price
$6.69
RRP
$33.29