Special Price
£7.99
RRP
£39.99
Code Delivered To You Digitally
Platform
Origin
Developer
The Sims Studio
Publisher
Electronic Arts
Delivery
Instant Delivery
Language
-10%

-51%

-7%
Get your instant download with CDKeys.com
This product includes The Sims 4 - Standard Edition PC/Mac.
The top 3 reasons to play The Sims 4 - Standard Edition PC/Mac
Play with life in the popular virutal world, The Sims 4!
Create unique Sims with distinct appearances, personalities and all-new emotions. Build and design perfect homes for your Sims and control their lives.
Enjoy enhanced graphics, more features for further customisation, new houses and more.
About The Sims 4 - Standard Edition PC/Mac
Create unique Sims with powerful customization tools. Change their appearance, personality, body shape and more.
Build and design the perfect home for your Sims with the all-new room-based Build Mode. Choose furniture and customize everything in your home.
Travel between worlds, visit neighborhoods and meet other Sims around you.
Control every aspect of your Sims' lives, from their relationships to their careers. Develop their skills and pursue fun hobbies.
Read more
What are the system requirements?
Windows
OS

64 Bit Windows 7, 8, 8.1, or 10

Processor

Intel core i5 or faster, AMD Athlon X4

Memory

NVIDIA GTX 650 or better

Graphics

4 GB RAM

Storage

18 GB
Mac OS X
OS

Mac OS X 10.9 or later

Processor

Intel Core i5 or better

Memory

NVIDIA GTX 650 or better

Graphics

8 GB RAM

Storage

18 GB
Genre
Simulation, Singleplayer
Platform
PC (WW)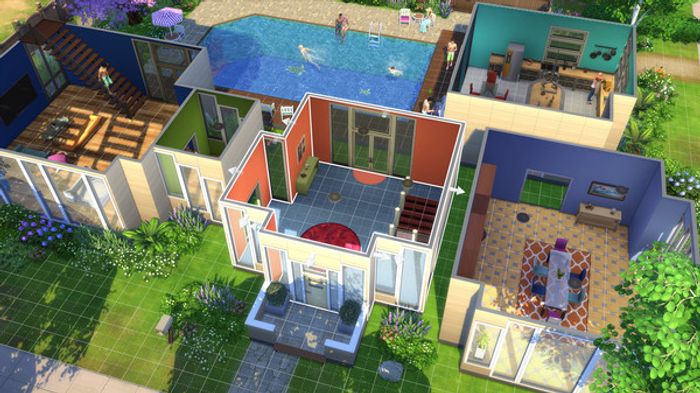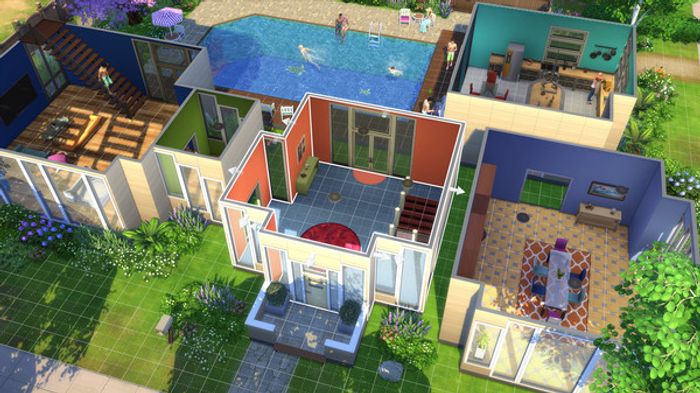 Very happy!

I was scared when my boyfriend purchased this for me as I had never downloaded something before without the disc. However, I am really happy as I got the Sims 4 instantly so thank you very much for great service!

This is amazing!

I was scared to download because I was unsure if this was legit but it is, so worth the money I recommend 100%!!

Quick Easy and Reliable!

I am very happy with my new game it was immediately sent to my email and only took a few minutes. I would deffinatly recommend buying this!
The sims 4 is usually a huge £50 and this £25 is alot better! ;)

the best game ever

i have just got this game and i love it!!! it is way better than sims 3. i will buy from here again!

10/10

Wanted this game for ages, super fast process and really reliable service! Definitely buying from here again!

Brilliant

This service is very reliable. The game itself is good but can lack content if it is a step up from sims 3 so I would recommend buying expansions

instant code

email was instantly sent. a huge deal considering the game on origin is a whopping 50 pounds! downloading on origin now :-)

Excellent

It works!!! Yayyyy!! I'm soooo happy....!!!!!

sims 4

instant delivery via email,
100% happy with product
everything worked
easy to follow instructions
now downloading
great service and great price


Got Game In 1 Min

Got my game instantly after payment!
Activate with Origin:
Download and install the Origin client on your PC
(https://www.origin.com/usa/en-us/store/download), then sign up and log in.
Locate your Origin key in your cdkeys.com confirmation email, and copy it to your clipboard by pressing "Ctrl+C".
Open the Origin client, click on the "My Account" section, and then the "Redeem Product Code" tab.
Enter your unique code that's displayed on the 'Orders' page of CDKeys.com and follow the prompts to activate.
Your new game is now activated and ready to download. Once downloaded it will be ready to play!
You can find additional support for the Origin client here: https://help.ea.com/en/origin/origin/
Special Price
£7.99
RRP
£39.99