Special Price
€9.59
RRP
€47.99
Code Delivered To You Digitally
Platform
Origin
Developer
The Sims Studio
Publisher
Electronic Arts
Delivery
Instant Delivery
Language
-10%

-51%

-7%
Get your instant download with CDKeys.com
This product includes The Sims 4 - Standard Edition PC/Mac.
The top 3 reasons to play The Sims 4 - Standard Edition PC/Mac
Play with life in the popular virutal world, The Sims 4!
Create unique Sims with distinct appearances, personalities and all-new emotions. Build and design perfect homes for your Sims and control their lives.
Enjoy enhanced graphics, more features for further customisation, new houses and more.
About The Sims 4 - Standard Edition PC/Mac
Create unique Sims with powerful customization tools. Change their appearance, personality, body shape and more.
Build and design the perfect home for your Sims with the all-new room-based Build Mode. Choose furniture and customize everything in your home.
Travel between worlds, visit neighborhoods and meet other Sims around you.
Control every aspect of your Sims' lives, from their relationships to their careers. Develop their skills and pursue fun hobbies.
Read more
What are the system requirements?
Windows
OS

64 Bit Windows 7, 8, 8.1, or 10

Processor

Intel core i5 or faster, AMD Athlon X4

Memory

NVIDIA GTX 650 or better

Graphics

4 GB RAM

Storage

18 GB
Mac OS X
OS

Mac OS X 10.9 or later

Processor

Intel Core i5 or better

Memory

NVIDIA GTX 650 or better

Graphics

8 GB RAM

Storage

18 GB
Genre
Simulation, Singleplayer
Platform
PC (WW)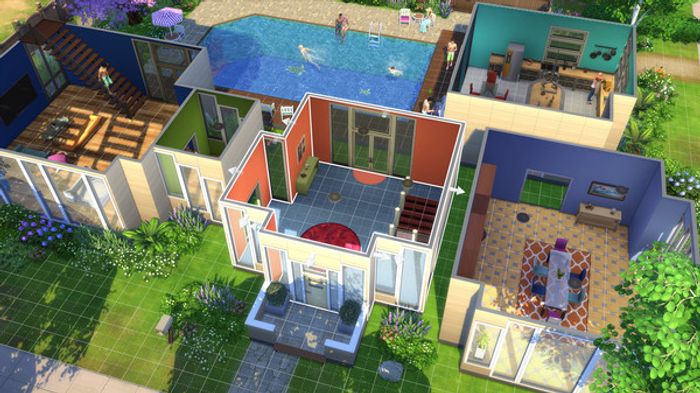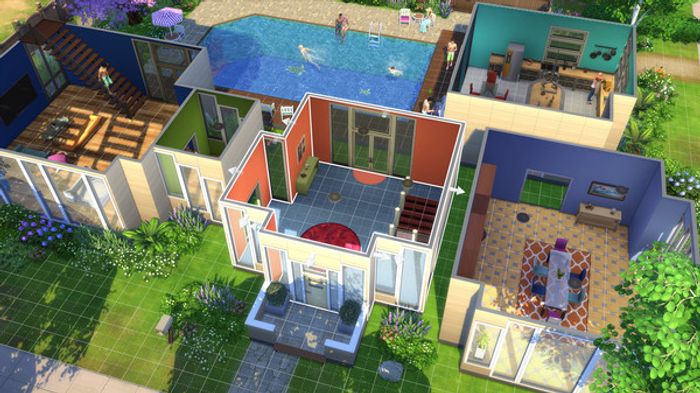 Sandbox Gaming

Bought this game years ago on the pc and bought many expansions. Then I bought it on Xbox one plus expansions. Now buying for my mum who loves The Sims 2. She should love this as well. Very good game, can play for hours on end. Introduced The Sims to the family and all my female relatives like love the game.

The Pros

Can almost do anything and everything.

The Cons

Expansions are expensive. That's why I get them at cdkeys.

Good when on sale

You can usually get this cheap as chips. EA want you to buy the add ons/dlc which cost a lot if purchasing all. Otherwise the game is ok for what you get.

The Pros

Cheap
Passes time quickly
Silly sim talk

Reviewed by

Robin Hesling

Brilliant!

This was so easy to use, just plopped in my info and a key had already been sent!
This is also a great game will be buying all the dlc off here before Christmas!

Great

Daughter loves this game. Doesn't need a super gaming rig wither to play. Only downside is the add ons are more expensive than the game itself.

good

very good game with lots of cool expansion packs the game is better when you get packs it is not as good if you dont

sims 4 bestays

so much fun but expansion packs are a must have to make the game fun :) defo dont need deluxe edition

It really works :)

I was skeptical at first because the price was much cheaper than on other websites but it really worked! first time using this website and really recommend it (at least for this product)

The Pros

Cheap and instant delivery

Amazing

Amazing amazing amazing apolutely amazing. All works fine and well proper easy to do plus it's such a bargain if we're honest isn't it???!!! Works on my go laptop , not even a gaming laptop like bluddy mint

Sims 4

I love sims, been a fan since they first released it. I love sims 4, if you have a pc I do recommend it on there instead as it is much easier to use and in general better, however it's still good on xbox and I recommend.

The Pros

Sims back on consoles, still have all the packs, is a great price on cdkeys for what you get.

Always a great game

I definitely needed this since I haven't been on the PC version as of late. Always a good time. Enjoyable.
Activate with Origin:
Download and install the Origin client on your PC
(https://www.origin.com/usa/en-us/store/download), then sign up and log in.
Locate your Origin key in your cdkeys.com confirmation email, and copy it to your clipboard by pressing "Ctrl+C".
Open the Origin client, click on the "My Account" section, and then the "Redeem Product Code" tab.
Enter your unique code that's displayed on the 'Orders' page of CDKeys.com and follow the prompts to activate.
Your new game is now activated and ready to download. Once downloaded it will be ready to play!
You can find additional support for the Origin client here: https://help.ea.com/en/origin/origin/
Special Price
€9.59
RRP
€47.99