The Last of Us Part I Deluxe Edition PC
Special Price
$48.79
RRP
$73.19
Code Delivered To You Digitally
Platform
Steam
Publisher
PlayStation Studios
Language
THIS EDITION INCLUDES
Last of Us Part 1
Last of Us Part 1 - Upgrade to Digital Deluxe Edition
ABOUT THE GAME
Experience the emotional storytelling and unforgettable characters in The Last of Us™, winner of over 200 Game of the Year awards.
In a ravaged civilization, where infected and hardened survivors run rampant, Joel, a weary protagonist, is hired to smuggle 14-year-old Ellie out of a military quarantine zone. However, what starts as a small job soon transforms into a brutal cross-country journey.
Includes the complete The Last of Us single-player story and celebrated prequel chapter, Left Behind, which explores the events that changed the lives of Ellie and her best friend Riley forever.
Unlock the following in-game items: Increased Crafting Speed Skill, Increased Healing Speed Skill, 9mm Reload Speed Increase Upgrade, Rifle Clip Capacity Increase Upgrade, Explosive Arrows Gameplay Modifier, Dither Punk Filter, Speedrun Mode and Six Weapon Skins: Black Gold 9mm Pistol, Silver Filigree 9mm Pistol, Rubber Tactical Shotgun, Sculpted Oak Shotgun, Arctic White Bow, Carbon Black Bow
What are the system requirements?
MINIMUM
OS

Windows 10

Processor

AMD Ryzen 5 1500X, Intel Core i7-4770K

Memory

16 GB RAM

Graphics

AMD Radeon RX 470 (4 GB), AMD Radeon RX 6500 XT (4 GB), NVIDIA GeForce GTX 970 (4 GB), NVIDIA GeForce 1050 Ti (4 GB)

Storage

100 GB available space
RECOMMENDED
OS

Windows 10

Processor

AMD Ryzen 5 3600X, Intel Core i7-8700

Memory

16 GB RAM

Graphics

AMD Radeon RX 5700 XT (8 GB), AMD Radeon RX 6600 XT (8 GB), NVIDIA GeForce RTX 2070 SUPER (8 GB), NVIDIA GeForce RTX 3060 (8 GB)

Storage

100 GB available space
Genre
Action, Adventure, Atmospheric, Exploration, Story Rich, Violent, Zombies, Gore
Platform
PC (WW)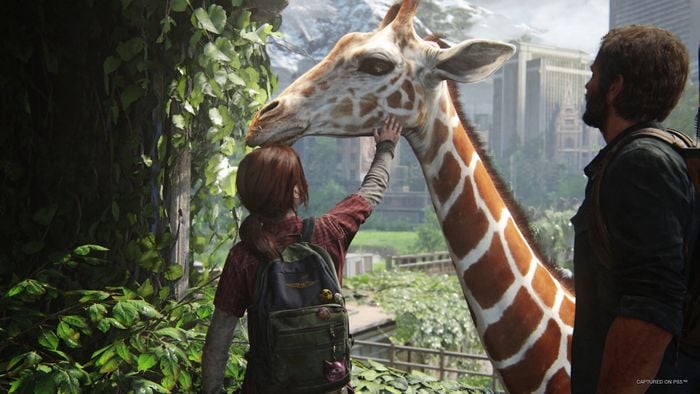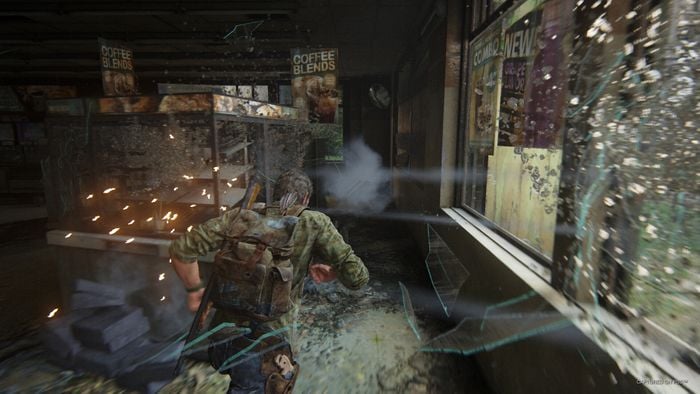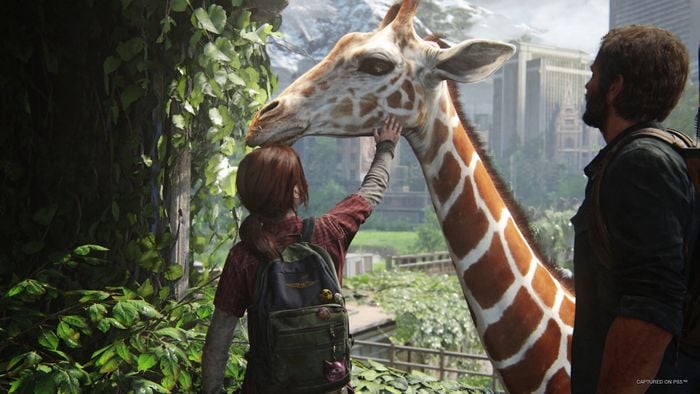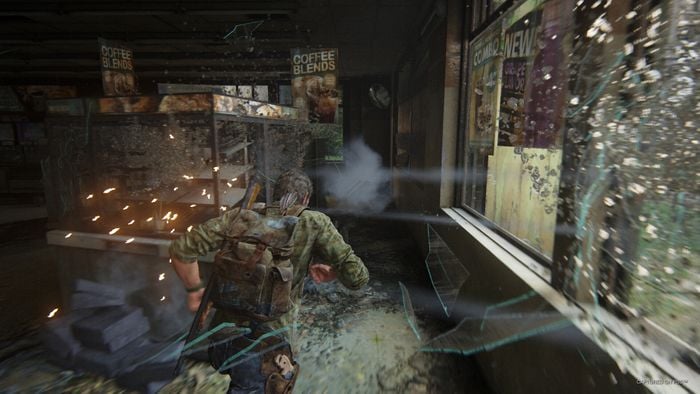 Good game

i like this good game the last of us

Even Better

Played this on PS3 when it was first released - was blown away

it just got better playing it all these years later!

The Pros

Story 5*
Gameplay 5*
Visuals 5*

Code sent instantly

You instantly get code and game works as expected

Game runs alright:
- Not had any crashes
- Does eat VRAM
- Cutscenes look great

Reviewed by

Laser Beam Sandwich

An engaging and heart-wrenching master piece

Naughty Dog is known and beloved as one of the greatest developers and story tellers in the industry. The Last of Us is a testament to the team's prowess, and this title stands in a league of its own as one of the most emotionally driven and interactive stories ever told

The Last Of Us Part 1

This game is masterpiece in every aspect BUT on pc is just a lazy port completely unoptimized even for a high end pc's
wait for Fix
My RiG:
CPU: i7 13700k
GPU: RTX 3080 10gb
RAM: 32GB DDR 5 6ghz Trident Z

The Pros

Great Storytelling Game great graphics

The Cons

Lazy Port, random crashes, eats up Vram and Ram, random frame dropping, unoptimized

AMAZING

This has to be one of the best games we have EVER had and to have it on PC... this is a blessing.

The Game Code worked

The code worked and everthing and i'm happy with it <3

Never got code

Idk if it just takes awhile for the code to be sent or if I got scammed or what. But I still have not gotten my code and it's been over a day so pretty cool

Reviewed by

MAGNÚS FINNUR

love this game very much

love this game very much

very satisfied!

ive been waiting for the game to come out on pc for the longest time and being able to get it on CDKeys for sale was blessing! the game itself though is great! always will be a fav game of mine!
Activate with Steam:


Download and install the Steam client on your PC.
Open the Steam client, login and locate the Games tab on the top menu. Click this and then select "Activate a Product on Steam…"

Enter your unique code that's displayed on the 'Orders' page of CDKeys.com and follow the prompts to activate.

Your game is now viewable in the "Library" tab and is available to download/install when you're ready.
You can find additional support for the Steam client here: https://help.steampowered.com/en/wizard/HelpWithSteam
Special Price
$48.79
RRP
$73.19