Sid Meier's Civilization VI 6 PC (EMEA)
This product can only be activated in the following regions: Europe (inc UK), Middle East, Africa
Special Price
$4.99
RRP
$61.49
Less than 3 games left at this price
Code Delivered To You Digitally
Platform
Steam
Delivery
Instant Delivery
Language
-88%

-88%

-93%
ABOUT THE GAME
Civilization VI offers new ways to engage with your world: cities now physically expand across the map, active research in technology and culture unlocks new potential, and competing leaders will pursue their own agendas based on their historical traits as you race for one of five ways to achieve victory in the game.
See the marvels of your empire spread across the map like never before. Each district, wonder, and improvement is built on its own hex, allowing you to customize your city to your heart's content.
From the Commercial Hub to the Spaceport, every district provides unique and powerful bonuses. Pick and choose which districts to build to fit your needs!
Build better than your opponents, place yourself strategically for your allies, and become the best civilization on Earth.
Boost your civilization's progress through history to unlock powerful bonuses before anyone else! To advance more quickly, use your units to actively explore, develop your environment, and discover new cultures.
Research isn't just limited to science. Explore the Civics tree to unlock powerful new governments and cultural policies
Cultivate the civilization that fits your playstyle, or switch it up every time you play!
As the game progresses, so do your diplomatic relationships. From primitive first interactions where conflict is a fact of life, to late game alliances and negotiations.
Carry influence with nearby city states to gain its diplomatic allegiance and earn game-changing city-state bonuses
Enlist spies to gather crucial intel on rival civilizations, steal precious resources, and even topple governments.
What are the system requirements?
Windows
OS

Windows 7x64 / Windows 8.1x64 / Windows 10x64

Processor

Intel Core i3 2.5 Ghz or AMD Phenom II 2.6 Ghz or greater

Memory

4 GB RAM

Graphics

1 GB & AMD 5570 or nVidia 450 or Intel Integrated Graphics 530

Storage

12 GB available space
macOS
OS

10.14.6 (Mojave)

Processor

Intel Core i5 2.7Ghz

Memory

6 GB RAM

Graphics

1 GB GPU Minimum - GeForce 775M | Radeon HD 6970 | Intel Iris Pro

Storage

15 GB available space
SteamOS + Linux
OS

Ubuntu 16.04 (64bit)

Processor

Intel Core i3 530 or AMD A8-3870

Memory

6 GB RAM

Graphics

1 GB VRAM Minimum - NVIDIA GeForce 650

Storage

15 GB available space
Genre
Multiplayer, Singleplayer, Strategy
Platform
PC (EMEA)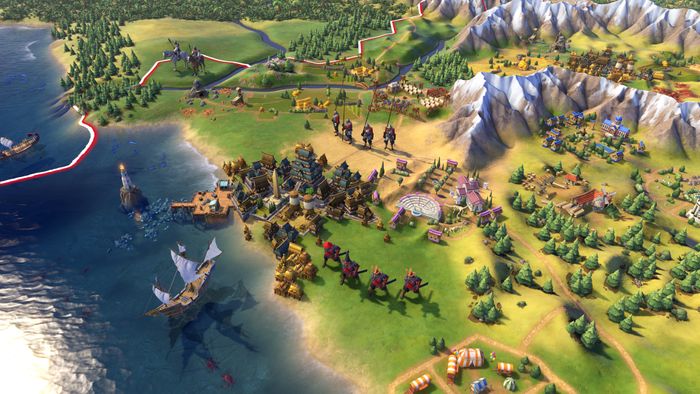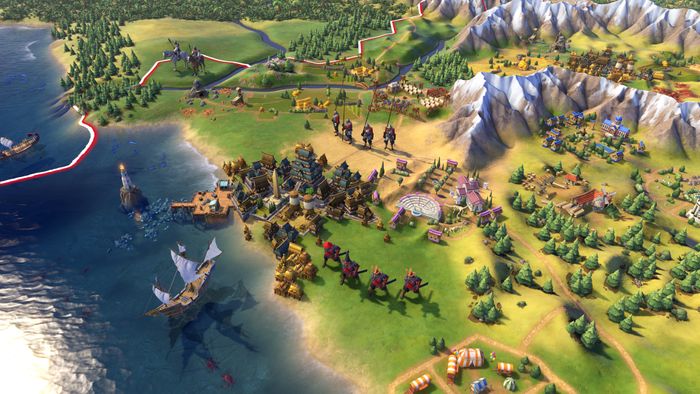 Civ 6

My all time favourite PC Game. 2000 hours played and still counting. Only the price model was expensive in the early days

Awesome Game

Purchased this game on sale. The product key was available immediately and worked with no issues at all. I have been playing this game nonstop since buying it!

Civilization 6

This game is one of the best if not the best game of all times. Its endless playability, lots of scenarios and game modes and tactics motivet for thousands of hours.

The Pros

tactical depth, replayability, lots of leaders

The Cons

price model, AI still could be improved

Must buy

I mean going from 121 euros to 17e for so much content gives you no excuses. Thank you CDKeys, have to keep reviewing just to support you because you make a lot easier and cheaper.

A Must Buy

For the price and the content you get - its an absolute must buy. CIV 6 is amazing and well worth your time.

The Pros

Value for money Content is deep and replayable Easy to get into

Amazing game

The game is very complex but can be learned in just a couple of hours. It took my friend a few games to learn how to properly play and now we can play together and have fun for hours. The game is very complex though, and even though you can learn it in a couple of hours, you need hundreds or thousands to master every element of the game.

Great Time Killer

A very fun and good game. Would highly recommend as a time killer, although it is easier to get addicted to. Just one more turn...

My favorite strategy game.

This is my favorite strategy game of all time and I have spent hours playing this game and I love it. It is very addicting and never gets old especially the godly soundtrack for the main menu. That soundtrack alone is worth the money lol.

The Pros

Music, gameplay, so replayable.

A must have!

This frontier pass is fantastic and Is a must have for anyone who loves the franchise. It also feels like it completely overhauls the game by adding in lots of new game modes, leaders and other things. I got this same feeling from the gathering storm pack and rise and fall pack as well. Even though it costs a fair bit of money I think that it's worth it.


The Pros

The leaders and game modes the best.

Great fun

Good game both offline and online. Worth buying with all the expansions for endless fun. Would highly recommend.
Activate with Steam:


Download and install the Steam client on your PC.
Open the Steam client, login and locate the Games tab on the top menu. Click this and then select "Activate a Product on Steam…"

Enter your unique code that's displayed on the 'Orders' page of CDKeys.com and follow the prompts to activate.

Your game is now viewable in the "Library" tab and is available to download/install when you're ready.
You can find additional support for the Steam client here: https://help.steampowered.com/en/wizard/HelpWithSteam
Special Price
$4.99
RRP
$61.49