Red Dead Redemption 2 - Special Edition PC
Special Price
£32.19
RRP
£74.99
Code Delivered To You Digitally
Platform
Rockstar Games Launcher
Developer
Rockstar Studios
Delivery
Instant Delivery
Language
Get your instant download with CDKeys.com
Red Dead Redemption 2: Special Edition PC includes:
Bank Robbery Mission & Gang Hideout

Dappled Black Thoroughbred

Talisman & Medallion Gameplay Bonuses
Gameplay Boosts, Cash Bonuses & Discounts
The Nuevo Paraiso Gunslinger Outfit
Free access to additional weapons
The top 3 reasons to play Red Dead Redemption 2: Special Edition PC
This is America: 1899. Rockstar Games, the developers behind GTA 5 and the original Red Dead Redemption, bring you their latest epic.
Red Dead Redemption 2 features a massive living, breathing, open-world, that's waiting for you to experience every one of its details and mysteries.
The Wild West era is ending and a new Modern Age is beginning. But for Arthur Morgan, the road ahead is just as wild... as lawmen, bounty hunters, and even former friends try to hunt him down.
About Red Dead Redemption 2: Special Edition PC
Just one more job, just one more big score, that's how it always begins… but you'll never expect where Red Dead Redemption 2 takes the story from there.
The massive open world of RDR2 is filled with quests, characters, animals, weapons, and secrets that will remain hidden even after hundreds of hours of gameplay.
As Arthur Morgan, member of the Van der Linde gang (and now a fugitive), your only choice is to flee to survive in Red Dead Redemption 2.
Red Dead Redemption 2 will take you on a journey deep into the heartland of America. It's up to you to decide how much of your old life gets left by the wayside, and how this journey will finally end.
Read more
What are the system requirements?
MINIMUM
OS

Windows 7 - Service Pack 1 (6.1.7601)

Processor

Intel Core i5-2500K / AMD FX-6300

Memory

8GB

Graphics

Nvidia GeForce GTX 770 2GB / AMD Radeon R9 280 3GB HDD

Storage

150GB
RECOMMENDED
OS

Windows 10 - April 2018 Update (v1803)

Processor

Intel Core i7-4770K / AMD Ryzen 5 1500X

Memory

12GB

Graphics

Nvidia GeForce GTX 1060 6GB / AMD Radeon RX 480 4GB

Storage

150GB
Genre
Action, Adventure, Multiplayer, Sandbox, Shooter, Gore
Platform
PC (WW)
Great

With its amazing open-world, well-written story and deep characters, Red Dead Redemption II is a roller-coaster full of emotions. Controls may feel a bit clunky at times, but still: this is a masterpiece.


The Cons

Horse controls abit weird to me

Red Dead Redemption 2

One of the best Rockstars games that they are done, only sad thing i miss that there ain't Mexico like Red Dead Redemption 1

The Pros

Graphics, Story, Gameplay

The Cons

ain't that big map what they promised to us

Immersive Play

If you're looking for a game to take your mind away from reality then this game is for you!
The immersive play, action and story is just sensational and will make you feel like you are back in the wild west. The Online multiplayer is also amazing a little tricky at first but when you and your buddies get shooting and looting there is no stopping you.

The Pros

Immersive play and very addictive

The Cons

Online play is a little tricky to use with others at first.

Awesome, and a very good price!!

AMAZING, at first i thought it was a scam due to how much it was. The normal price is around 55 pounds!.
I am really pleased that it actually gave me the code. I really recommend it. its 100% trust worthy.

The Cons

Be careful though it takes up. Roughly 120GB
have to be online to play storyline.

G.O.A.T

One of the best games i have ever played. Amazing story, amazing graphics, amazing mechanics. A masterpiece

The Pros

Everything, Graphics, story, mechanics, map, attention to the details.

good game

good game
'good gamegood gamegood gamegood gamegood gamegood gamegood gamegood gamegood gamegood gamegood game

Quick, Easy and Trustable

I was a bit nervous since I don't buy from third party sources when it comes to games but it actually worked! You guys should buy from this person, you save a lot of money too.

Amazing

Incredible game. Still going strong many years later. The side quests and storyline will keep you busy for many months

The Pros

The depth of story and gameplay.

Awesome

Honestly cant believe rockstar isnt putting as much effort in this title as in GTA. But that means not many cheaters/griefers online so that's a win.Game run buttery smooth, and looks like a "poor man's rtx game", really beautiful and cinematic piece.

The Pros

gameplay, graphics, characters, story, etc...

The Cons

download time, lack of online contents sometimes

great game with great story

this game is o ne of the top 15. It has great story and mechanics that pull the players into a semi fantasy game about outlaws trying to live in the wild west

The Cons

does not seem to accurate to real life
Activate on the Rockstar Games Launcher

Download and install the Rockstar Games Launcher, and then log in: https://socialclub.rockstargames.com/rockstar-games-launcher
Click the menu button in the top-right hand corner and select redeem code.
Enter your unique code that's displayed on the 'Order' page of CDKeys.com and follow the prompts to activate.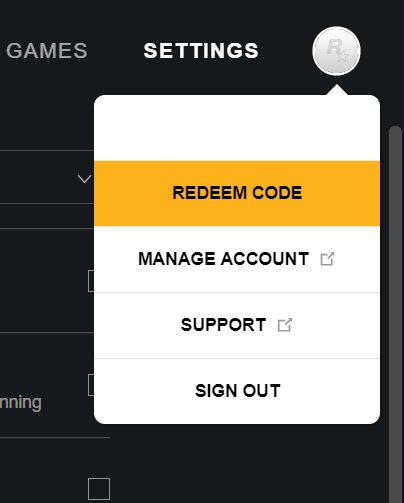 Special Price
£32.19
RRP
£74.99