God of War Ragnarök PS5 (US)
Special Price
$38.99
RRP
$86.09
Limited stock available at this price!
Code Delivered To You Digitally
Platform
PlayStation Network
Delivery
Instant Delivery
Language
-8%

-6%

-10%

-3%

-8%

-7%

-10%

-45%

-49%

-2%

-17%

-14%

-20%

-8%

-18%

-33%

-17%
Get your instant download with CDKeys.com
This product includes God of War Ragnarök
The top 3 reasons to play God of War Ragnarök
Embark on an epic and heartfelt journey as Kratos and Atreus struggle with holding on and letting go
Journey through dangerous and stunning landscapes while facing a wide variety of enemy creatures, monsters and Norse gods as Kratos and Atreus search for answers.
The Leviathan Axe, Blades of Chaos and Guardian Shield return alongside a host of new abilities for both Kratos and Atreus. Kratos' deadly Spartan skills will be tested like never before as he battles gods and monsters across Nine Realms to protect his family.
About God of War Ragnarök
From Santa Monica Studio comes the sequel to the critically acclaimed God of War (2018). Fimbulwinter is well underway. Kratos and Atreus must journey to each of the Nine Realms in search of answers as Asgardian forces prepare for a prophesied battle that will end the world. Along the way they will explore stunning, mythical landscapes, and face fearsome enemies in the form of Norse gods and monsters. The threat of Ragnarök grows ever closer. Kratos and Atreus must choose between their own safety and the safety of the realms.
A future, unwritten - Atreus seeks knowledge to help him understand the prophecy of "Loki" and establish his role in Ragnarök. Kratos must decide whether he will be chained by the fear of repeating his mistakes or break free of his past to be the father Atreus needs.
Read more
What are the system requirements?
OS

PS5

Subscription

PlayStation Plus subscription required for online multiplayer

Other

Internet Access
Genre
Action, Adventure, Atmospheric, Fantasy, Open World
Platform
PS5 (US)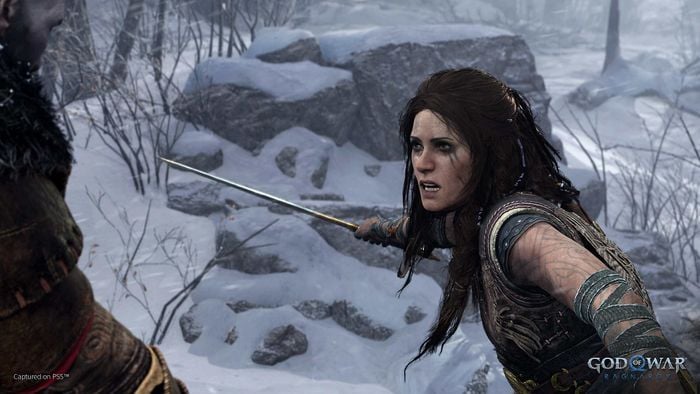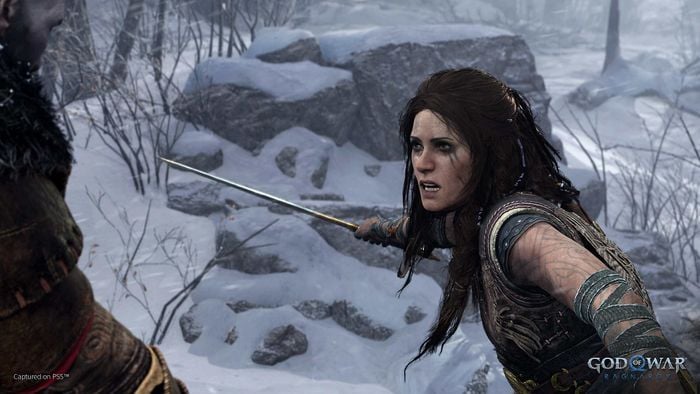 Worked perfectly!

I have been wanting to play this game since it got announced. Code was received quickly and worked perfectly.

The game installed and runs great on ps4!

The Pros

Low price
get both ps4 and ps5 versions

Great deal

Can't beat it, best deal on a great game

Working 100% price is crazy good

The price is so good key is working i hope it will work for others also .

The sale is good.

The game is redeemed as promised, with no hassle or trouble whatsoever. As a bonus, it even includes the PS4 version for those who are hurting financially during this economic recession to have a PS5. This is in spite of it being clearly labeled for the PS5.

The Pros

Amazing price, as always. As well as clean install.

Got it

I was skeptical about this working because I only ever buy ps plus codes from this website but as it turns out everything went good and the code worked

Easy fast and safe

Code was delivered instantly and worked
Amazing prices and safe as always

The Pros

Price saftey easy reliable

KEY INSTANTLY WORKED!

just wanted to let anyone skeptical know these are legit. received my key immediately.
also after looking into it cdkeys does refund without much hassle

The Pros

everything
cheap
instant
safe

Reviewed by

Diego Armando

Excelente

Juego perfecto que complementa la saga

The Pros

Gráficos
Jugabilidad
Historia

God of war ragnarok

best game out there right now

Great

Yes it works 100% and yes this is a digital copy, they will send you an email with the code and everything, best way is to download the app honestly, thank you!
Activate with Playstation


Web Browser
Load your web browser, follow this link (https://store.playstation.com/), and log into your PSN account
Click the smiley face icon in the top-right corner of the browser
From the drop-down menu, select "Redeem Codes"

Enter your unique code that's displayed on the 'Order' page of CDKeys.com and follow the prompts to activate.

Special Price
$38.99
RRP
$86.09