Special Price
$7.99
RRP
$18.99
Limited stock available at this price!
Code Delivered To You Digitally
Platform
Steam
Publisher
Paradox Interactive
Delivery
Instant Delivery
Language
Get your instant download with CDKeys.com
This product includes Stellaris: Utopia. Base game required.
The top 3 reasons to play Stellaris: Utopia
Enhance the grand strategy experience of Stellaris with the Utopia expansion.
Instantly unlock new tools to enhance your civilization's place in the stars.
New structures, new diplomacy options, and new ways for your people to find happiness are all contained in the Utopia expansion. More details below!
About Stellaris: Utopia
Only in space can you build Utopia.
The stars have called you for millennia and now you walk among them. A universe of possibilities is open to your species as it takes its first fitful steps into the great unknown. Here you can turn your back on the divisive politics of the home planet. Here you can build something new. Here you can unify your people and build that perfect society.
Utopia is the first major expansion for Stellaris, the critically acclaimed science fiction grand strategy game from Paradox Development Studio. As the title suggests, Utopia gives you new tools to develop your galactic empire and keep your people (or birdfolk or talking mushrooms) happy. Push your species further out into the galaxy with new bonuses for rapid exploration or stay closer to home before striking out against all who would challenge you.
Build wondrous structures in your systems including Dyson Spheres and ring worlds, bringing both prestige and major advantages to your race.
Build "tall" and establish space stations that will house more population, serving the role of planets in a small and confined empire.
Collect Unity points and adopt Traditions to unlock Ascension Perks that allow you to customize your empire in unique ways. Follow one of the three Ascension Paths and achieve Biological Mastery, give up your biological forms in a Synthetic Evolution, or unlock the full psionic potential of your species through Transcendance.
Influence primitive civilizations and make them adopt your ethics through the use of observation stations, preparing them for enlightenment or annexation.
Maximize the benefits of slavery by choosing specific roles for enthralled species. Have them serve other Pops as Domestic Servants, fight for your empire as Battle Thralls, or keep them as Livestock to feed your people.
Adopt unique civics and authorities for your government. Play as a Fanatic Purifier and shun all diplomacy, become a Hive Mind to avoid political strife or create a multi-species empire born of Syncretic Evolution.
Read more
What are the system requirements?
MINIMUM
OS

Windows® 7 SP1 64 Bit

Processor

Intel® iCore™ i3-530 or AMD® FX-6350

Memory

4 GB RAM

Graphics

Nvidia® GeForce™ GTX 460 or AMD® ATI Radeon™ HD 5870 (1GB VRAM), or AMD® Radeon™ RX Vega 11 or Intel® HD Graphics 4600

Storage

10 GB available space
RECOMMENDED
OS

Windows® 10 Home 64 Bit

Processor

Intel® iCore™ i5-3570K or AMD® Ryzen™

Memory

4 GB RAM

Graphics

Nvidia® GeForce™ GTX 560 Ti (1GB VRAM) or AMD® Radeon™ R7 370 (2 GB VRAM)

Storage

10 GB available space
Platform
PC (WW)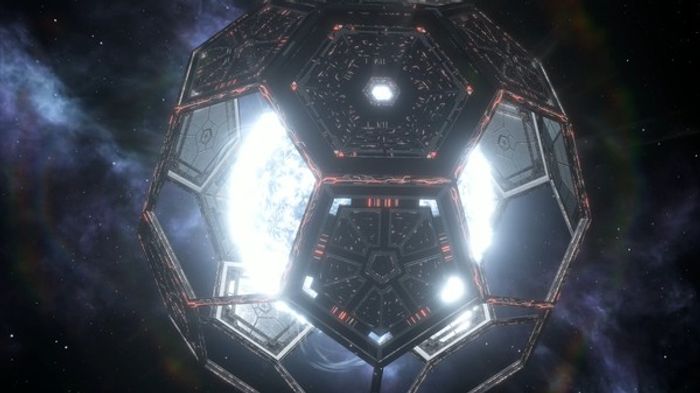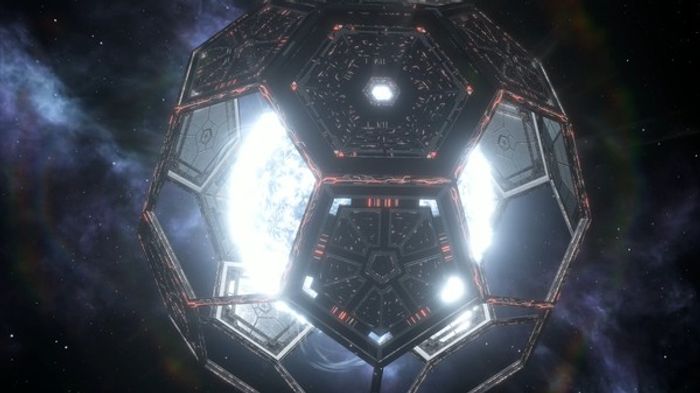 WORTH IT

literally half the price thats on steam, 100% recommend

Good Buy

One of the better DLC's you can buy for stellaris, though getting all of them is well worth it.

Best Expansion

Best DLC on Stellaris A MUST and also cheap, DO IT.

Utopia / Dystopia

Create a Utopian society... or create a perfect Dystopia ... IN SPACE! It's great fun having a barely functioning society that somehow ends up a power house - a bit like America... IN SPACE!
Activate with Steam:


Download and install the Steam client on your PC.
Open the Steam client, login and locate the Games tab on the top menu. Click this and then select "Activate a Product on Steam…"

Enter your unique code that's displayed on the 'Orders' page of CDKeys.com and follow the prompts to activate.

Your game is now viewable in the "Library" tab and is available to download/install when you're ready.
You can find additional support for the Steam client here: https://help.steampowered.com/en/wizard/HelpWithSteam
Special Price
$7.99
RRP
$18.99