theHunter: Call of the Wild - Weapon Pack 2 PC - DLC
Special Price
$1.09
RRP
$3.69
Limited stock available at this price!
Code Delivered To You Digitally
Platform
Steam
Publisher
Expansive Worlds
Delivery
Instant Delivery
Language
Get your instant download with CDKeys.com
This product includes theHunter: Call of the Wild - Weapon Pack 2 (Base game required)
The top 3 reasons to play theHunter: Call of the Wild - Weapon Pack 2
Each reserve is meticulously crafted to be as convincing as possible, letting you step into different regions of the world and traverse its rich biomes.
Create your own Hunting experience. With a wide range of options, stretching from rifles to bows, each with different types of ammunition and suited for differently sized animals.
It is up to you whether you decide to collaborate or compete, as there are several in-game challenges and frequent hunting events that you can all pursue.
About theHunter: Call of the Wild - Weapon Pack 2
A brand new shipment of weapons has just been delivered to our wardens, and they're excited to present an incredible combination of new world finesse and old-school reliability with the Grelck Drilling Gun, the Solokhin MN1890 and the Mangiafico 410 / 45 Colt Revolver.
Versatile and elegant, this three-barreled combination gun sports two side-by-side 16 gauge shotgun barrels atop a single rifle barrel chambered for the powerful 9.3x74R big game cartridge. If you're hunting waterfowl and happen to find a moose, or stalking red deer and stumble upon a goose, this gun has you covered.
A shotgun and rifle wrapped up in one, the Grelck Drilling Gun allows you to quickly swap between the 16 gauge barrels and the 9.3x74R to maximize your chances of downing the spotted animal. Utilize the 16 gauge birdshot, buckshot and slug to down small-to-medium sized animals, or switch over to either the Soft Point of Polymer Tip for the 9.3x74R to handle larger and more dangerous game.
Quickly dial in your shots from a distance with this premium, custom-made scope for the Grelck Drilling Gun. Weatherproof and built to withstand shot after shot of high-powered cartridges and shells, this scope covers has you covered for most hunting situations.
The Grelck Drilling Gun comes in three different different color variations: Classic, Select and Carbon Fiber
The Solokhin MN1890 is a combat-tested rifle that has left its mark on the pages of history books across the world. Tested in harsh environments, weathered by over a century of use, and a great hunting companion to this day, the Solokhin MN1890 is bolt-action reliability perfected. Capable of hitting targets at vast ranges, with a well-deserved notoriety for deadly penetration, this is a rifle to swear by.
The Solokhin MN1890 is renowned for its reliability in any situation, offering a powerful weapon designed to take on medium-sized targets from an impressive distance. With a maximum range of about 550m and a 5-shot magazine capacity, the medium recoil is offset by the high target penetration. Combine with the Ascent, Hyperion, or Argus rifle scope, and you will be a hunter to be reckoned with.
The Solokhin MN1890 comes in three different different color variations: Assembly Line, Frontline, and Defense Line
This sleek, modern revolver is the ideal companion for hunters looking for versatility at short distances. Load with .410 shotshells for hunting small game and waterfowl or with .45 Long Colt for species such as roe deer and springbok. A small handgun for all small game.
The .45 Cold hard-cast bullet is both powerful and accurate, making it especially suitable for small to medium-sized game at close range. The .410 gauge shell, on the other hand, is advantageous for rapid short-range shooting, aimed at small, fast-moving targets such as rabbits and ducks. With its flexibility and small size, the Mangiafico 410 / 45 Colt Revolver offers the huntings variety of our bows at a fraction of the cost.
The Mangiafico 410 / 45 Colt Revolver comes in three different different color variations: Polished Steel, Muertos and Flat Black.
Read more
What are the system requirements?
MINIMUM
OS

64bit OS - Windows 7

Processor

Intel i3-4170

Memory

4 GB RAM

Graphics

NVIDIA GTX 660 / ATI HD7870 - 1GB VRAM

Storage

60 GB available space
RECOMMENDED
OS

64bit OS - Windows 10

Processor

Intel i7 quad-core

Memory

8 GB RAM

Graphics

NVidia GTX 760 / R9 270x - 4GB VRAM

Storage

60 GB available space
Genre
Adventure, Simulation, Sports
Platform
PC (WW)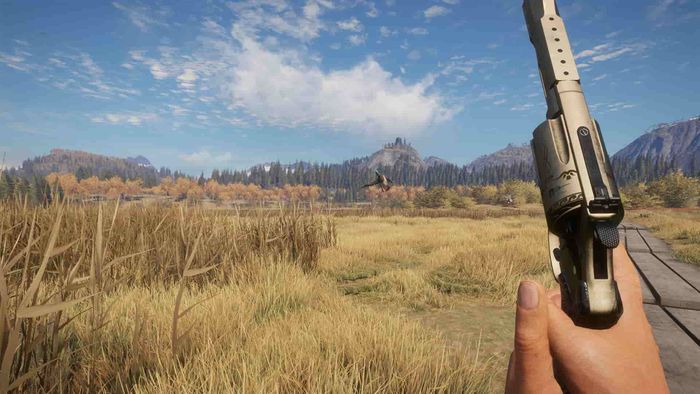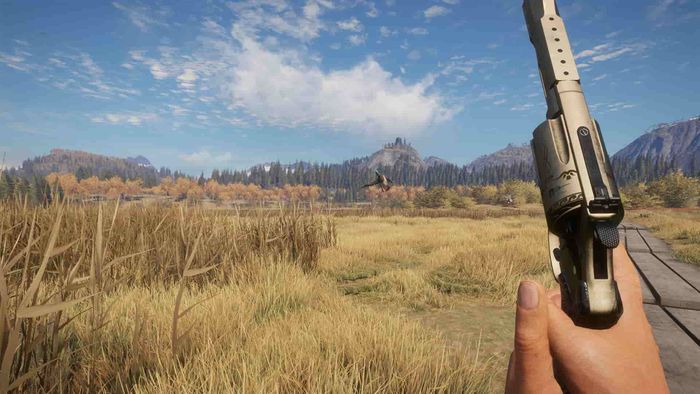 Activate with Steam:


Download and install the Steam client on your PC.
Open the Steam client, login and locate the Games tab on the top menu. Click this and then select "Activate a Product on Steam…"

Enter your unique code that's displayed on the 'Orders' page of CDKeys.com and follow the prompts to activate.

Your game is now viewable in the "Library" tab and is available to download/install when you're ready.
You can find additional support for the Steam client here: https://help.steampowered.com/en/wizard/HelpWithSteam
Special Price
$1.09
RRP
$3.69