Special Price
$31.09
RRP
$63.49
Limited stock available at this price!
Code Delivered To You Digitally
Platform
Steam
Publisher
PlayStation Studios
Delivery
Instant Delivery
Language
-85%

-89%

-84%

-61%

-93%

-74%

-93%

-57%

-8%

-75%

-41%

-76%

-61%

-68%

-36%

-50%

-55%

-85%

-14%

-72%

-46%

-45%

-50%
About The Last of Us Part I
Experience the emotional storytelling and unforgettable characters in The Last of Us™, winner of over 200 Game of the Year awards.
In a ravaged civilization, where infected and hardened survivors run rampant, Joel, a weary protagonist, is hired to smuggle 14-year-old Ellie out of a military quarantine zone. However, what starts as a small job soon transforms into a brutal cross-country journey.
Includes the complete The Last of Us single-player story and celebrated prequel chapter, Left Behind, which explores the events that changed the lives of Ellie and her best friend Riley forever.
What are the system requirements?
MINIMUM
OS

Windows 10

Processor

AMD Ryzen 5 1500X, Intel Core i7-4770K

Memory

16 GB RAM

Graphics

AMD Radeon RX 470 (4 GB), AMD Radeon RX 6500 XT (4 GB), NVIDIA GeForce GTX 970 (4 GB), NVIDIA GeForce 1050 Ti (4 GB)

Storage

100 GB available space
RECOMMENDED
OS

Windows 10

Processor

AMD Ryzen 5 3600X, Intel Core i7-8700

Memory

16 GB RAM

Graphics

AMD Radeon RX 5700 XT (8 GB), AMD Radeon RX 6600 XT (8 GB), NVIDIA GeForce RTX 2070 SUPER (8 GB), NVIDIA GeForce RTX 3060 (8 GB)

Storage

100 GB available space
Genre
Action, Adventure, Atmospheric, Exploration, Story Rich, Violent, Zombies, Gore
Platform
PC (WW)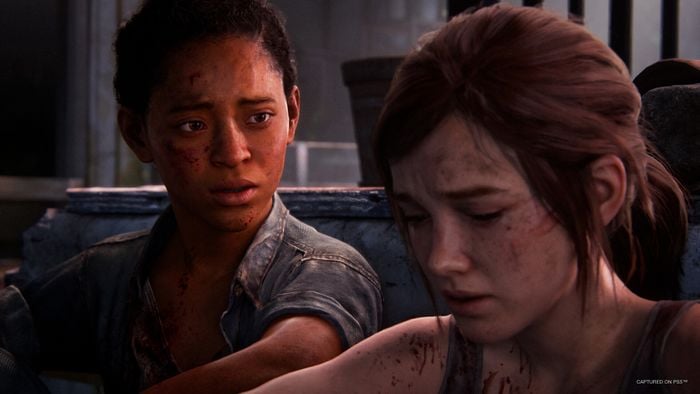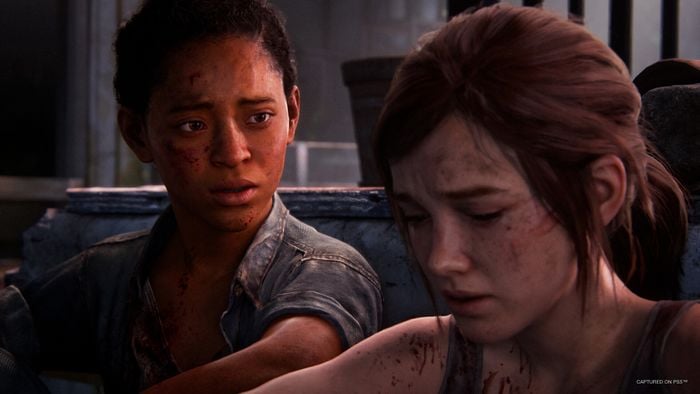 awesome

a very good immersive campaign game loved it and very surprised how old the game is

An absolute masterpiece

I first played this game when I was a kid, before it was remastered and played it again the second it came out on steam. My inner child was brought out lol.

The Pros

The best story one could ever experience in a story game

The Cons

The poor optimisation (might be fixed now)

THE BEST GAME ON THE WHOLE WORLD

The Last of Us is Definitly THE BEST GAME ever, the only games that can fight with TLOU is Red Dead Redemption 2 and Final Fantasy VII, if we are talking about story.

First Timer playing this gem

Omg what did I miss all those years. Never had a Playstation so I was really eager to finally play this and although there were some techn. difficulties in the beginning it was still fine for me. What a masterpiece

great game

always been a good game so far

A story you wont forget

An engaging story that will leave you speechless.
That is all you should expect.
Gameplay-wise the game is solid but maybe a little repetitive.
However, the progress in the story makes all the sections of the game so much more meaningful.

The Pros

Story
Solid gameplay
Graphics

AAA

cheap and masterpiece , A great DEAL

Not bad

after the patches the game is playble and runs ok enough,the story is decent but a bit overrated,gameplay is decent but nothing speacial ,overall a nice single player game wihout much of replayability value sadly but a solid choice .

The Pros

looks decent,and is overall enjoyable.

The Cons

can be cpu bound even on decent cpus and higher resolution

Masterpiece

Although you may need a decent pc to run it it doesn't take away from the absolute masterpiece the game is, loved every minute of it, 10/10 would recommend.

Good game still buggy

Fun to play but still has issues .
Activate with Steam:


Download and install the Steam client on your PC.
Open the Steam client, login and locate the Games tab on the top menu. Click this and then select "Activate a Product on Steam…"

Enter your unique code that's displayed on the 'Orders' page of CDKeys.com and follow the prompts to activate.

Your game is now viewable in the "Library" tab and is available to download/install when you're ready.
You can find additional support for the Steam client here: https://help.steampowered.com/en/wizard/HelpWithSteam
Special Price
$31.09
RRP
$63.49