Special Price
$3.49
RRP
$25.39
Limited stock available at this price!
Code Delivered To You Digitally
Platform
Steam
Developer
Mouldy Toof Studios
Publisher
Team17 Digital Ltd
Delivery
Instant Delivery
Language
ABOUT THIS GAME
The ultimate open-world prison game!
Risk everything to escape the most dangerous prisons in the world.
Explore the largest prisons, where you will find a great diversity of plants, roofs, ventilation ducts and underground tunnels.
It complies with the rules of the prison: go to the list pass, work and follow strict routines;
All while doing a secret plan to get freedom!
Your pranks for trying to escape will take you from the icy Fort Tundra to the final border through a train that runs through the desert at full speed!
Create your own prisoner!
It's time for your prisoner to really do yours.
Choose from a variety of personalization objects to create an exclusive character for you.
Having an elegant image while directing your escape plan is important.
Gather your team!
Gather up to 3 friends to form the ultimate escape team and brainstorm the best plans!
Be it online or at home, get ready for your stealthy adventures.
If you work together, you will be able to come up with even more elaborate and daring plans.
Do you like to compete?
Immerse yourself in the counter mode and prove that you have the skills necessary to escape from any prison before your friends.
If all else fails, you can always resolve your differences in the prison yard with a good fight!
Configure your escape!
Being in prison forces you to be creative and to work with the limited tools at your disposal.
You will have to combine everyday objects such as soap and socks to create new weapons and tools that will help you achieve your goal.
Steal forks from the cafeteria to chop a tunnel in your room and create a poster with magazines and electrical tape to hide the evidence.
Soon you will learn that the insulating tape solves (almost) everything!
Get ready to fight!
The Escapists 2 includes a new combat system that makes prison fights more interesting and interactive.
You will have to block and join chained attacks while dealing blows to your fixed targets to gain advantage in the fight.
Make sure you stop by the gym first to strengthen those muscles!
New ways to escape!
The more dangerous the prisons are, the more creative you should be in your escape plans.
There are tons of options to carry out almost any type of leak.
Try mixing medicines to make a concoction and fake your own death, and let the morgue do the rest of the work!
Build your own bag!
With the Prison Map Editor update you can build a prison worthy of imprisoning the toughest prisoners!
It includes all the halls, fences and watchdogs you need to build a prison in which the only limit is your imagination, and you will not need insulation tape!
Choose the prison plan and start building in Custom Prison, in the main menu.
Once finished, show it to the world in the Steam Workshop, where you can subscribe and download the trainings of other architects.
All custom maps can be played either individually or multiplayer, online or locally!
Features
· 11 prisons
· Up to 4 players in multiplayer cooperative mode and against
· Multiplayer at any time, online or split screen
· More than 300 customizations
· Prisons of various plants
SYSTEM REQUIREMENTS
MINIMUM:
OS:

Windows 7 / 8.1 / 10 (32-bit versions)

Processor:

Intel Core Duo E6600 @ 2.4GHz

Memory:

2 GB of RAM

Graphics:

Intel 4400, GeForce GT 8800, AMD Radeon HD 4650

DirectX:

Version 11

Storage:

4 GB of available space

Sound card

:

Windows Compatible Sound card
RECOMMENDED:
OS:

Windows 7 / 8.1 / 10 (64-bit versions)

Processor:

[email protected], AMD FX 6300 3.5GHz

Memory:

4 GB of RAM

Graphics:

GeForce GTX 750, AMD R7 370

DirectX:

Version 11

Storage:

4 GB of available space

Sound card

:

Windows Compatible Sound card
Mac OS X
MINIMUM:
SO:

OSX 10.10 Yosemite

Processor:

Intel Core i5 @ 2.7Ghz

Memory:

2 GB of RAM

Graphics:

Nvidia GT 640M, AMD Radeon HD 5750, Intel HD Graphics 6100

Storage:

4 GB of available space
SteamOS + Linux
MINIMUM:
SO:

Ubuntu 14.04, Mint 18.2

Processor:

Intel Core i5 @ 3.3Ghz

Memory:

4 GB of RAM

Graphics:

Nvidia GTS 8800, AMD Radeon HD 4650, Intel HD Graphics 6100

Storage:

4 GB of available space
Platform
PC (WW)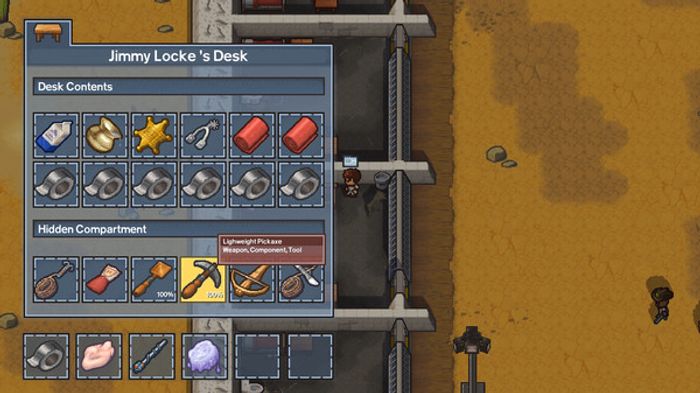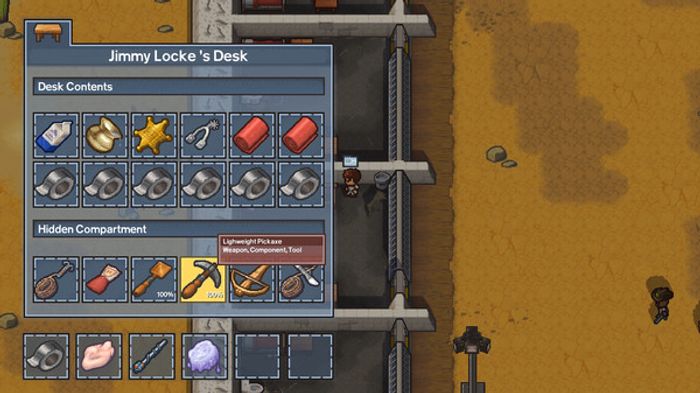 Zecmikar

Very good game, thank you that you are selling for that price.

The Pros

Fun to play with friends even more

Zecmikar

Very good game, thank you that you are selling for that price.

The Pros

Fun to play with friends even more

Play with a friend

Really recommend with a friend

The Pros

The multiplayer works really well

Great game!

I love the art style of this game, huge improvement from the first game and the multiplayer features work really well with friends across the globe. I enjoy the custom prisons in the game.

The Pros

multiplayer features work well, little to no lag

Like that tv show

A good game to kill time off, figuring out what to do and how to plan your escape is idk amazing. takes a few goes sometimes to relies what to do and where you went wrong, took me and my mate a few hours to do 1 level soooo.... 80/100

The Cons

you could spend a few hours trying to figure out the harder maps.

Great to play with friends in COOP.

Code came in about 5 minutes, activated and downloaded in about another 5 minutes. No issues with the key and the game is fun to play with friends.

good game <3

It can be slightly repetative but still a really fun game with lots to do within each level.
The different prisons definitely have a big spike in difficulty and make you think differently about each scenario

Good game

Got my code instantly like always with cdkey's and also I got the glorious regime prison for free, great game, would recommend

The Pros

Easy to learn, lots to do.

Great

The Escapists 2 by Team17 is an indie that I highly recommend. I tried it in its day and I really liked it and now I can get the most out of it. If you already played the escapists 1 then the sequel simply increases everything, better music, better graphics, better controls, better prisons. As well as implementing new mechanics, systems and very innovative exhausts. But if you've never played the escapists don't worry, you can start with this one, you don't need to have previous knowledge because the tutorials explain very very well how everything works. It does not have a story, but it has cinematics at the beginning and end of each prison that have a quite remarkable sense of humor. The controls are complex at the beginning but with time you get used to it, you can also play with a controller. As I mentioned, the sound section is very polished, the graphics are a pixel art similar to 32-bit games and they are very attractive to the eye. It has both local multiplayer on split screen and online so you can play with your non-existent friends. The negative of the title would be how repetitive that it can come back quickly, it has to catch you very quickly or beforehand you must like this type of title because you will probably get bored and leave it. It also has its time trial mode for speedrun lovers, and well, one of my favorite games but I understand why to some it just seems like one more of the lot. I want to buy the dlcs because they are worth it. If you haven't tried it you should at least give it a try, you might like it. My rating is 10 alien over 1 monkey

The Pros

It has many levels that you can play using your keyboard and mouse (which are not included)

Great but gets boring

Fun at first but it gets more boring the more you play it. There's a lot of content but it just hold up after a few dozen hours.

The Pros

Fun (even more with friends)
Activate with Steam:


Download and install the Steam client on your PC.
Open the Steam client, login and locate the Games tab on the top menu. Click this and then select "Activate a Product on Steam…"

Enter your unique code that's displayed on the 'Orders' page of CDKeys.com and follow the prompts to activate.

Your game is now viewable in the "Library" tab and is available to download/install when you're ready.
You can find additional support for the Steam client here: https://help.steampowered.com/en/wizard/HelpWithSteam
Special Price
$3.49
RRP
$25.39