Special Price
$54.59
RRP
$73.19
Limited stock available at this price!
Code Delivered To You Digitally
Platform
Steam
Developer
Bethesda Game Studios
Release Date
06 Sept 2023
Publisher
Bethesda Softworks
Delivery
Instant Delivery
Language
THIS EDITION INCLUDES
ABOUT THE GAME
Starfield is the first new universe in over 25 years from Bethesda Game Studios, the award-winning creators of The Elder Scrolls V: Skyrim and Fallout 4. In this next generation role-playing game set amongst the stars, create any character you want and explore with unparalleled freedom as you embark on an epic journey to answer humanity's greatest mystery.

In the year 2330, humanity has ventured beyond our solar system, settling new planets, and living as a spacefaring people. You will join Constellation – the last group of space explorers seeking rare artifacts throughout the galaxy – and navigate the vast expanse of space in Bethesda Game Studios' biggest and most ambitious game.
Tell Your story
In Starfield the most important story is the one you tell with your character. Start your journey by customizing your appearance and deciding your Background and Traits. Will you be an experienced explorer, a charming diplomat, a stealthy cyber runner, or something else entirely? The choice is yours. Decide who you will be and what you will become.
Explore Outer Space
Venture through the stars and explore more than 1000 planets. Navigate bustling cities, explore dangerous bases, and traverse wild landscapes. Meet and recruit a memorable cast of characters, join in the adventures of various factions, and embark on quests across the Settled Systems. A new story or experience is always waiting to be discovered.
Captain the Ship Of Your Dreams
Pilot and command the ship of your dreams. Personalize the look of your ship, modify critical systems including weapons and shields, and assign crew members to provide unique bonuses. In deep space you will engage in high-stakes dogfights, encounter random missions, dock at star stations, and even board and commandeer enemy ships to add to your collection.
Discover, Collect, Build
Explore planets and discover the fauna, flora, and resources needed to craft everything from medicine and food to equipment and weapons. Build outposts and hire a crew to passively extract materials and establish cargo links to transfer resources between them. Invest these raw materials into research projects to unlock unique crafting recipes.
Lock and Load
Space can be a dangerous place. A refined combat system gives you the tools to deal with any situation. Whether you prefer long-range rifles, laser weapons, or demolitions, each weapon type can be modified to complement your playstyle. Zero G environments add a chaotic spectacle to combat, while boost packs give players freedom to maneuver like never before.
What are the system requirements?
MINIMUM
OS

Windows 10 version 22H2 (10.0.19045)

Processor

AMD Ryzen 5 2600X, Intel Core i7-6800K

Memory

16 GB RAM

Graphics

AMD Radeon RX 5700, NVIDIA GeForce 1070 Ti

Storage

125 GB available space
RECOMMENDED
OS

Windows 10/11 with updates

Processor

AMD Ryzen 5 3600X, Intel i5-10600K

Memory

16 GB RAM

Graphics

AMD Radeon RX 6800 XT, NVIDIA GeForce RTX 2080

Storage

125 GB available space
Genre
Action, Action RPG, Adventure, Atmospheric, FPS, Open World, RPG, Sci-fi, Shooter, Singleplayer, Space, Story Rich
Platform
PC (WW)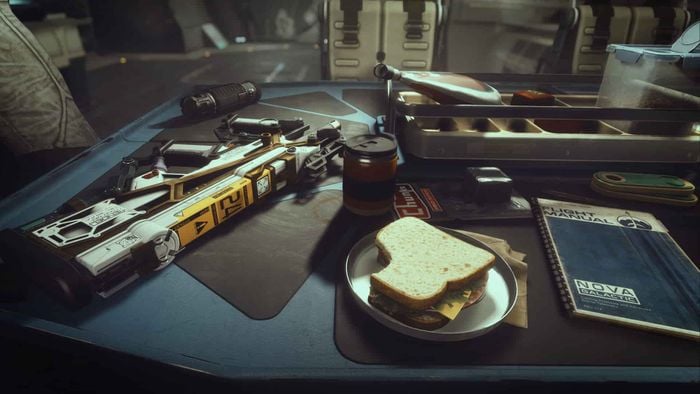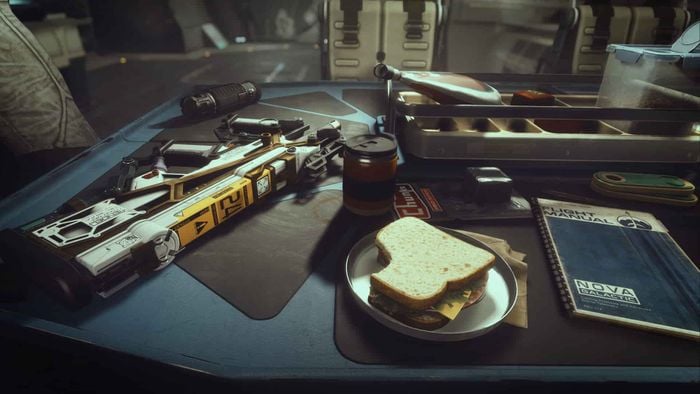 Starfield

CHEAPER THAN STEAM, CODE RECEIVED SHORTLY AFTER PURCHASE

Cheaper than steam, code received shortly after purchase.

Got my code shortly after purchase so will be able to preload in time for early access launch, way cheaper than steam too

So good !

Best Game i have waiting for :)

Starfield

This game will be the first masterpiece since RDR2

The Pros

Space, Sci-Fi, Massive Worlds, Tons of Content

Amazing

Best game since Fallout3 or Skyrim or New Vegas.

AMAZING GAME!

I got the Steam code for a huge discount and cant wait to be able to play it early... Code was delivered to me instantly. This is by far the best CD key site online Period! Buy It!

The Cons

no negatives paid a great price.

Recommended

Not everyone's cup of tea. It's a Sci-fi RPG. Sure. You can rush through. But you'll be disappointed.

Starfield is an experience where you as the Player, SHOULD explore as much as possible. Got 6 side quests? Absolutely go explore other planets and see what you find.

So. Take your time. And enjoy what Starfield has to offer. In return you'll get your moneys worth

Love that game

I cant wait anymore, Starfield will be my new hobby :)

I have high hopes for this title

I truly hope Bethesda delivers a stunning game.

Starfield Pre-Order Digital Deluxe

23 Aug have got my codes (game & pre-order recognition), registered with Steam.

I have used CDKEYS for, well years now, at least 6 or 7, never had an issue, bought about 100 games from them now, saved about 3000 Euro, could not ask for a better service.
Activate with Steam:


Download and install the Steam client on your PC.
Open the Steam client, login and locate the Games tab on the top menu. Click this and then select "Activate a Product on Steam…"

Enter your unique code that's displayed on the 'Orders' page of CDKeys.com and follow the prompts to activate.

Your game is now viewable in the "Library" tab and is available to download/install when you're ready.
You can find additional support for the Steam client here: https://help.steampowered.com/en/wizard/HelpWithSteam
Special Price
$54.59
RRP
$73.19