Total War: Warhammer 2 PC (EU & UK)
Special Price
$12.69
RRP
$50.79
Limited stock available at this price!
Code Delivered To You Digitally
Platform
Steam
Developer
Creative Assembly
Release Date
28 Sept 2017
Delivery
Instant Delivery
Language
Get your instant download of Total War: Warhammer 2 on PC with CDKeys.com
The top 3 reasons to play Total War: Warhammer 2
You're in charge! Wage war how you want in Total War: Warhammer 2. Save the world, or destroy it? It's up to you!
Total War: Warhammer 2 is part real-time tactical battles, and part turn-based campaign.
Because of its endless replayability, hundreds of hours of engrossing gameplay await you in Total War: Warhammer 2. Put your skills to the test against players around the world in multiplayer mode.
What to know before buying Total War: Warhammer 2
What's included with Total War: Warhammer 2?
Total War: Warhammer 2 base game for PC
Is there any region lock for Total War: Warhammer 2?
Yes; this product is only available in Europe.
How will I receive my instant download for Total War: Warhammer 2?
After payment has been approved, your game key will be included in your order confirmation email. You can access your key by following a link in the email. Next, you can activate your key by following the steps below.
How do I activate the key for Total War: Warhammer 2?
Activate with Steam:
Download and install the Steam client on your PC. (

https://store.steampowered.com/about/

), then sign up and log in.

Locate the Steam key in your CDKeys.com confirmation email, and copy it to your clipboard.
Open the Steam client and locate the "+ ADD A GAME..." button on the bottom left of the window. Click this and choose the "Activate a Product on Steam…" option.
Paste the key from your clipboard in the "Product Code" section when asked, and follow the rest of the prompts to add the game to your library.
Your game is now viewable in the "Library" tab, and is available to download/install when you're ready!
You can find additional support for the Steam client here: https://help.steampowered.com/en/wizard/HelpWithSteam
Total War: Warhammer 2 details
Conquest isn't just about violence in Total War: Warhammer 2. You'll need to engage in diplomacy and statecraft, manage exploration colonies, and recruit new armies.
In Warhammer 2 you'll experience epic, real-time battles with troops numbering in the thousands. Both magic and the might of ferocious monsters and dragons are yours to control.
Choose to play as one of 8 different Lords from 4 legendary races; then experience unique tactics, soldiers, locations, and stories with each different race.
Play online against warlords around the world, or team up in multiplayer co-op mode. Two Legendary Lords are better than one!
Want to get a free key to play Total War: Warhammer 2?
Our team regularly selects the best game reviews and rewards that user with a free key. Share your feedback in the review tab for a chance to win!
What are the system requirements for Total War: Warhammer 2?
MINIMUM for Total War: Warhammer 2
OS

Windows 7 64Bit

Processor

Intel® Core™ 2 Duo 3.0Ghz

Memory

5 GB RAM

Graphics

NVIDIA GTX 460 1GB | AMD Radeon HD 5770 1GB | Intel HD4000 @720p

DirectX

Version 11

Storage

60 GB available space
RECOMMENDED for Total War: Warhammer 2
OS

Windows 7 / 8 (8.1)/ 10 64Bit

Processor

Intel® Core™ i5-4570 3.20GHz

Memory

8 GB RAM

Graphics

NVIDIA GeForce GTX 770 4GB | AMD Radeon R9 290X 4GB @1080p

DirectX

Version 11

Storage

60 GB available space
Genre
Action, Fantasy, Multiplayer, Singleplayer, Strategy
Platform
PC (EU)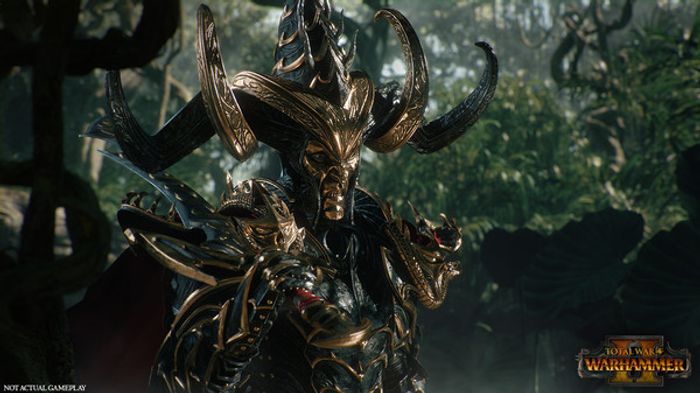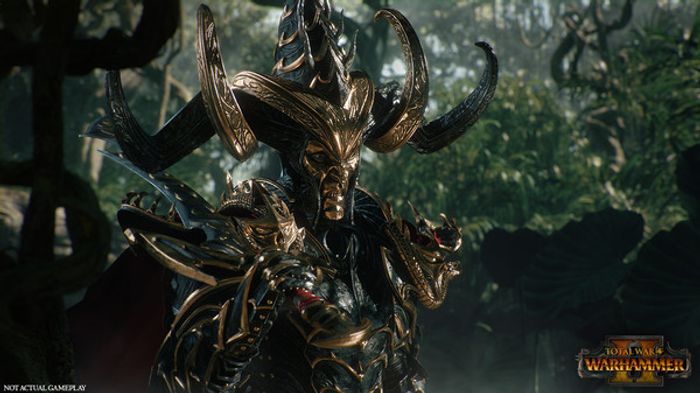 Reviewed by

HellsLastWish

Pure Joy when playing

Great game, great graphics.

This game definitely has to be one of the best in the in the total war franchise. If you're into fantasy and/or strategy games, this one is for you. Like slaughtering your enemy's with artillery bombardment, while causing as much friendly fire as possible, the scaven have got you covered. What about absolutely decimating the battlefield with dragon fire, the games got that as well.

Most of the DLC's for this game are great, but they also hand out some fantastic free DLC's for you as well, so you really can't go wrong.

The Pros

Everything
- A couple of the DLC's

The Cons

Nothing springs to mind.
This is a biased review

Just buy it

Great game, you can't go wrong with total war warhammer 2 and (most) of its DLCs... Fantasy battles, I mean, who doesn't like to slaughter tons of goblins every now and then.

Reviewed by

IPLAYGAMESFORLIFE

Good but as it's own by GW there not so many mods as other total war games

it's a good game but like i like mods for games like because of the ip people can't make a lord of the rings mod or a game of thrones i mean for warhammer it be good because of this type of game

The Pros

fun
enjoy
lot to do
good dlc

The Cons

just how limited to mods you can do

awesome scale

great game but the amount DLC you have to pay for means a bit of the game is locked of in a sense. but definitely worth a go.

The Pros

universe, combat and the structure of the world.

One of the best on his genre

Total War is one of the most followed and beloved franchise for all Strategy fans. With this new twist, set in Warhammer world, Creative Assembly did it again, including fantasy to a more historic focussed franchise. I think all strategy and Warhammer fans are delighted with this new collection. Enjoy it!

Great strategy game.

Great game, even better with mods.
The only downside is that you have to buy a lot of DLCs if you want all lords and factions unlocked.

The Pros

Gameplay
Units
Town building

Total War Warhammer

I have played over 200 hours of this game and I have not once hated playing it. Theres so much to do and every faction has its own campaign so its always a new experience playing with a new faction and even with the DLC factions i love playing them because the sometimes have very long campaigns.

Great and Solid Game

If your looking for a cheap price for a awesome game cdkeys offers the great price for warhammer total war 2

The Cons

The difficulty of the game at times

Poggers

V good game would recommend to anybody who likes the total war series in general and had a alround good experience playing the game

Overall good game, Can't fault it!

Good game, especially if you are a Warhammer fan.
Activate with Steam:


Download and install the Steam client on your PC.
Open the Steam client, login and locate the Games tab on the top menu. Click this and then select "Activate a Product on Steam…"

Enter your unique code that's displayed on the 'Orders' page of CDKeys.com and follow the prompts to activate.

Your game is now viewable in the "Library" tab and is available to download/install when you're ready.
You can find additional support for the Steam client here: https://help.steampowered.com/en/wizard/HelpWithSteam
Special Price
$12.69
RRP
$50.79