Tom Clancys Rainbow Six Siege Gold Edition PC (EU & UK)
Code Delivered To You Digitally
Platform
uPlay
Developer
Ubisoft Montreal
Language
Gold Edition includes:
Tom Clancy's Rainbow Six Siege game
Season Pass
KEY FEATURES
COUNTER TERRORIST UNITS
Counter terrorist operatives are trained to handle extreme situations, such as hostage rescue, with surgical precision. As "short range" specialists, their training is concentrated on indoor environments. Operating in tight formations, they are experts of close quarter combat, demolition, and coordinated assaults. Rainbow Six Siege will include operators coming from five of the most worldwide renowned CTU: the British SAS, the American SWAT, the French GIGN, the German GSG9 and the Russian SPETSNAZ.
THE SIEGE GAMEPLAY
For the first time in Rainbow Six, players will engage in sieges, a brand-new style of assault. Enemies now have the means to transform their environments into strongholds: they can trap, fortify, and create defensive systems to prevent breach by Rainbow teams.To face this challenge, players have a level of freedom unrivaled by any previous Rainbow Six game. Combining tactical maps, observation drones, and a new rappel system, Rainbow teams have more options than ever before to plan, attack, and diffuse these situations.
PROCEDURAL DESTRUCTION
Destruction is at the heart of the siege gameplay. Players now have the unprecedented ability to destroy environments. Walls can be shattered, opening new lines of fire, and ceiling and floors can be breached, creating new access points. Everything in the environment reacts realistically, dynamically, and uniquely based on the size and caliber of bullets you are using or the amount of explosives you have set. In Rainbow Six Siege, destruction is meaningful and mastering it is often the key to victory.
Genre
Action, Action RPG, Adventure
Platform
PC (WW)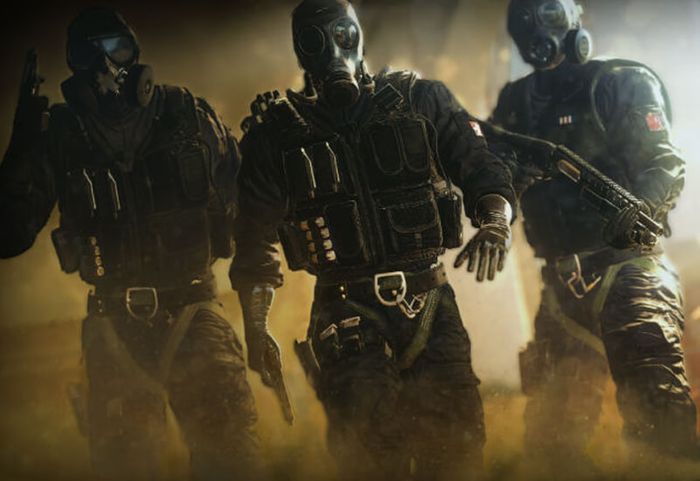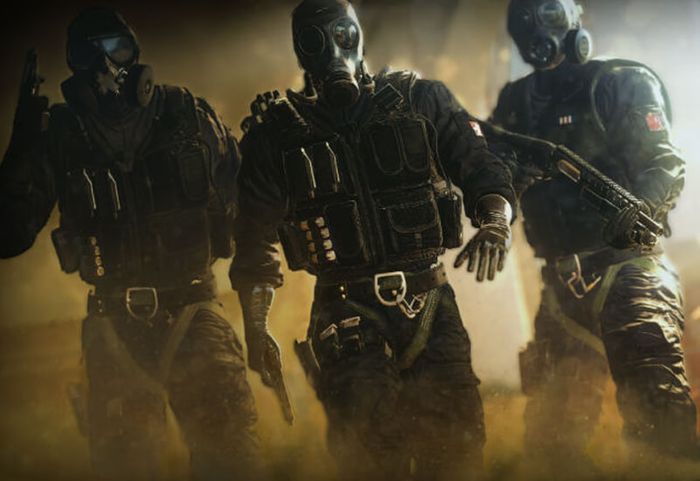 100

its 100% legit, i got it as my first purchase and i got the code right away was a little confused at first but i still got it

Half decent

Bought the game then realised I couldn't even jump. Absolute bs what game do you know that you can't jump in rip off of cod

The Cons

When I shoot someone takes 8 shots to kill them but when it's the other way round it take 1

cheap and good

not much to say you get what you you paid for , getting the code was really easy and fast and there were 0 problems

Good offer

Well CDkeys have good offers as allways my only disaponting is that i was hopeing to find a key for steam but aparently i only found for ubisoft.. despite that CDKeys are the best

The Cons

the platform for what the product that was avalabile

Siege

Love the game being playing it since the first year, now way less. A lot of hackers, the UI was changed and it looks way worse now.

The Pros

Game is good
Fun with friends

The Cons

Hackers
New UI sucks
New users will take time to learn the game

CHEAP AND AMAZING

very good game very cheap, wanted this game for a while but could never find it this cheap and have enjoyed playing it

pretty good

the game used to be really good but like overwatch they focused too heavy on the e-sports scene. still fun but used to be more so

Lower the price

this game is fun dont get me wrong but idk its on sale in ubisoft i think they should lower the price for deluxe edition.
Activate with uPlay

Download the uPlay client to your PC: (https://uplay.ubi.com/). Sign up, and log in.
Select the 'key' symbol on the top-right hand corner of the Uplay client.




Enter your unique code that's displayed on the 'Order' page of CDKeys.com and follow the prompts to activate.