Tom Clancys Rainbow Six Siege Gold Edition PC (EU & UK)
Code Delivered To You Digitally
Platform
Ubisoft Connect
Developer
Ubisoft Montreal
Language
Gold Edition includes:
Tom Clancy's Rainbow Six Siege game
Season Pass
KEY FEATURES
COUNTER TERRORIST UNITS
Counter terrorist operatives are trained to handle extreme situations, such as hostage rescue, with surgical precision. As "short range" specialists, their training is concentrated on indoor environments. Operating in tight formations, they are experts of close quarter combat, demolition, and coordinated assaults. Rainbow Six Siege will include operators coming from five of the most worldwide renowned CTU: the British SAS, the American SWAT, the French GIGN, the German GSG9 and the Russian SPETSNAZ.
THE SIEGE GAMEPLAY
For the first time in Rainbow Six, players will engage in sieges, a brand-new style of assault. Enemies now have the means to transform their environments into strongholds: they can trap, fortify, and create defensive systems to prevent breach by Rainbow teams.To face this challenge, players have a level of freedom unrivaled by any previous Rainbow Six game. Combining tactical maps, observation drones, and a new rappel system, Rainbow teams have more options than ever before to plan, attack, and diffuse these situations.
PROCEDURAL DESTRUCTION
Destruction is at the heart of the siege gameplay. Players now have the unprecedented ability to destroy environments. Walls can be shattered, opening new lines of fire, and ceiling and floors can be breached, creating new access points. Everything in the environment reacts realistically, dynamically, and uniquely based on the size and caliber of bullets you are using or the amount of explosives you have set. In Rainbow Six Siege, destruction is meaningful and mastering it is often the key to victory.
Genre
Action, Action RPG, Adventure
Platform
PC (WW)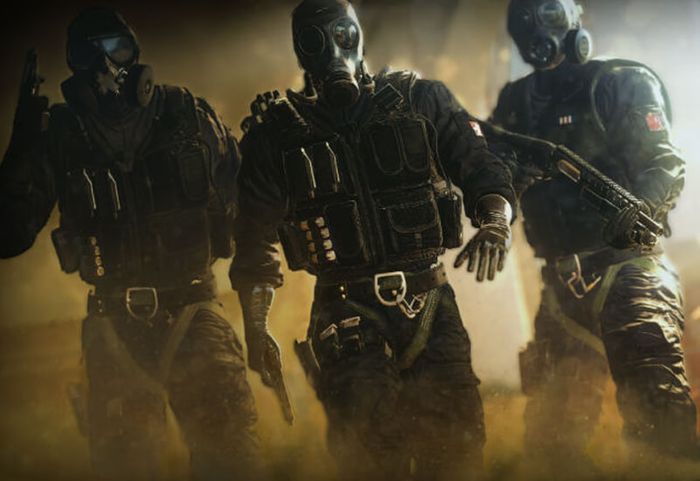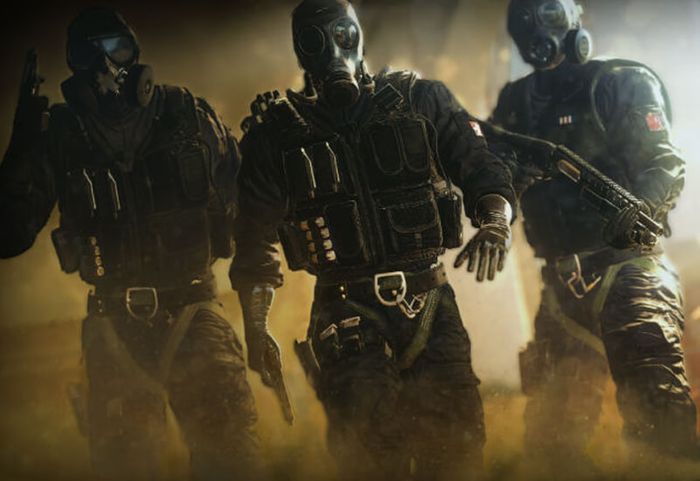 Fun Game Overall

I've sunk well over 600 hours into this game, and for someone like me, that is very rare. This just goes to show that no matter how many times you play this game, no encounter is ever the same. There are some bugs but nothing insanely major and they do make some stupid decisions every so often, which is why I didn't give it a 100/100. But overall, an extremely good game that doesn't look like it's going to die any time soon.

The Pros

Gameplay, visuals, replayability, great game to play with friends.

The Cons

Devs make some bad decisions every so often.

Siege Review!

Fun Game Worth the money!

w game would recommend

amazing game. love it fun tactical and hard to master for new player would recommend to gain some knowledge

The Pros

the gun and player ability

The Cons

gets banned to easily for a day ()

Nice bbg

Nice game, can rage when teamates go 0-5 4 ranked games in a row.

one of the greatest games of all times

LOVE THIS GAME DAY 1 OG FROM XBOX

The Cons

STADIUM BRAVO AND NIGHTHAVEN -_-

Rainbow Six Siege

Banger of a game and love it so much but ruined it recently with new ranking system

The Cons

horrible UI and game changes over the years such as new rank system - basically a battle pass

Big johnson

This game is for people with a big johnson

Good

I got this game cheaper than expected this is a great site

The Pros

Game mechanics
Amount of characters

awesome but tricky

this game is just awesome to play but it is a little tricky to learn everything you need to know as it been out for 8 year with constant updates. butif you can get pass the learning stage it well worth playing

The Pros

over 100 different operators to choose from each with unique abilities.

The Cons

given how much it offer theres so much to learn for new player.

Siege

very reliable site great game
ACTIVATE WITH UBISOFT CONNECT

Download the latest version of Ubisoft Connect PC and log in (You may need to create an account if you have not logged in before)
Select the lines icon in the top left of the window.




Choose Activate a key




Enter your unique code that's displayed on the 'Order' page of CDKeys.com in the Activation Code field




Select Activate.