Tom Clancy's Rainbow Six Siege Deluxe Edition PC (EU & UK)
Special Price
$9.19
RRP
$31.99
Limited stock available at this price!
Code Delivered To You Digitally
Platform
Ubisoft Connect
Developer
Ubisoft Montreal
Delivery
Instant Delivery
Language
Get your instant download with CDKeys.com
Tom Clancy's Rainbow Six Siege Deluxe Edition includes:
Base Game
16 Operators | Year 1 and 2
The top 3 reasons to play Tom Clancy's Rainbow Six Siege Deluxe Edition
Dive into explosive 5v5 gameplay, high-stakes competition, and thrilling PvP battles solo or with friends.
Tom Clancy's Rainbow Six Siege features an ever-expanding experience with limitless opportunities to perfect your strategy and help lead your team to victory.
Tom Clancy's Rainbow Six Siege is constantly evolving. Each new season brings brand-new content, game-changing operators and abilities, in-game events, weapons, and maps.
About Tom Clancy's Rainbow Six Siege Deluxe Edition
COUNTER TERRORIST UNITS - Counter terrorist operatives are trained to handle extreme situations, such as hostage rescue, with surgical precision. As "short range" specialists, their training is concentrated on indoor environments. Operating in tight formations, they are experts of close quarter combat, demolition, and coordinated assaults. Rainbow Six Siege will include operators coming from five of the most worldwide renowned CTU: the British SAS, the American SWAT, the French GIGN, the German GSG9 and the Russian SPETSNAZ.
THE SIEGE GAMEPLAY - For the first time in Rainbow Six, players will engage in sieges, a brand-new style of assault. Enemies now have the means to transform their environments into strongholds: they can trap, fortify, and create defensive systems to prevent breach by Rainbow teams.To face this challenge, players have a level of freedom unrivaled by any previous Rainbow Six game. Combining tactical maps, observation drones, and a new rappel system, Rainbow teams have more options than ever before to plan, attack, and diffuse these situations.
PROCEDURAL DESTRUCTION - Destruction is at the heart of the siege gameplay. Players now have the unprecedented ability to destroy environments. Walls can be shattered, opening new lines of fire, and ceiling and floors can be breached, creating new access points. Everything in the environment reacts realistically, dynamically, and uniquely based on the size and caliber of bullets you are using or the amount of explosives you have set. In Rainbow Six Siege, destruction is meaningful and mastering it is often the key to victory.
Read more
What are the system requirements?
MINIMUM
OS

64-bit Windows 7 SP1 / Windows 8 / Windows 8.1 / Windows 10

Processor

Intel Core i3 560 @ 3.3 GHz or AMD Phenom II X4 945 @ 3.0 GHz

Memory

6 GB

Graphics

Nvidia GeForce GTX 460 or AMD Radeon HD5770 (1024MB VRAM)

Storage

85.5 GB
RECOMMENDED
OS

64-bit Windows 7 SP1 / Windows 8 / Windows 8.1 / Windows 10

Processor

Intel Core i5-2500K @ 3.3 GHz or AMD FX-8120 @ 2.6 GHz

Memory

8 GB

Graphics

Nvidia GeForce GTX 670 or AMD Radeon HD7970 / R9 280X or better (2048MB VRAM)

Storage

85.5 GB
Genre
Action, Adventure, Crime, FPS, Shooter
Platform
PC (EU)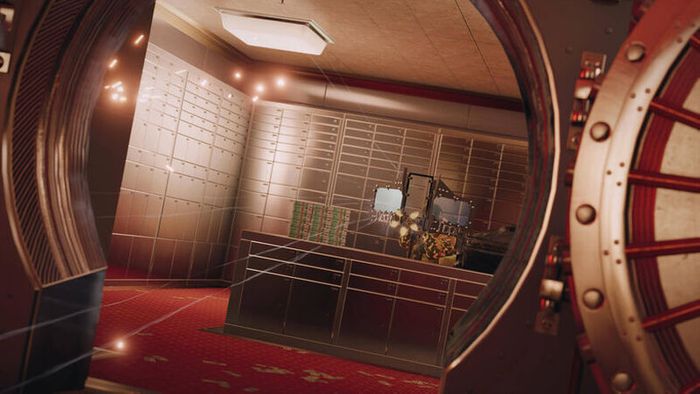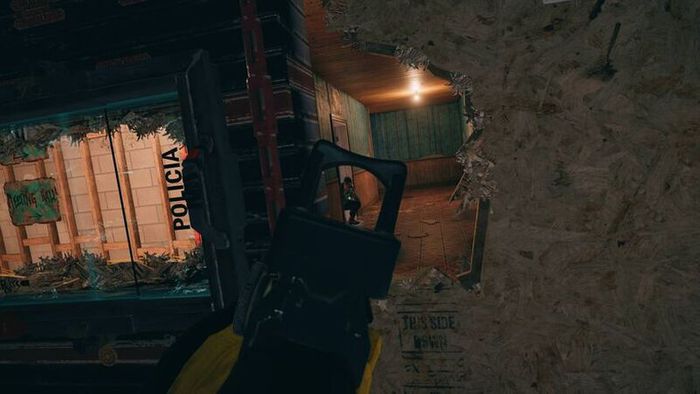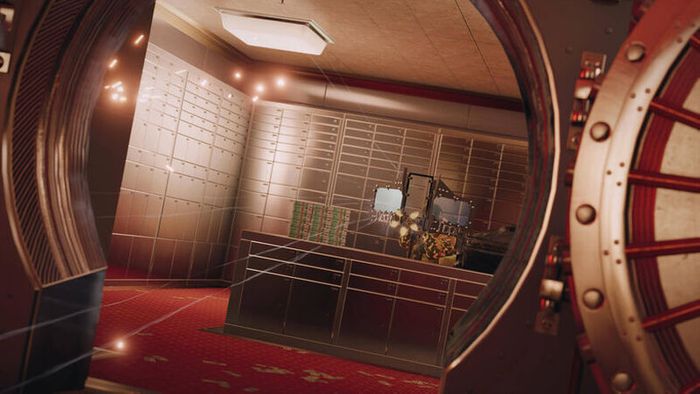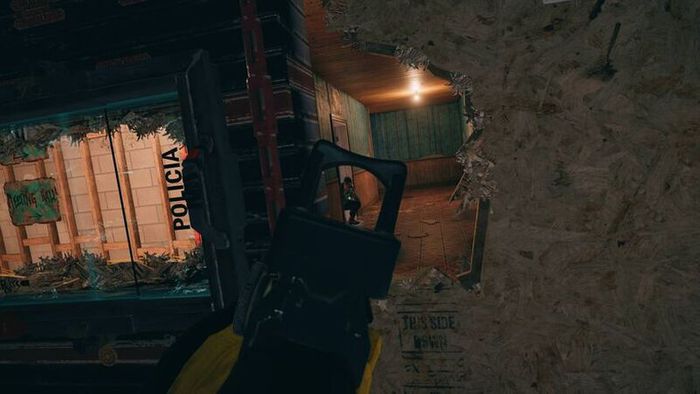 Working for my friend and me!

Working perfect! 30 sec and you got your codes! 10/10

Solid, perfectly smooth download and good value

First thought; cheaper and key only must be dubious source. Is not (second game now), all downloaded through the official interface (uPlay and Steam), game works perfectly so delighted with the site! Keep it up

The most unique shooter since Splatoon!

I remember watching videogamedunkey's video of him playing the Alpha version of this game earlier this year (or was it last year? I don't remember). It was full of bugs and wacky glitches, but man it sure looked fun.
Fast-forward to a few weeks ago. I got a new GTX 980Ti, and was able to get the game for free about 3 days before release. Also turns out they were having Open Beta that weekend, too!

I tried it out, and man was it fun. It's very different than your typical shooter. I mean, you've still got the same movements, gunplay, and animations... but the way you play the game completely changes.

How the game works is there are 3-5 rounds in a match, and you alternate between Attacking and Defending.

Attacking:
You're infiltrating the house/building in order to either extract a hostage, defuse a bomb, secure a bio-weapon, or just wipe out the enemy team. You start the match with about 30 seconds of driving a little drone to scope out the place. If you find the target, good job! Now it's marked. If you don't find it, oh well, you'll have to search during the attack.

Attackers are safe outside. They can repel up and down walls, and breach through breakable walls or windows. They also have access to their drones at any time during the match (unless it was shot). Attacking is a ton of fun and gives you tons of options as to where you want to come in from.

Defending:
Your job is to protect the hostage, bombs, bio-weapons, or just wipe out the Attackers (or OPFOR). You start the match by trying to keep the target hidden, by means of setting traps for the drones or just outright destroying them.

The really cool part about defending is when the match starts. Everybody just... shuts up, and listens. Footsteps, creaks, explosions, gunshots... anything. The game's audio is amazingly accurate, and you can rely on the direction of a footstep to tell you where the enemy is coming from.

Defenders can barricade windows and doorways with strong but breakable wooden barricades. They also have a limited number of reinforcements they can apply to breakable walls. Basically, their room is a fort. They can also access security cameras that are in set locations in and outside of the building.. though those can be shot, too!

There isn't much customization to be had in Siege, but the variety of "classes" or "operators" is pretty great. Each Operator has a unique ability/weapon/gadget, such as Pulse's 'heartbeat sensor', which can detect enemies through walls for a certain distance, or Ash's breaching gun, which can destroy a wall/door/window from far away. The game is balanced pretty well, and each team is usually pretty varied in operator choices.

What amazes me most is just how well the game works. The audio, which lets you hear where and what something is. The teamwork, where people actually communicate and coordinate attacks and defenses. The strategy, where you have drones and cameras and destructible environments. The speed and tension, where each match never lasts over a few minutes, yet, you look up after awhile and realize you've been playing for 5 hours straight.. again!

Out of all the new first-person-shooters to launch in 2015, Rainbow Six: Siege is the one to choose if you want to experience something truly "new" to the genre.

And no, before you ask, I'm not an Ubisoft rep or anything. I just really love the game.

9/10.

Very fun game

I have been having a lot of fun with this game! Although I don't believe it is worth the $60 that it is normally going up for it is definitely a very fun game!

Awesome Game

I have been playing RS 6 Siege since Alpha Testing and it is awesome!

Cheers,

SteelRanger

Reviewed by

Random Pickle

Great game!

Love this game, completely hooked and definitely a must buy!

The key worked and the game is amazing!

I played this game when it was in beta and love it! This game is realistic for a shooter and fun to play with friends. The maps are very well done as well as the classes. Super immersive!! I'm so happy I was able to get this game on sale on cdkeys! :)

Great game! Better Price!

I got my copy for $29.99. Pre-release. My key was delivered 12-hours prior to launch day. I am very happy with all the games that I have ever bought here.

Love the game and the price!

Couldnt find it cheaper anywhere else.
Got the code instantly worked fine

Great game

Great game,
legit cd-key for a good price.
Thank you
ACTIVATE WITH UBISOFT CONNECT

Download the latest version of Ubisoft Connect PC and log in (You may need to create an account if you have not logged in before)
Select the lines icon in the top left of the window.




Choose Activate a key




Enter your unique code that's displayed on the 'Order' page of CDKeys.com in the Activation Code field




Select Activate.
Special Price
$9.19
RRP
$31.99