Shadow of the Tomb Raider PC
Special Price
$9.39
RRP
$57.09
Less than 3 games left at this price
Code Delivered To You Digitally
Platform
Steam
Developer
Eidos Montréal, Crystal Dynamics, Nixxes Software BV
Release Date
14 Sept 2018
Delivery
Instant Delivery
Language
-80%
Croft Edition Available Here!
Deluxe Edition Available Here!
About the Game
Experience Lara Croft's defining moment as she becomes the Tomb Raider. In Shadow of the Tomb Raider, Lara must master a deadly jungle, overcome terrifying tombs, and persevere through her darkest hour. As she races to save the world from a Maya apocalypse, Lara will ultimately be forged into the Tomb Raider she is destined to be.
Key Features:
Survive and Thrive In the Deadliest Place on Earth: Master an unforgiving jungle setting in order to survive. Explore underwater environments filled with crevasses and deep tunnel systems.
Become One With the Jungle: Outgunned and outnumbered, Lara must use the jungle to her advantage. Strike suddenly and disappear like a jaguar, use mud as camouflage, and instill fear in enemies to sow chaos.
Discover Dark and Brutal Tombs: Tombs are more terrifying than ever before, requiring advanced traversal techniques to reach them, and once inside they are filled with deadly puzzles.
Uncover Living History: Discover a hidden city and explore the biggest hub space ever found in a Tomb Raider game.
Genre
Action, Adventure, Atmospheric, Dark, Exploration, Horror, Open World, Puzzle, Shooter, Singleplayer, Stealth, Story Rich, Survival, Violent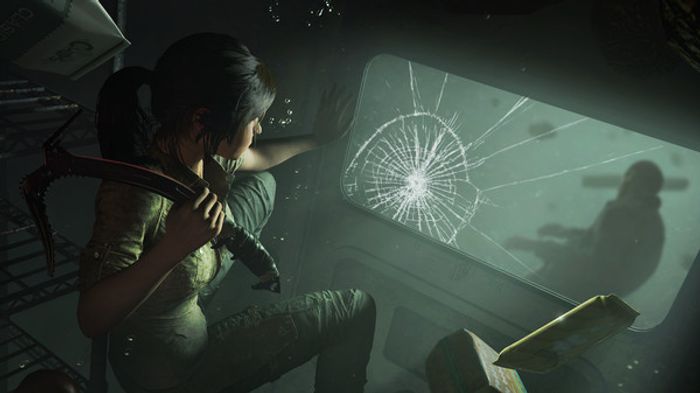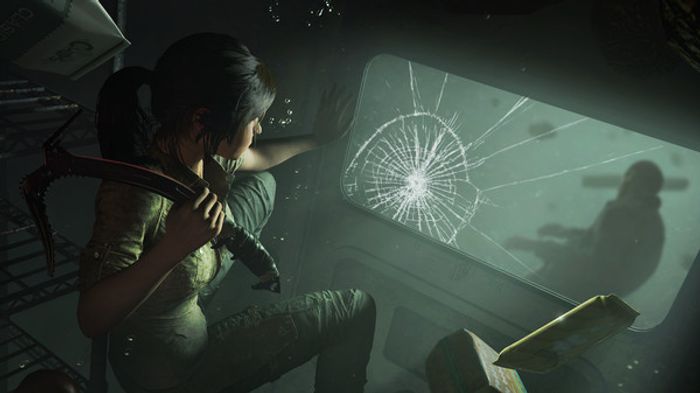 Best Tomb raider yet

Love the graphics and stable performance. Also the story was okay, rather shallow compared to current games, although it's an older game now. Where it excels is the adventure and exploration and let's not forget the challenges.
I grew up with this game. Every new computer I own must have a tomb raider game.
Great game overall.
9.8/10

The Pros

Liked the challenges, exploration and adventure.

Not as good as other two

Not as good as the other two but still enjoyed it

Good Game and great end to a trilogy

I enjoyed this entry into the series. If you liked the previous two entries then you can't go wrong with this one.

GOOD PRICE GOOD GAME GOOD GIRL

i love lara croft tomb raiderfor me i think best survival adventure game but i like uncharted more than tomb raider

Great Game

Well worth the money, super fun. Just like most tomb raiders, its a well rounded experince that will keep you playing for hours.

nice game

i mean. good story, good graphics, good sounds, good voice actors, good game over all and me very like! :D

The Pros

when i cry because of the good storyline

The Cons

when i get a spear through my head because i don't know how to jump

Good price for good game

Good money for game like this! You should definitely try it. Great adventure - single player and pretty long playing time.

The Pros

Fast, easy, good price, safe

shadow of the tomb raider

great game would recommend this to anyone who likes playing single player games and if so to buy the other tomb raider games

Best Tomb Raider game that I have ever played...

Great Job CD Keys for getting decent pricing on this game..
Activate with Steam:


Download and install the Steam client on your PC.
Open the Steam client, login and locate the Games tab on the top menu. Click this and then select "Activate a Product on Steam…"

Enter your unique code that's displayed on the 'Orders' page of CDKeys.com and follow the prompts to activate.

Your game is now viewable in the "Library" tab and is available to download/install when you're ready.
You can find additional support for the Steam client here: https://help.steampowered.com/en/wizard/HelpWithSteam
Special Price
$9.39
RRP
$57.09