Special Price
$6.09
RRP
$61.49
Code Delivered To You Digitally
Platform
Steam
Developer
NetherRealm Studios
Publisher
Warner Bros. Interactive
Delivery
Instant Delivery
Language
-87%

-62%

-5%

-33%
Get your instant download of Mortal Kombat 11 on PC with CDKeys.com
The top 3 reasons to play Mortal Kombat 11
Mortal Kombat 11 is back with more of the gory combat you know and love!
In addition to an all-new game engine, Mortal Kombat 11 features a new fatality system, new character customisation system, and a greater focus on multiplayer.
Prepare for the most ambitious release yet in one of the most iconic and long-running game series ever!
What to know before buying Mortal Kombat 11
What's included with Mortal Kombat 11?
Mortal Kombat 11 base game for PC.
Is there any region lock for Mortal Kombat 11?
This product is available worldwide; no region lock.
How will I receive my instant download for Mortal Kombat 11?
After payment has been approved, your game key will be included in your order confirmation email. You can access your key by following a link in the email. Next, you can activate your key on its corresponding platform.
If you've pre-ordered a game, your key will be delivered to your email a day before the official (or early access) release date. You will also receive a notification via email when your key becomes available.
How do I activate my key for Mortal Kombat 11
Activate with Steam:
Download and install the Steam client on your PC. (https://store.steampowered.com/about/), then sign up and log in.
Locate the Steam key in your CDKeys.com confirmation email, and copy it to your clipboard by pressing "Ctrl+C".
Open the Steam client and locate the "+ ADD A GAME..." button on the bottom left of the window. Click this and choose the "Activate a Product on Steam…" option.
Paste the key from your clipboard in the "Product Code" section when asked, and follow the rest of the prompts to add the game to your library.
Your game is now viewable in the "Library" tab, and is available to download/install when you're ready!
You can find additional support for the Steam client here: https://help.steampowered.com/en/wizard/HelpWithSteam
Mortal Kombat 11 details
Welcome to the next evolution of the ultimate fighting game. Mortal Kombat is back and better than ever before with its 11th release.
All of the gory details in Mortal Kombat 11 are more vibrant and eye-popping (literally) than ever thanks to a newly constructed graphics engine.
Master a roster of both new and Klassic fighters, each with their own special abilities, combos, and of course... fatalities!
Make each fighter your own with the all-new Custom Character Variations.
Mortal Kombat 11 is a gaming event that's been over 25 years in the making!
Want to get a free key to play Mortal Kombat 11?
Our team regularly selects the best comments about a game and rewards that user with a free key. Share your feedback in the review tab for a chance to win!
What are the system requirements for Mortal Kombat 11
MINIMUM for Mortal Kombat 11
OS

64-bit Windows 7 / Windows 10

Processor

Intel Core i5-750, 2.66 GHz / AMD Phenom II X4 965, 3.4 GHz or AMD Ryzen™ 3 1200, 3.1 GHz

Memory

8 GB RAM

Graphics

NVIDIA® GeForce™ GTX 670 or NVIDIA® GeForce™ GTX 1050 / AMD® Radeon™ HD 7950 or AMD® Radeon™ R9 270

DirectX

Version 11

Network

Broadband Internet connection
RECOMMENDED for Mortal Kombat 11
OS

64-bit Windows 7 / Windows 10

Processor

Intel Core i3-2100, 3.10 GHz / AMD FX-6300, 3.5 GHz or AMD Ryzen™ 5 1400, 3.2 GHz

Memory

8 GB RAM

Graphics

NVIDIA® GeForce™ GTX 780 or NVIDIA® GeForce™ GTX 1060-6GB / AMD® Radeon™ R9 290 or RX 570

DirectX

Version 11

Network

Broadband Internet connection
Genre
Action, Fighting, Mature, Violent
Platform
PC (WW)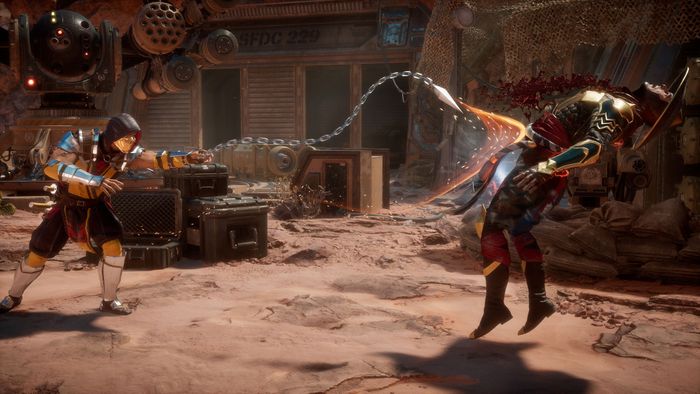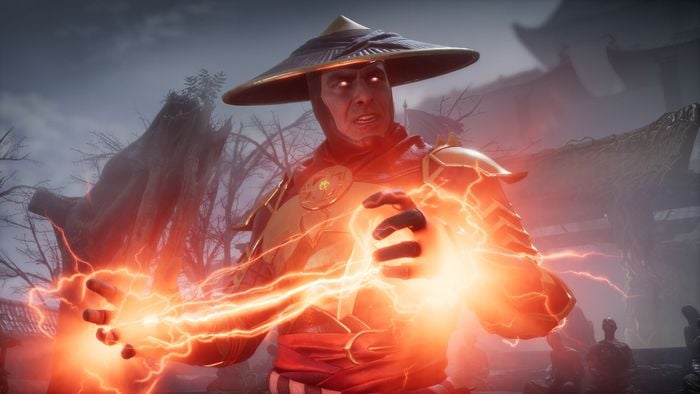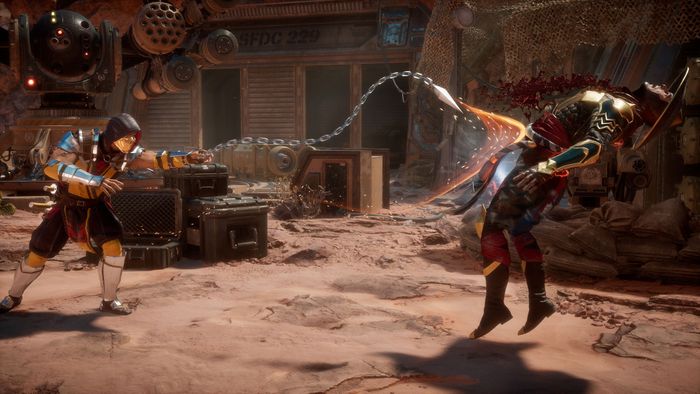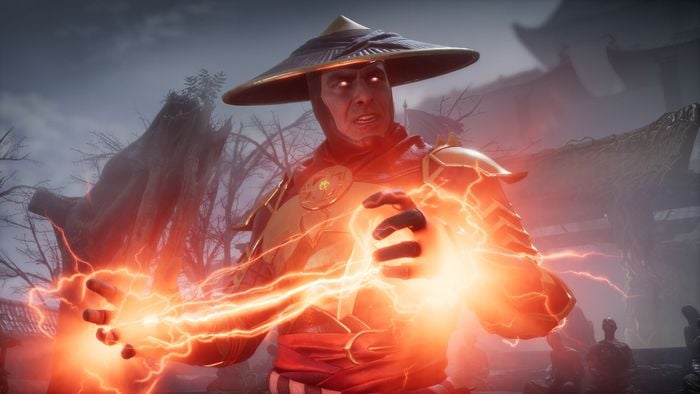 Very good game

The graphics are AMAZING and the gameplay is very fun. Mortal kombat is just such a good game with good gameplay

The Pros

Good graphics
Fun
Good Gameplay

Amazing Game

The quality of the graphics are just incredible on pc max settings, CD Keys makes it really cheap too buy.

The Pros

Amazing Graphics, and its cheap on CD keys.

Stunning

I don't get bored playing this game. storyline, character customisation and combos are crazy. The fatalies brutalitys and finishers are soo good that i enjoy seeing them everytime.
Just buy the ultimate pack

The Pros

Graphics
Character customisation
Storyline

If it bleeds, we can kill it

This game has Arnold, Rambo, Robo Cop, Spawn and the Joker. Nothing else to say except this game is amazin.

The Pros

An amazing amount of characters
Insane graphics

The Cons

Combat is a bit confusing (with all the moves and techniques)

gOOD GAME

It have injustice vibest but mortal combat is much coolr i rocomend but if u dont have the money for it i recomend that u buy injistice much chaper and so much simalar.

Mortal Kombat 11

This is an excellent addition to the mortal kombat series, the story telling is amazing in the main story and the dlc i would recommend this title to anyone who is a mortal kombat fan

Good

Good game. has allot of changes from mk 10 and its fun to play. Sometimes though it lags but its alright

The Pros

the base game is good and story

Happy buyer.

First time using CD keys and I was apprehensive at first as to the authenticity of the site, however, after looking into it more and being recommended it from friends I can say I am extremely happy with my purchase, being able to buy it for way way less than it's retail price (on Steam) is also a blessing.

The Cons

Payment was a little buggy, but eventually worked.

Awesome

Ive been wanting to play MK11 for so long and now i have the chance to play it for a cheaper price. i would definitely recommend this website as most expensive games are actually affordable, even better is that majority of the games here are set at around 20-30 which is actually worth it as their original probabky costs around a 100 or so.

The Cons

its so slow when it comes to buying games like it lagged me out but its just a minor problem

bone chilling

amazing fatalities, alright story line to the base game but overall its just a fun game to play, very fun game to play with friends too.

The Pros

the characters choice and gory scene's

The Cons

story could be more gripping.
Activate with Steam:


Download and install the Steam client on your PC.
Open the Steam client, login and locate the Games tab on the top menu. Click this and then select "Activate a Product on Steam…"

Enter your unique code that's displayed on the 'Orders' page of CDKeys.com and follow the prompts to activate.

Your game is now viewable in the "Library" tab and is available to download/install when you're ready.
You can find additional support for the Steam client here: https://help.steampowered.com/en/wizard/HelpWithSteam
Special Price
$6.09
RRP
$61.49