Fallout 3 Game of the Year Edition PC
Special Price
$10.09
RRP
$18.89
Code Delivered To You Digitally
Platform
Steam
Delivery
Instant Delivery
Language
-80%

-62%

-47%

-77%

-67%

-93%
Prepare for the Future
With Fallout 3: Game of the Year Edition, experience the most acclaimed game of 2008 like never before. Create a character of your choosing and descend into an awe-inspiring, post-apocalyptic world where every minute is a fight for survival.
Fallout 3: Game of the Year Edition includes all five of the Fallout 3 Game Add-on Packs:
Operation: Anchorage - Enter a military simulation and fight in the liberation of Anchorage, Alaska from its Chinese Communist invaders.
The Pitt - Travel to the post-apocalyptic remains of Pittsburgh and become embroiled in a conflict between slaves and their Raider masters.
Broken Steel - Increase your level cap to 30, and finish the fight against the Enclave remnants alongside Liberty Prime.
Point Lookout - Embark on a mysterious and open-ended adventure in a huge, murky swampland along the coast of Maryland.
Mothership Zeta - Defy hostile alien abductors and fight your way off of the alien mothership, orbiting miles above the Capital Wasteland.
Key Features
Limitless Freedom - Take in the sights and sounds of the vast Capital Wasteland! See the great monuments of the United States lying in post-apocalyptic ruin! You make the choices that define you and change the world. Just keep an eye on your Rad Meter!
Experience S.P.E.C.I.A.L. - Vault-Tec engineers bring you the latest in human ability simulation — the SPECIAL Character System! Utilizing new breakthroughs in points-based ability representation, SPECIAL affords unlimited customization of your character. Also included are dozens of unique skills and perks to choose from, each with a dazzling variety of effects!
Fantastic New Views - The wizards at Vault-Tec have done it again! No longer constrained to just one view, experience the world from 1st or 3rd person perspective. Customize your view with the touch of a button!
The Power of Choice - Feeling like a dastardly villain today, or a Good Samaritan? Pick a side or walk the line, as every situation can be dealt with in many different ways. Talk out your problems in a civilized fashion, or just flash your Plasma Rifle.
Blast 'Em Away With V.A.T.S. - Even the odds in combat with the Vault-Tec Assisted Targeting System for your Pip-Boy Model 3000! V.A.T.S. allows you to pause time in combat, target specific body parts on your target, queue up attacks, and let Vault-Tec take out your aggression for you. Rain death and destruction in an all-new cinematic presentation.
Mind-Blowing Artificial Intelligence - At Vault-Tec, we realize that the key to reviving civilization after a global nuclear war is people. Our best minds pooled their efforts to produce an advanced version of Radiant AI, America's First Choice in Human Interaction Simulation. Facial expressions, gestures, unique dialog, and lifelike behavior are brought together with stunning results by the latest in Vault-Tec technology.
Eye-Popping Prettiness* - Witness the harsh realities of nuclear fallout rendered like never before in modern super-deluxe HD graphics. From the barren Wasteland, to the danger-filled offices and metro tunnels of DC, to the hideous rotten flesh of a mutant's face.



*Protective Eyewear Encouraged.
MINIMUM:
Operating system: Windows XP/Vista
Processor: 2.4 Ghz Intel Pentium 4 or equivalent processor
Memory: 1 GB (XP)/ 2 GB (Vista)
Hard disk space: 7 GB
Video: Direct X 9.0c compliant video card with 256MB RAM (NVIDIA 6800 or better/ATI X850 or better)
Sound: DirectX®: 9.0c
Controller support: Xbox 360 controller
Genre
Action, Action RPG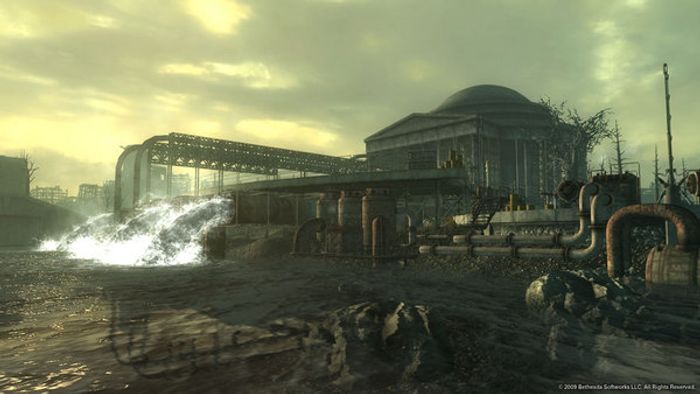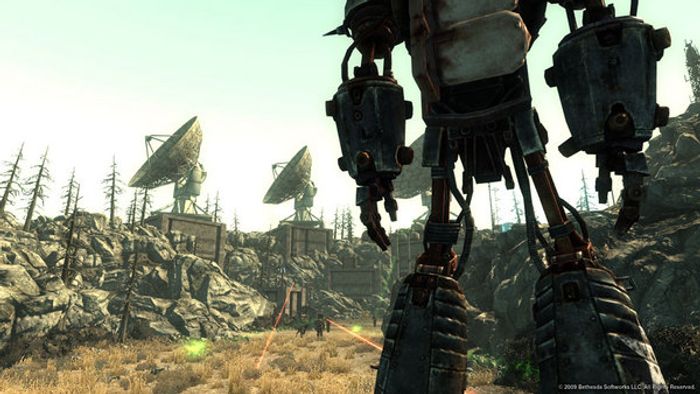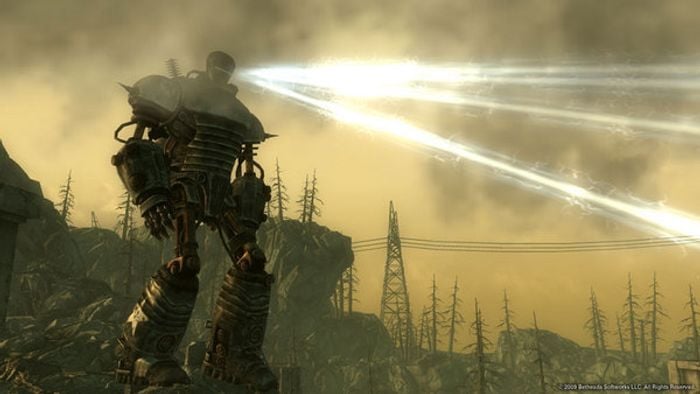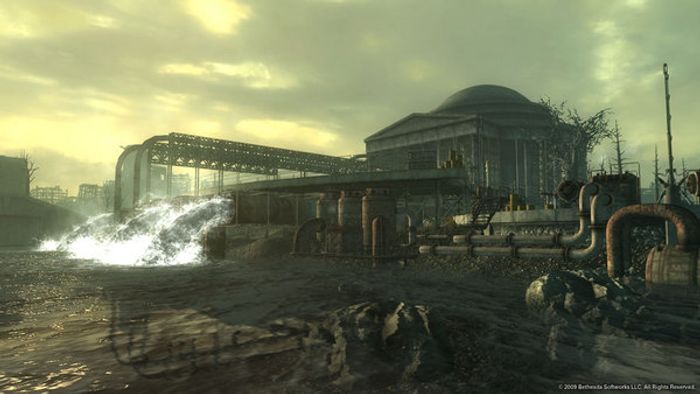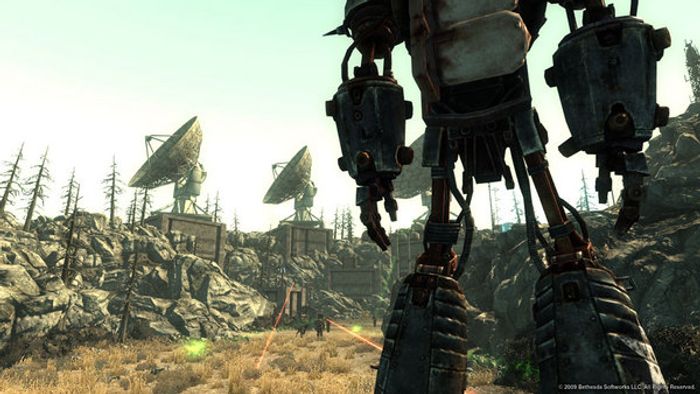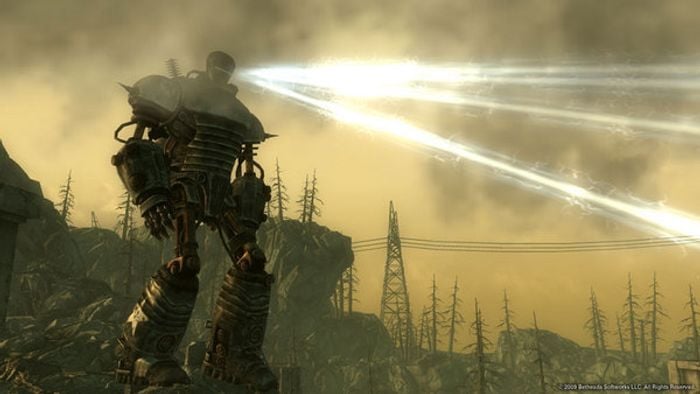 Good game

I got this game to experience what kind of a fallout game came before the masterpiece of fallout 4 and I was rather disappointed in the graphics they are very bad but the gameplay was rather fun.

Impressive

Very Nice, Let's see Paul Allen's Fallout 3 GOTY Edition.

A true classic

A game whose atmosphere and setting will totally drag you in. Magic like only Bethesda is capable. Plenty of things to do in the game, total freedom and an engaging world with very original characters. Don't miss this one.

The Pros

Engaging word with plenty of things to do
Lots of freedom when questing
Interesting characters

The Cons

Can give issues when run in modern system
Still has bugs

Seriously good game

I had played the previous 2 games before the fallout franchise was bought over by Bethesda loved those, enjoyed the game style still do but the First person RPG experience is some else in it entirety and Fallout 3 was one of the best to pull it off after Morrowind and oblivion.

The Pros

Story
Gameplay
Narrative

still the game I loved

I was sceptical at getting fallout 3, but it is everything the game I loved from the ps3 era, but without all the annoying bugs. the game playes amazing (once you get it up and running). basically the game is not compatiable with later versions of windows, but there are some very easy to follow, and helpful guides on the games page on steam, on how to download and install two mods that make it work. so yea love fallout 3 and i already want to get new vegas too

Satisfied Purchase

Content delivered, but you're going to need some finesse to make it work on Steam. I own this on Xbox, so I figured it would be nice to play with mods/

The Pros

Fallout 3 is a fun and enjoyable game.

The Cons

Fallout 3 is an existential dread to make playable.

game key doesnt work

i tried to use the code on steam but had no luck getting it to work, all it said was that the code was already redeemed.

The Pros

Ive played Fallout 3 before and its really great

The Cons

I dont have anything negative to say besides the code now working.

Classic Game, doesn't work on Steam

I bought this and it doesn't open, It is a fun play through but i had to buy it again from another store in order to play it properly. there are patches to play it on windows 10 but that shouldn't be needed to play a paid game.

The Pros

great mod support lots of player choice great story very nostalgic lots to do and see

The Cons

Doesnt work on steam Dated Graphics clunky combat

Good game

One of most payed games, i like it very much and recomend to all. at least ones to pay it. Good story and gameplay.

Working

Great game easy purchase!! Code came within a couple minutes and was downloaded through steam very fast! Thank you!
Activate with Steam:


Download and install the Steam client on your PC.
Open the Steam client, login and locate the Games tab on the top menu. Click this and then select "Activate a Product on Steam…"

Enter your unique code that's displayed on the 'Orders' page of CDKeys.com and follow the prompts to activate.

Your game is now viewable in the "Library" tab and is available to download/install when you're ready.
You can find additional support for the Steam client here: https://help.steampowered.com/en/wizard/HelpWithSteam
Special Price
$10.09
RRP
$18.89