Dishonored: Death of the Outsider PC
Special Price
$6.29
RRP
$25.39
Limited stock available at this price!
Code Delivered To You Digitally
Platform
Steam
Release Date
15 Sept 2017
Delivery
Instant Delivery
Language
-79%

-90%

-99%
Get your instant download with CDKeys.com
This product includes Dishonored: Death of the Outsider PC.
The top 3 reasons to play Dishonored: Death of the Outsider PC
Be a badass supernatural assassin and take on the role of notorious Billie Lurk as she reunites with her mentor Daud in order to pull off the greatest assassination ever conceived.
Death of the Outsider features all the series hallmarks, including brutal combat systems, unique level design, and immersive storytelling that responds to your every choice.
With compelling characters and exhilarating action, Death of the Outsider is the perfect entry point for those new to the Dishonored series, while delivering a significant expansion of the gameplay and world for longtime fans.
About Dishonored: Death of the Outsider PC
Take on the role of Billie Lurk (aka Megan Foster), once one of Dunwall's most notorious killers-for-hire. Reunited with your old mentor, the legendary assassin Daud, you undertake the greatest assassination ever conceived: killing the Outsider, a god-like figure whom Billie and Daud see as instrumental to some of the Empire's most dishonorable moments. As you venture deep into the grimiest corners of Karnaca to uncover the mystery of the Outsider and his origins, you will face deadly opposition, ancient powers, and difficult decisions that will forever change the world around you.
Stay in the shadows or step into the daylight to take on all foes – the choice is yours. Equipped with a unique set of supernatural abilities, gadgets, and weapons, you can approach each situation in your own way. Use your abilities and skills to sneak through environments unseen or brutally eliminate all opposition in your way.
Killing the Outsider won't be easy. You'll have to journey deep into the seedy underbelly of Karnaca, where you'll unravel some the city's lost secrets. Along the way you'll infiltrate underground fight clubs and black magic cults, and retrieve ancient artifacts in a thrilling bank heist mission that sets the table for your greatest mission ever.
As you hunt down The Outsider, face off against a new cast of enemies along the way. Armed with your weapons, gadgets and abilities, take down deadly foes such as the immortal Envisioned, the relentless Sisters of the Oracular Order and the new Clockwork Soldiers. Up the ante by accepting Contracts to find and eliminate optional targets throughout your mission.
Unleash further potential for creative chaos by replaying with some of the signature powers from Dishonored 2 in the Original Game Plus (OG+) mode.
Read more
What are the system requirements?
MINIMUM
OS

Windows 7/8/10 (64 bit version)

Processor

Intel i5-2400 (4 core)/AMD FX-8320 (8 core)

Memory

8 GB RAM

Graphics

NVidia GTX 660 2GB/AMD Radeon 7970 3GB

Storage

32 GB available space
RECOMMENDED
OS

Windows 10 (64 bit version)

Processor

Intel i7-4770 (4 core)/AMD FX-8350 (8 core)

Memory

16 GB RAM

Graphics

NVidia GTX 1060 6GB/ AMD Radeon RX 480 8GB

Storage

32 GB available space
Genre
Action, Stealth, Stealth Action, Violent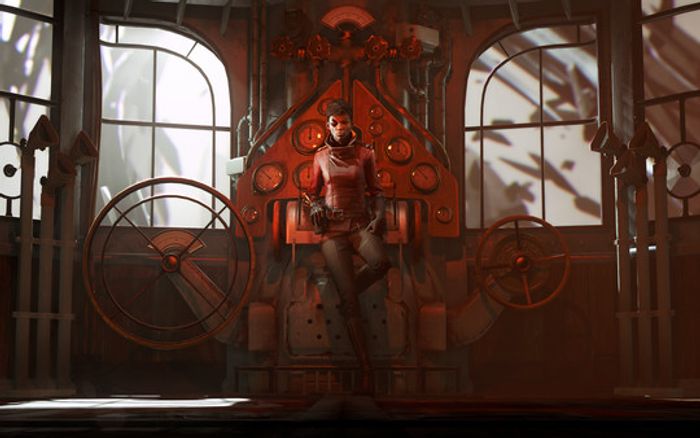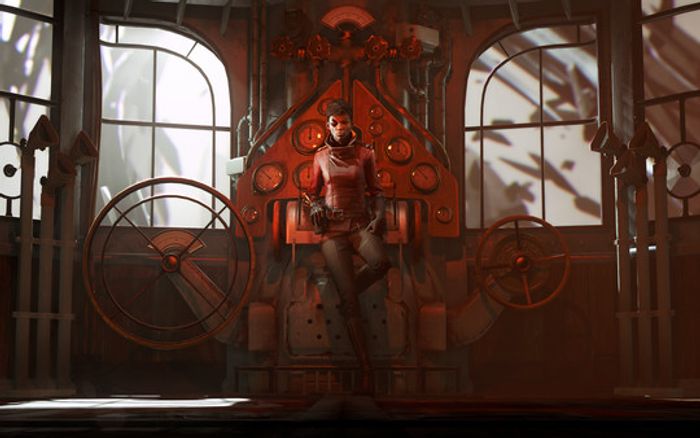 game

Dishonored: Death Of The Outsider is a solid, inventive, yet somewhat subdued capper to the stories from the previous Dishonored games. While the smaller scope can be felt throughout, the approach to allowing players to express themselves as a master assassin is just as strong as ever

decent game

worth the effort, but not a second playthrough. key was good even though it from a scanned image...

best dishonored game

best dishonored game, i just love the universe and how arkane made it even better than 1 & 2 :) So nice!!!

The Pros

Graphism, Gameplay, Story

A good stealth game for fan only

This is a cool stealth game, not great, not bad. Basically for the fans of dishonored. A bit short.

Simply stellar service, as always!

This is the ninth key I bought from cdkeys.com and I had instant access to it without a single issue after the debit card payment went through. For such a great price and service, you simply cannot go wrong, my friends! ;)

P.S. Do not forget about the extra 5% discount code from Facebook to grab an even better deal! :D

HYPE

got the key downloading it now hype!

Reviewed by

BlastThatCake

Dishonored Is A Good Game

So far this game look okay... just saying you shouldn't pre order this game because you don't know if it will even be any good or not. BlastThatCake is a cool streaming channel!
Activate with Steam:


Download and install the Steam client on your PC.
Open the Steam client, login and locate the Games tab on the top menu. Click this and then select "Activate a Product on Steam…"

Enter your unique code that's displayed on the 'Orders' page of CDKeys.com and follow the prompts to activate.

Your game is now viewable in the "Library" tab and is available to download/install when you're ready.
You can find additional support for the Steam client here: https://help.steampowered.com/en/wizard/HelpWithSteam
Special Price
$6.29
RRP
$25.39