Special Price
$52.39
RRP
$69.79
Code Delivered To You Digitally
Platform
Steam
Developer
Kojima Productions
Language
Get your instant download with CDKeys.com
Death Stranding PC includes:
Base game
"Selections From 'The Art of Death Stranding'" Digital Book (by Titan Books)
LUDENS MASK SUNGLASSES (CHIRAL GOLD AND OMNIREFLECTOR)
GOLD and SILVER POWER SKELETON
GOLD and SILVER ALL-TERRAIN SKELETON
GOLD and SILVER ARMOUR PLATE LV2
UNLOCK IN-GAME ITEMS VIA STORY PROGRESSION
The top 3 reasons to play Death Stranding PC
From legendary game creator Hideo Kojima comes an all-new, genre-defying experience.
Brave a world utterly transformed by the Death Stranding.
Carry the disconnected remnants of our future and embark on a journey to reconnect the shattered world one step at a time.
About Death Stranding PC
After the collapse of civilization, Sam Bridges must journey across a ravaged landscape crawling with otherworldly threats to save mankind from the brink of extinction.
From legendary game creator Hideo Kojima comes an all-new, genre-defying experience.
In the near future, mysterious explosions have rocked the planet, setting off a series of supernatural events known as the Death Stranding.
With spectral creatures plaguing the landscape, and the planet on the verge of a mass extinction, it's up to Sam Bridges to journey across the ravaged wasteland and save mankind from impending annihilation.
Read more
What are the system requirements?
MINIMUM
OS

Windows® 10

Processor

Intel® Core™ i5-3470 or AMD Ryzen™ 3 1200

Memory

8 GB RAM

Graphics

GeForce GTX 1050 3 GB or AMD Radeon™ RX 560 4 GB

Storage

80 GB available space
RECOMMENDED
OS

Windows® 10

Processor

Intel™ Core i7-3770 or AMD Ryzen™ 5 1600

Memory

8 GB RAM

Graphics

GeForce GTX 1060 6 GB or AMD Radeon™ RX 590

Storage

80 GB available space
Genre
Action, Adventure, Open World, Sci-fi, Simulation, Story Rich, Psychological Horror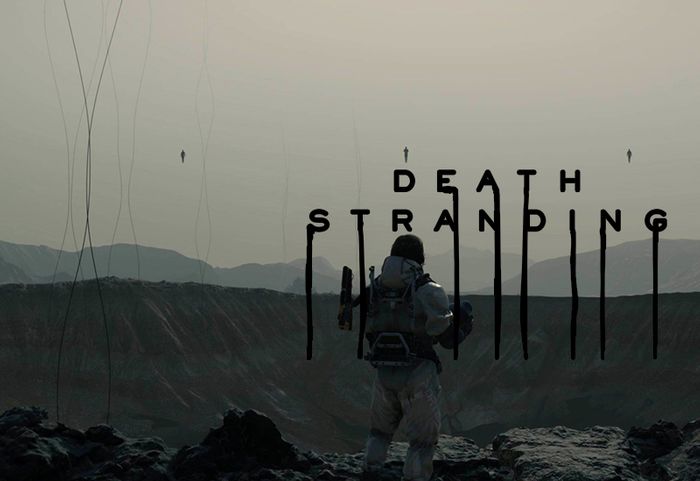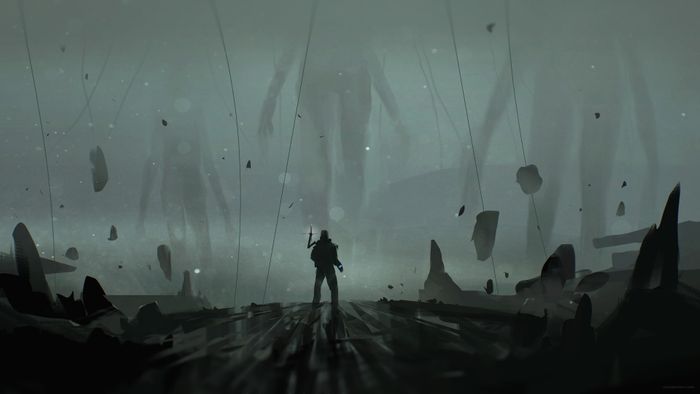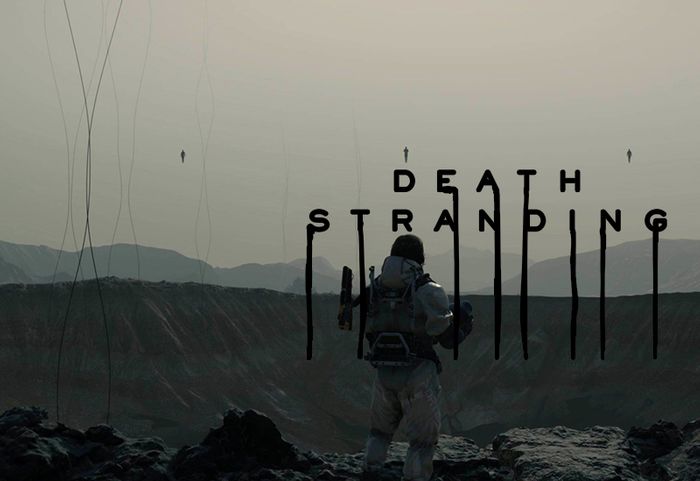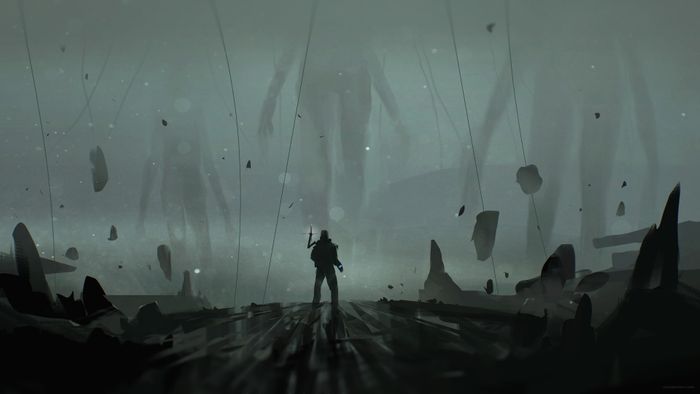 Amazing

FedEx Simulator is a masterpiece of a game, I've not completed it yet, but the soundtrack is fantastic, Really enjoying the therapeutic nature of delivering packages, Minus when the BT's come and try and ♥♥♥♥ up your day

Fantastic Game
Fantastic Soundtrack

Keep on keeping on!

Be a post-apo delivery man

In a beautiful landscape, after the end of our civilization, deliver parcels on foot or bike
Yes that's all
Heavy packets : you will trip off very very often
This is soooo boring. Add a baby crying in a bottle you must carry at all times and you're in for a not very pleasant walk.
"Monsters" scares you the first time ... and then it's just "let's loose or ruin packets again"
Besides your main mission characters talk way too much
GUI is over complicated

The Cons

Boring So boring Life is already boring so don't add more

Reviewed by

komugi ojikan daga nanika got enen the the

I thought it was good

It's a fun delivery man game. Not many other games hit the "man vs environment" vibe as well as this one. It has a slow start, takes frankly too long for the game to open up and the gameplay cycle to begin, but once it hits its groove, the game is chill as hell and very satisfying.

The Pros

Good characters, relaxing atmos. Nice for doing repetitive tasks while not feeling too samey.

The Cons

Not very difficult even on Very Hard, intro chapters take too long which might turn some people off

Death Stranding PC

What a great game that would of got 10/10....
Story is complex but amazing,graphics are stunning and it ran maxed out on my laptops 1650 4gb,music/sound very well done.
Now for my minor grumble,after 44 hours to complete the the main story and some side stuff to unlock extra holograms I just felt it was to long.
It's the ending! after the credits started to pop up I thought I was done and the story made no sense at this point but oh no you have to trudge through another couple of hours of content that really could of been either tied in before the first credits or just summed up in a short cut scene,so although I loved the game I ended up waiting for it to end....

A solid 9/10 from me.

The Pros

Story, environment, artwork, audio.

The Cons

The length of the ending.

Best Game

Most engaging story I have ever played, kept me wanting to come back. The game has a really eerie feeling and definitely tests my patience and skills. It puts you into situations where you have to be strategic and patient and think before you set off. Additionally it is a great game concept, doesnt have much replayability unless you love being an amazon man but nevertheless worth it for the 50 ish hours of story it offers. Definitely my top game of all 7 years of PC gaming!

The Pros

Visuals were great Engaging story Lots of playtime

The Cons

Not much replayability Need a good PC to enjoy visuals

A Work of Art

Death Stranding was definitely one of those games that no one was really sure what to think about it when it first was first given a trailer. Granted, that trailer showed nothing more than a naked Norman Reedus on a black beach with a ghost Baby crawling on him. But, it is Kojima Productions first big game, and what a strong note to start off on. It has a star studded cast with Norman Reedus, Mads Mikkelsen, Guillermo del Toro (Briefly), and even Conan O'Brien. The music, which was mostly taken from a Low Roar album, is amazing. Silent Poets also contributed two or three songs that were phenomenal as well.

Granted, the pacing of the game can be a bit weird at times. For example, it can sometimes take a while to progress through the main story due to either the amount of side content you accidentally took on, or the story itself seems to tread water at times. But also, there are times where the pacing is great, and you don't get that burnt out feeling after a few hours of playing.

Definitely worth a try if you wanna throw around $30-$40 on it.

The Pros

Visuals Actors Music Gameplay Story

The Cons

Some of the Pacing Combat

Progressive

Overall very progressive game, which was very relaxing and fun to play, but after 40 hours of playing I wanted to finish as soon as possible.

The Pros

deep story beautiful world fresh game play very good actors progressive and interesting multiplayer

Very nice and deep game.

It is a really nice game although it isn't for everyone it is more than just a "delivery" game.

Best Package Delivery Service Simulator

If you like to deliver packages through dangerous places... play this game! It's awesome!

Wondeful game

Best game i played in 2020 so far. Graphics are stunning & the music is fantastic. 10/10.
Activate with Steam:


Download and install the Steam client on your PC.
Open the Steam client, login and locate the Games tab on the top menu. Click this and then select "Activate a Product on Steam…"

Enter your unique code that's displayed on the 'Orders' page of CDKeys.com and follow the prompts to activate.

Your game is now viewable in the "Library" tab and is available to download/install when you're ready.
You can find additional support for the Steam client here: https://help.steampowered.com/en/wizard/HelpWithSteam
Special Price
$52.39
RRP
$69.79