Special Price
$5.49
RRP
$49.19
Limited stock available at this price!
Code Delivered To You Digitally
Platform
Steam
Developer
Bandai Namco Studios
Publisher
BANDAI NAMCO Entertainment
Delivery
Instant Delivery
Language
Get your instant download with CDKeys.com
This product includes:
The top 3 reasons to play Code Vein
Code Vein features Dark Souls-like RPG combat and an anime-like aesthetic.
Adventure through a version of the near future in which an unexpected disaster has brought the world to its knees.
Challenging enemies, brutal weapons, and detailed character development await you in Code Vein!
About Code Vein
In the face of certain death, we rise.
In the not too distant future, a mysterious disaster has brought collapse to the world as we know it. Towering skyscrapers, once symbols of prosperity, are now lifeless graves of humanity's past pierced by the Thorns of Judgment.
At the center of the destruction lies a hidden society of Revenants called Vein. This final stronghold is where the remaining few fight to survive, blessed with Gifts of power in exchange for their memories and a thirst for blood. Give into the bloodlust fully and risk becoming one of the Lost, fiendish ghouls devoid of any remaining humanity. Wandering aimlessly in search of blood, the Lost will stop at nothing to satisfy their hunger.
Team up and embark on a journey to the ends of hell to unlock your past and escape your living nightmare in CODE VEIN.
Read more
What are the system requirements?
MINIMUM
OS

Windows 7 SP1 or Windows 10 (64-bit)

Processor

Intel Core i5-2300

Memory

6 GB RAM

Graphics

GeForce GTX 760 or Radeon HD 7850

Storage

35 GB available space
RECOMMENDED
OS

Windows 7 SP1 or Windows 10 (64-bit)

Processor

Intel Core i5-7400 or AMD Ryzen 3 2200G

Memory

8 GB RAM

Graphics

GeForce GTX 960 or Radeon R9 380X

Storage

35 GB available space
Genre
Action, Anime, Violent
Platform
PC (WW)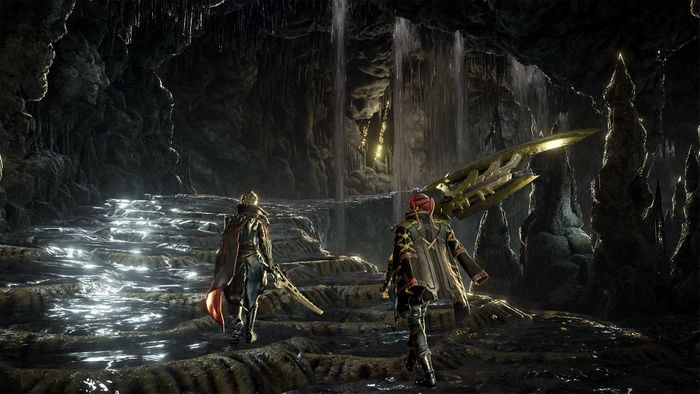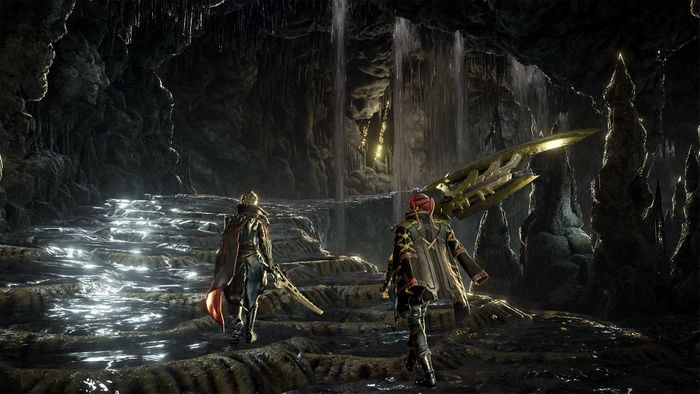 Perfect Game

It's a good game and price I like this game.

The Pros

It's a good game and price I like this game.

Instant key

Got my key instantly and all the DLCs are there. Will always come back to this site for games. No I aint no dang bot just buy the game already.

Code Vein

Anime Dark Souls is a concept i never thought i would enjoy so much

Dark Souls for anime fans

Dark souls for anime fans, don't really need to say more

WOW WOW WOW WOW WOW

that game so awsome buy 3 copy for friends too they all like it i even buy one my gf and she doesnot like soul tipe game but this one she seen to like it

The Pros

enemy combat difficulty not to hard

The Cons

i want more common creator can do it :)

i would like to get what i accutally paid for

not accutally full game if it only gives addons
if your going to say you give the full game then id appreciate if you acctually did

The Cons

i was supposed to get teh game but i didnt

worth it

Bought 2 copies one for me and one for my friend, haven't regretted it at all. Awesome and solid game

The Pros

combat, animation, character models

Great

solid game, fun combat, interesting characters, and booba. only real problem I have with it is that co-op only supports 1 other player. 100% worth it if you get it on sale.



⣿⣿⣿⣿⢋⢐⢔⣴⣬⣕⣔⣌⣬⣩⡹⣛⣛⢻⠿⠿⠿⣿⣿⣿⣿⣿⣿⣿⣿
⣿⣿⡿⠇⢔⢡⣾⣿⣿⣿⣿⣿⣿⣿⣿⣿⣿⣽⣿⣟⣷⣶⢧⣮⣍⣝⢻⢿⣿
⣿⠟⡑⢅⠕⣼⣿⣿⣿⣿⣿⣿⣿⣿⣿⣿⣿⣿⣿⣿⣿⣿⣿⣷⠟⢻⣿⣶⠊
⡏⢌⢌⠢⡡⣿⣿⣿⣿⣿⣿⣿⣿⣿⣿⣿⣿⣿⣿⣿⣿⣿⣿⣿⡀⢸⣿⡇⠄
⠨⡂⠆⠕⢌⣿⣿⣿⣿⣿⣿⣿⣿⣿⣿⣿⣿⣿⣿⣿⣿⣿⣿⢿⠧⠾⢛⣭⣴
⠨⡂⠕⢅⠕⡸⣿⣿⣿⣿⣿⣿⣿⡿⡿⠿⢟⢛⠫⡋⢅⠕⡐⠔⡰⣿⣿⣿⣿
⡑⢌⠪⡐⢬⢢⢩⢙⢍⠍⢕⢑⠰⡈⡢⡑⢅⠢⡑⢌⠢⡑⢌⢊⠆⣹⣿⣿⣿
⡨⢂⠕⡨⢂⢅⢃⠇⢧⢹⡸⡸⣘⣒⢲⢸⢰⢱⢸⢰⢱⡘⡜⡔⣹⣿⣿⣿⣿
⣿⣶⣕⡨⢂⠆⢕⠨⡂⢆⠪⡘⢌⢊⠪⡊⡚⠜⡊⡪⢊⠜⡨⢐⣿⣿⣿⣿⣿
⠉⠛⠿⢿⣷⣷⣥⣎⣔⡡⡊⢌⠢⢡⢑⠌⡌⢌⠢⡊⢔⣡⠂⠈⠉⠿⣿⣿⣿
⠄⠄⠄⠄⠈⠉⠛⠿⣿⠉⠄⠄⠄⢀⠄⠄⠄⠄⠄⠄⠄⠙⠄⠄⠄⠄⠐⠹⣿
⣿⣿⣿⣿⠛⠻⢿⣿⡿⠿⠿⢿⣿⡿⠿⠿⢿⣿⡟⠛⠿⣿⣿⡿⠻⣿⣿⣿⣿
⣿⣿⣿⣿⢈⡁⢸⣿⡇⢰⡆⢸⣿⡇⢰⡆⢸⣿⡇⣉⠄⣿⡿⠁⠃⠹⣿⣿⣿
⣿⣿⣿⣿⣤⣤⣼⣿⣧⣤⣤⣼⣿⣧⣤⣤⣼⣿⣧⣤⣤⣿⣧⣼⣿⣤⣿⣿⣿

The Pros

character stories
combat
BOOBA

Awesome

if you're a weeb like me and a soulgame fan this game is for you. i loved everything about this game

Okay Game

It's a fun game to pass the time. Can be kind of frustrating at times. Friends can join your game to help you. Personally don't think it's worth full price so glad I got it cheaper.

The Pros

Can help pass the time and the character customisation is great.

The Cons

Very grindy and repetetive.
Activate with Steam:


Download and install the Steam client on your PC.
Open the Steam client, login and locate the Games tab on the top menu. Click this and then select "Activate a Product on Steam…"

Enter your unique code that's displayed on the 'Orders' page of CDKeys.com and follow the prompts to activate.

Your game is now viewable in the "Library" tab and is available to download/install when you're ready.
You can find additional support for the Steam client here: https://help.steampowered.com/en/wizard/HelpWithSteam
Special Price
$5.49
RRP
$49.19