Battletech Deluxe Edition PC
Special Price
$2.69
RRP
$52.49
Less than 3 games left at this price
Code Delivered To You Digitally
Platform
Steam
Developer
Harebrained Schemes
Publisher
Paradox Interactive
Delivery
Instant Delivery
Language
Get your instant download of Battletech Deluxe Edition on PC with CDKeys.com
The top 3 reasons to play Battletech Deluxe Edition
Battletech takes you to the year 3025. The galaxy is in the midst of an ongoing war, and the weapon of choice is the Battlemech.
Take command of your very own mechanized combat vehicle as you fight in the brutal civil war.
As a MechWarrior, you'll need to upgrade and maintain your battle vehicle to ensure its devastating combat performance on the battlefield!
What to know before buying Battletech Deluxe Edition
What's included with Battletech Deluxe Edition?
The Battletech Deluxe Edition Includes:
Base Game
Art Book
Soundtrack
Forum Avatar
Wallpapers (4K)
Is there any region lock for Battletech Deluxe Edition?
No region lock; this product is available worldwide.
How will I receive my instant download for Battletech Deluxe Edition?
After payment has been approved, your game key will be included in your order confirmation email. You can access your key by following a link in the email. Next, you can activate your key on its corresponding platform.
How to activate the key for Battletech Deluxe Edition
Activate with Steam:
Download and install the Steam client on your PC. (https://store.steampowered.com/about/), then sign up and log in.
Locate the Steam key in your cdkeys.com confirmation email, and copy it to your clipboard by pressing "Ctrl+C".
Open the Steam client and locate the "+ ADD A GAME..." button on the bottom left of the window. Click this and choose the "Activate a Product on Steam…" option.
Paste the key from your clipboard in the "Product Code" section when asked, and follow the rest of the prompts to add the game to your library.
Your game is now viewable in the "Library" tab, and is available to download/install when you're ready!
You can find additional support for the Steam client here: https://help.steampowered.com/en/wizard/HelpWithSteam
Battletech Deluxe Edition details
Command a squad of up to 30 BattleMechs, and use a wide variety of weapons and tactics to outsmart your opponents.
You decide who joins your mercenary company in Battletech. Every unique MechWarrior you recruit, upgrade and deploy is up to you.
Take part in action-packed multiplayer and skirmish modes online or against intelligent AI.
Turn the tide of the vicious civil war in Battletech.
Want to get a free key to play Battletech Deluxe Edition?
Our team regularly selects the best comments about a game and rewards that user with a free key. Share your feedback in the review tab for a chance to win!
What are the system requirements for Battletech Deluxe Edition?
MINIMUM for Battletech Deluxe Edition
OS

64-bit Windows 7 or Higher

Processor

Intel® Core™ i3-2105 or AMD® Phenom™ II X3 720

Memory

8 GB RAM

Graphics

Nvidia® GeForce™ GTX 560 Ti or AMD® ATI Radeon™ HD 5870 (1 GB VRAM)

DirectX

Version 11

Network

Broadband Internet connection

Storage

35 GB available space

Sound Card

DirectX 9 sound device
RECOMMENDED for Battletech Deluxe Edition
OS

64-bit Windows 7 or Higher

Processor

Intel® Core™ i5-4460 or AMD® FX-4300

Memory

16 GB RAM

Graphics

Nvidia® GeForce™ GTX 670 or AMD® Radeon™ R9 285 (2 GB VRAM)

DirectX

Version 11

Network

Broadband Internet connection

Storage

35 GB available space

Sound Card

DirectX 9 sound device
Genre
Action, Adventure, Futuristic, Multiplayer, RPG, Sci-fi, Singleplayer, Story Rich, Strategy
Platform
PC (WW)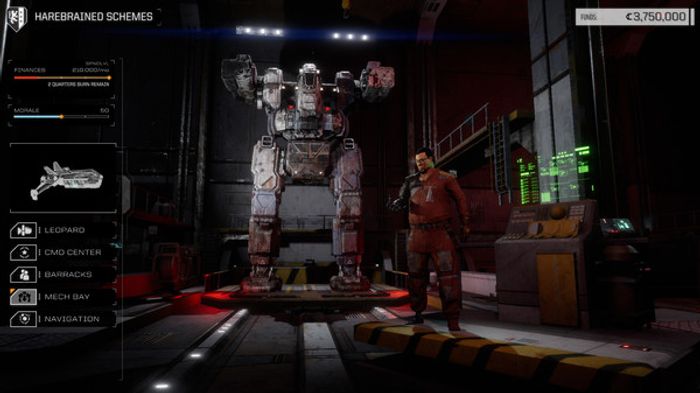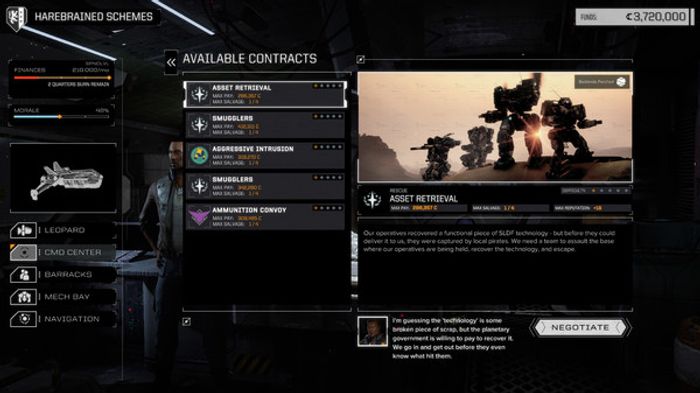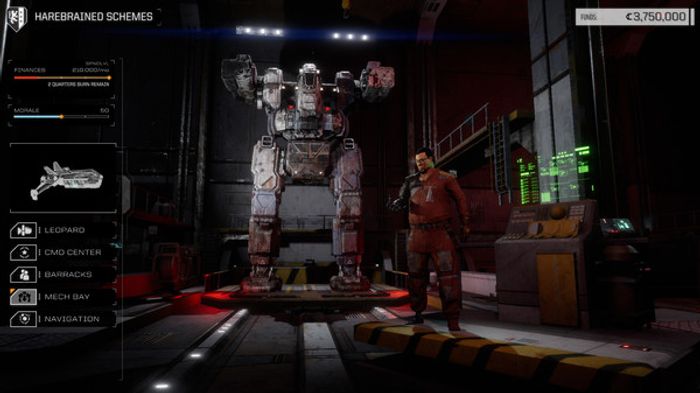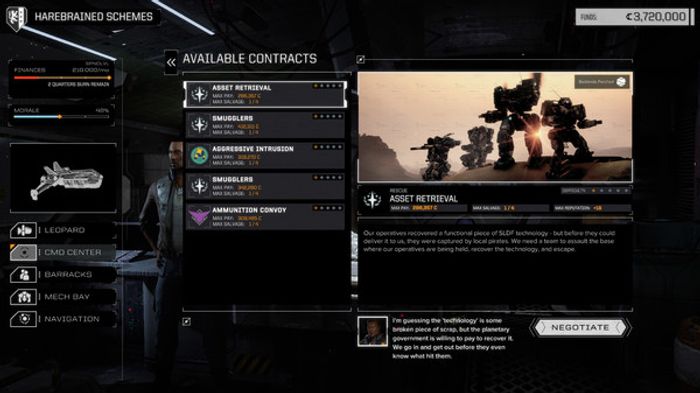 Fantastic game

Pretty much infinite fun, the base game is really enjoyable with a great story, plus theres a massive mod community to keep you going long after!

The Pros

Great story, easy to learn mechanics

The Cons

None in hundreds of hours of play

BATTLETECH DELUXE EDITION PC

i mean if yopu love mech assult and mech commander you have found the game for you. i may be biast but who desnt love gaint mechs and turn based stratagum im losing my #@$%!!!!!!

The Cons

nothing what is wrong with you

MechWarrior

Playing this reminded me of the oldschool mechwarrior but a more wider gameplay. The chose of faction to build your character is interesting also introduction of the plot is great story. You start off with standard mechs but as you progress you will have the options to further progress to build bigger and better mechs which I love!! spent a good 70hrs.

Battletech

Hey just going to be throwing down some notes while i play and i'll update the review once i get more into it.

I can recommend the game for what i got it for and it's not like i'm out right hating it, outside of the dialogue.

So far i give this game a 2/5 Just nothing is really catching my eye and making me want to play(other than i paid money for it so i got to play it at least once) I hope late game brings out some nice mechs that do something interesting. I was expecting more from something with giant robots,Ya that's my fault for having expectations but it wasn't like my bar was high.

This game so far has been overall meh a doesn't do anything to stand out from the rest,It doesn't even have any decent mods to grab from nexus. So there isn't nothing wild to get.

An example would be xcom 2 solid turned based game with an amazing modding community,You want it to be a star wars game? bam they made it.You want new enemy types,bam you got it. Do you want to make this into a warhammer 40k game? OH f*ck yes,Get to make your space marines,dreadnoughts and fight chaos space marines,orks,dark eldar while also getting new class moves. Point being they went wild with the mods and this game is meh with pretty meh mods.

Pros
1.Character customization always a good thing even if it is basic like in this game, i'm hoping for mech customization to make up for it.(it did not make up for it, pretty basic)

2.The heat system and how to manage it, example you have five guns but if you shoot it all you'll start taking burn damage but the game allows you to turn off weapons to reduced the heat cost for less damage or do you leave all the weapons on until the targets are killed and then turned them off while moving to the next zone or do you just pull back and turn everything off and wait? it's simple but nice.

3.The sound effects are nice.

4.So far the music has been on point and enjoyable.

5.Combat overall feels nice

6.Able to speed up walking/running while in combat, i know it's minor but i just got off a turn based game where it didn't have that feature and it was super f*cking annoying.

7.Variety of mechs, Too bad i can't afford them XD running that 8 part required selection for the achievement. I like what i seen from the npcs though.

8.I like how you get a.i team mates every now and then(also helps that they aren't totally useless),It is a basic as* concept but way too many games ignore giving you a.i team mates, yes i'm the chosen one but b*tch i'm fighting a ♥♥♥♥♥♥♥ war and i can't be everywhere while you jerk off at the sight of my holy visage. This is probably the only thing it does better than xcom, In xcom oh you get an friendly a.i faction to help you fight but only when their base is under attack and the guards are not even worth being cannon fodder.

Cons
1.Need another account for w/e reason, if i wanted to see y'alls crap i would of bought it on your launchers if you have your own. I'm really tired of seeing games wanting my email.

2.Partial voice acting, Either do full voicing acting or none at all. It's annoying.

3.Can't really impact the landscape outside of destroying buildings.

4.There is no over watch system to my knowledge, Which is weird because that takes away a well established feature of this genre and replaces it with nothing.

5.Travel/load times take waaay too long,I'm on a ssd,I'm just talking about getting from point A to point B.

6.Voice acting overall is god awful unless you get the scottish girl va or you are listening to the main cast.

7.Dialogue is pretty weak and basic,Making me skip the text blocks because of it.

8.Textures sometimes don't fully load in. i mean i assume it's not loading in, instead of it supposed to look like spray painted on grass which f you if it is meant to because they got that epic money from that deal to patch that sh*t. OH and it did a kick starter, ya f u redo the ground textures.

9.No steam mods.

10.Can't use tanks,Hey F you i bought the game and all it's dlc so i want to use what they can use.

11.Can't upgrade your squad limit from 4(as far as i know)

12.The zoomed out camera feels weird to me, like it's way to far out and i'm tired of fighting with it.

13.Bugs/game breaking bugs. example mission tag team, Can't finish it because there is no evac zone and the npcs just run around.

14.The class trees are boring.

15.It's a one of those "story time" things that go oh hey you know all of this and how i'm god now but let's talk about our past for no reason so you can see how we got to me being god.
Like why? once you go with the story time bs i know you don't die and there isn't threat of me dying since i was mentioned.

Xcom with mechs

Great game if you enjoy turn based tactical combat. Bit like Xcom with mechs.
Activate with Steam:


Download and install the Steam client on your PC.
Open the Steam client, login and locate the Games tab on the top menu. Click this and then select "Activate a Product on Steam…"

Enter your unique code that's displayed on the 'Orders' page of CDKeys.com and follow the prompts to activate.

Your game is now viewable in the "Library" tab and is available to download/install when you're ready.
You can find additional support for the Steam client here: https://help.steampowered.com/en/wizard/HelpWithSteam
Special Price
$2.69
RRP
$52.49