Dying Light: The Following Enhanced Edition PC
Special Price
$4.19
RRP
$44.09
Code Delivered To You Digitally
Platform
Steam
Publisher
Warner Bros. Interactive
Delivery
Instant Delivery
Language
-83%

-84%
NOTE: If you already own the base game this package will NOT work.

Dying Light The Following Enhanced Edition PC Contains:
Dying Light Game
'The Following' expansion pack
The Season Pass Including: Be the Zombie, Ultimate survival Bundle, The Bozak Horde
All Content Updates
Dying Light is an action survival game presented in first-person perspective and set in a vast and dangerous open world. During the day, you roam an urban environment devastated by a mysterious epidemic, scavenging for supplies and crafting weapons to help you defeat the hordes of mindless, flesh-hungry enemies the plague has created. At night, the hunter becomes the prey as the infected grow in strength and aggression - but even more lethal are the nocturnal, inhuman predators that leave their nests to feed. You will need to make use of all your skills and any available means to survive till dawn.
Genre
Action, Open World, Survival, Zombies
Platform
PC (WW)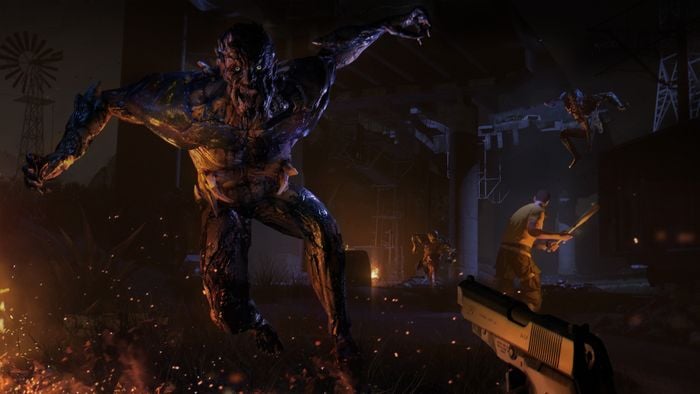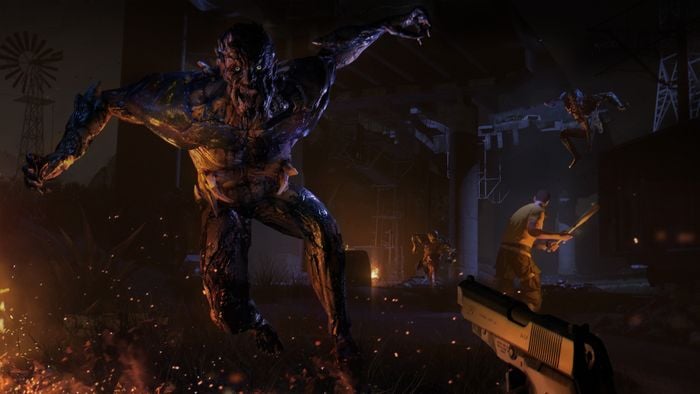 Good

I liked the game. Especially in coop. The movement and combat feels great, but the story is lackluster.

The Cons

can be boring in single player

DYING LIGHT: THE FOLLOWING ENHANCED EDITION

Dying Light was already a solid game in its own right, but what Dying Light: The Following – Enhanced Edition offers is so much more. The base game is improved upon in a variety of ways, you have access to loads of DLC content and The Following expansion packed in with it all is expansive and fantastic.

The Pros

Parkour is superb
Melee combat is fantastic
Meaningful skill trees and perks

The Cons

Story is generic
Acting is mostly bad, especially the accents

Dying Light Enhanced Edition

The download was fast and easy, I love this game and the second one. Nothing is as satisfying as drop-kicking zombies off rooftops while parkouring with your friends.

Dying Light DLC is good

Good DLC. I like it. Good DLC. I like it. Good DLC. I like it. Good DLC. I like it.Good DLC. I like it.

GREAT zombie game

Playing this game has changed my view of the zombie game genre. I always taught Left 4 Dead 2 is the best out there (and it is still better than most zombie games) but by combining parkour, a ...good... storyline, and good graphics, this game definitely reaches nearly the same rank in my heart. I really enjoyed the atmosphere the game managed to create with the floating particles in the air and the fog, along with the day and night cycle. The variety of weapons is huge, and I loved picking vans to find new and better ones (there were always better ones to find). IDK if I enjoyed it as much due to playing with two friends, however being able to comment on the cutscenes (who can forget Gazi), assist each other in fights as well as share resources have surely enhanced the experience for me and my friends. I have not played online events, but the game overall surely deserves a 9/10 (I would give 10, BUT the story was good, not great).

The Pros

Amazing gore, great weapons.

Fun with friends

I bought 4 copies of this game for cheap and played for hours with my friends. I would recommend this to anyone that wants games for cheap.

The Pros

I liked how simple it is to buy

Great

The game was cheap but worth the money so i recommend this to everybody and i recommend the second one as well you will love it

Amazing

Amazing service code comes instantly and is now sitting in my steam inventory definitely buying from here again


100 amazing game

Amazing game. definitly should play before the 2nd one. loads to do crafting weapons, hunting down zombies.

The Pros

all DLC included and hours of fun.

One of the Best Games Ever

I don't think I need to say anymore honestly, one of the best games i've ever played and I can always go back to it.
Activate with Steam:


Download and install the Steam client on your PC.
Open the Steam client, login and locate the Games tab on the top menu. Click this and then select "Activate a Product on Steam…"

Enter your unique code that's displayed on the 'Orders' page of CDKeys.com and follow the prompts to activate.

Your game is now viewable in the "Library" tab and is available to download/install when you're ready.
You can find additional support for the Steam client here: https://help.steampowered.com/en/wizard/HelpWithSteam
Special Price
$4.19
RRP
$44.09