Dead by Daylight - PC Key
Special Price
$6.39
RRP
$18.09
Limited stock available at this price!
Code Delivered To You Digitally
Platform
Steam
Publisher
Starbreeze Publishing AB
Delivery
Instant Delivery
Language
-9%

-43%

-11%

-10%

-2%

-25%

-56%

-71%
Get your discounted, instant download Steam key with CDKeys.com
Buy Dead by Daylight Steam key for cheap, which includes:
The top 3 reasons to play Dead by Daylight on Steam
Experience heart-pounding multiplayer action where you work to survive... or kill
Will you choose to be the brutal Killer or one of the four survivors struggling to escape?
Each new game presents unexpected scenarios.
About Dead by Daylight PC - Steam
Dead by Daylight is a multiplayer (4vs1) horror game where one player takes on the role of the savage Killer, and the other four players play as Survivors, trying to escape the Killer and avoid being caught, tortured and killed.
Survivors play in third-person and have the advantage of better situational awareness. The Killer plays in first-person and is more focused on their prey.
The Survivors' goal in each encounter is to escape the Killing Ground without getting caught by the Killer - something that sounds easier than it is, especially when the environment changes every time you play.
Survive Together… Or Not - Survivors can either cooperate with the others or be selfish. Your chance of survival will vary depending on whether you work together as a team or if you go at it alone. Will you be able to outwit the Killer and escape their Killing Ground?
Where Am I? - Each level is procedurally generated, so you'll never know what to expect. Random spawn points mean you will never feel safe as the world and its danger change every time you play.
A Feast for Killers - Dead by Daylight draws from all corners of the horror world. As a Killer you can play as anything from a powerful Slasher to terrifying paranormal entities. Familiarize yourself with your Killing Grounds and master each Killer's unique power to be able to hunt, catch and sacrifice your victims.
Read more
What are the system requirements?
MINIMUM
OS

64-bit Operating Systems (Windows 7, Windows 8.1)

Processor

Intel Core i3-4170 or AMD FX-8120

Memory

8 GB RAM

Graphics

DX11 Compatible GeForce GTX 460 1GB or AMD HD 6850 1GB

Storage

25 GB available space
RECOMMENDED
OS

64-bit Operating Systems (Windows 7, Windows 8.1)

Processor

Intel Core i3-4170 or AMD FX-8300 or higher

Memory

8 GB RAM

Graphics

DX11 Compatible GeForce 760 or AMD HD 8800 or higher with 4GB of RAM

Storage

25 GB available space
Genre
Horror, Multiplayer, Survival
Platform
PC (WW)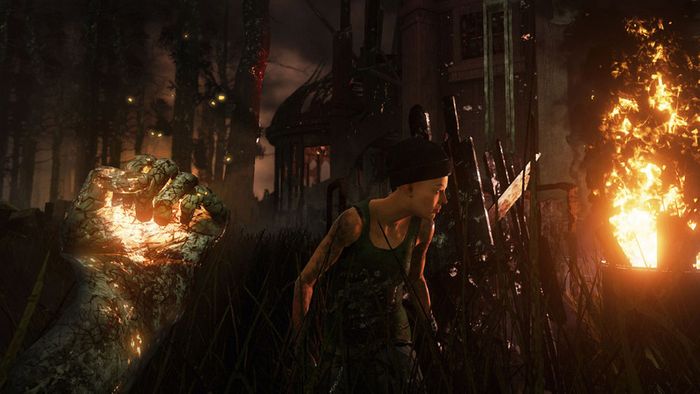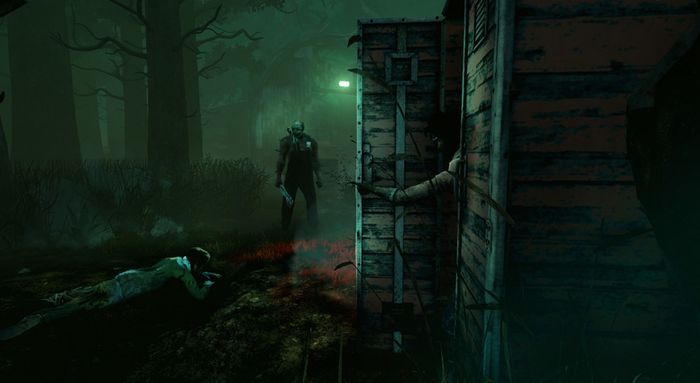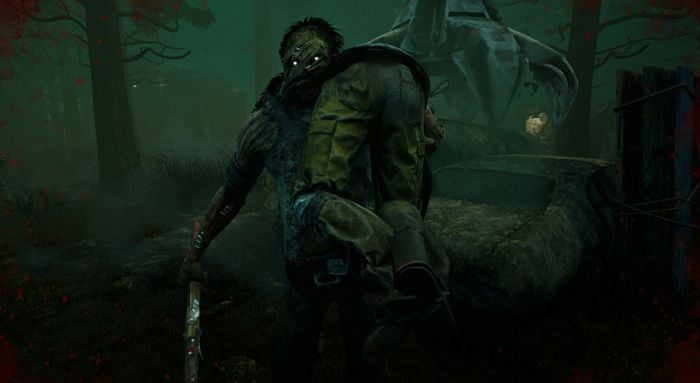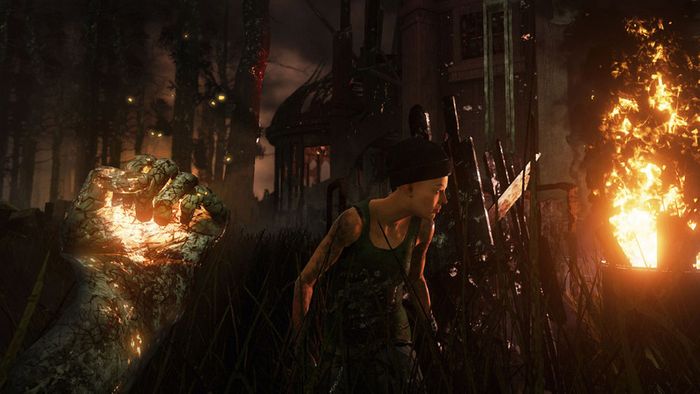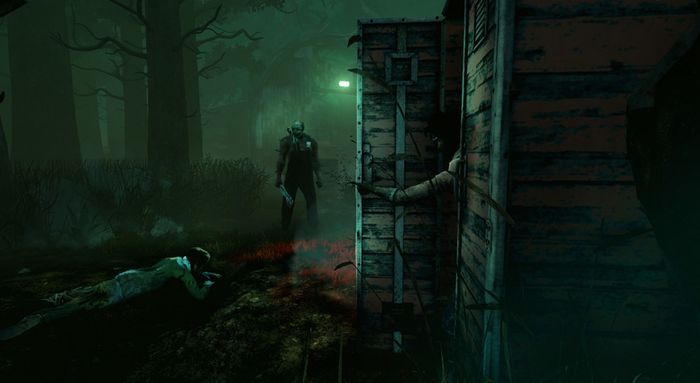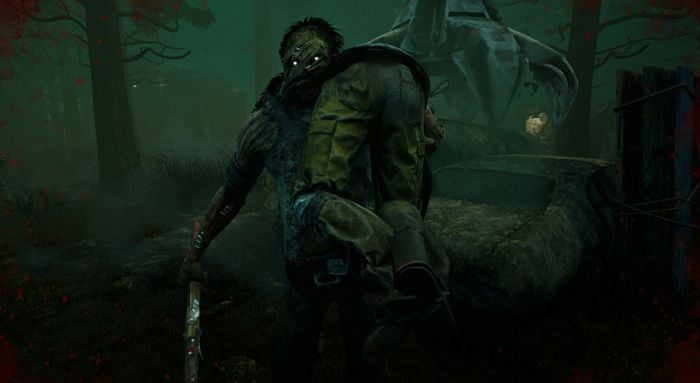 Smash Bros of Horror

This game is the smash bros of horror and I really suggest you try it out. By no means is it perfect and it does have some major flaws however, Its still very fun with some Iconic killers coming out like nemesis literally coming out tomorrow with claire and leon coming in aswell from Resident evil!!

The Pros

The killers
unique powers
the stories
and the depression I get for playing this game for too long

The Cons

the community mostly they are nice but stay low rank everyone and have a good anniverasary

Good quality game, healthy sandbox and high skill ceiling

Dead by Daylight is a really fun game and builds on the premise of cat and mouse or even Mike Myers from CoD custom matches, it has a broad range of characters (both survivors and killers) which causes there to be a healthy sandbox and not too dead of a meta. The gameplay is equally fun and challenging with skill being rewarded greatly and spending time to learn the game such as perks and maps is very rewarding. The only drawback to the game is the community can be somewhat toxic at times but that's extremely subjective and can be negated if you play with friends.

The Pros

-Gameplay
-Sandbox
-Challenge/Reward

The Cons

-Community (to some extent)

amazing

Game is amazing, especially when played with your friends. Not scary so don't worry about that, just some jump here and there

Review

Game is very fun, especially when played with your friends. Not scary, so don't worry about that, just some thrill and excitement.

The Cons

How long it takes to load into a match lol

Really good game

This game is really good if you like suspenseful games. Also really good if you're a fan of quick time event mini games, and character progression type of stuff

The Pros

Character progression (blood web), the amount of collaborations they have is phenomenal.

The Cons

Nothing really, all round really good game.

amazing purchase

such a good price for the game, usually it is 20$ and i wanted to buy it for me and 3 other friends and the difference between 60 and 15$ is a lot. thanks to cdkeys i can now play it w/ my friends without spending lots of money:)

Reviewed by

xX DaBoiKillz

Amazing!

Having fun with my friends, happy with this purchase!
If you have any friends I recommend playing this with them.

fast and easy

This game is super fun , I'm glad I was able to get it at this crazy good price, will be getting the addons soon.

The Cons

When i throw a pallet down and the killer hits me through it anyway pff

good game and received code instantly

in terms of the code, bought it and i got it instantly and for extremely cheap as well. the game is pretty good minus a few bugs, and super fun with friends

Amazing fun

this Game is really good fun with friends and it can be funny at times when your friends scream. there is buggy hit boxes sometimes. Its lots of fun to play killer as well really recommend it.

The Pros

lots of fun with friends.

The Cons

can be buggy sometimes with the hit boxes.
Activate with Steam:


Download and install the Steam client on your PC.
Open the Steam client, login and locate the Games tab on the top menu. Click this and then select "Activate a Product on Steam…"

Enter your unique code that's displayed on the 'Orders' page of CDKeys.com and follow the prompts to activate.

Your game is now viewable in the "Library" tab and is available to download/install when you're ready.
You can find additional support for the Steam client here: https://help.steampowered.com/en/wizard/HelpWithSteam
Special Price
$6.39
RRP
$18.09