Special Price
$12.09
RRP
$50.79
Limited stock available at this price!
Code Delivered To You Digitally
Platform
Steam
Publisher
Playstation Mobile, Inc.
Delivery
Instant Delivery
Language
-91%

-81%

-69%

-93%

-89%

-83%

-59%

-78%

-71%

-92%

-74%

-60%

-67%

-52%

-44%

-63%

-70%

-70%
Get your discounted, instant download Steam key with CDKeys.com
Days Gone Steam key for cheap, which includes:
Base Game
New Game Plus
Survival Mode
Challenge Mode
Bike Skins
The top 3 reasons to play Days Gone on Steam
Brutal encounters: With vicious gangs and hordes of Freakers roaming the land, you'll need to make full use of a variety of customizable traps, weapons, and upgradable skills to stay alive. Don't forget your Drifter bike, an invaluable tool in a vast land.
An ever-changing environment: Jump on the saddle of Deacon's trusty motorbike and explore a dynamic world dramatically affected by the weather, a dramatic day/night cycle and the evolving Freakers, who adjust to their surroundings – and the people in it.
A compelling story: Lose yourself in a powerful tale of desperation, betrayal and regret, as Deacon St. John searches for hope after suffering a deep, personal loss. What makes us human when faced with the daily struggle for survival?
About Days Gone PC - Steam
Days Gone is an open-world action-adventure game set in a harsh wilderness two years after a devastating global pandemic.
Step into the dirt flecked shoes of former outlaw biker Deacon St. John, a bounty hunter trying to find a reason to live in a land surrounded by death. Scavenge through abandoned settlements for equipment to craft valuable items and weapons, or take your chances with other survivors trying to eke out a living through fair trade… or more violent means.
A striking setting: From forests and meadows, to snowy plains and desert lava fields, the Pacific Northwest is both beautiful and lethal. Explore a variety of mountains, caves, mines and small rural towns, scarred by millions of years of volcanic activity.
Read more
What are the system requirements?
MINIMUM
OS

Windows 10 64-bits

Processor

Intel Core [email protected] or AMD FX [email protected]

Memory

8 GB RAM

Graphics

Nvidia GeForce GTX 780 (3 GB) or AMD Radeon R9 290 (4 GB)

Storage

70 GB available space
RECOMMENDED
OS

Windows 10 64-bits

Processor

Intel Core [email protected] or Ryzen 5 [email protected]

Memory

16 GB RAM

Graphics

Nvidia GeForce GTX 1060 (6 GB) or AMD Radeon RX 580 (8 GB)

Storage

70 GB available space
Genre
Action, Adventure, Horror, Open World, Story Rich, Survival, Violent, Zombies, Gore
Platform
PC (WW)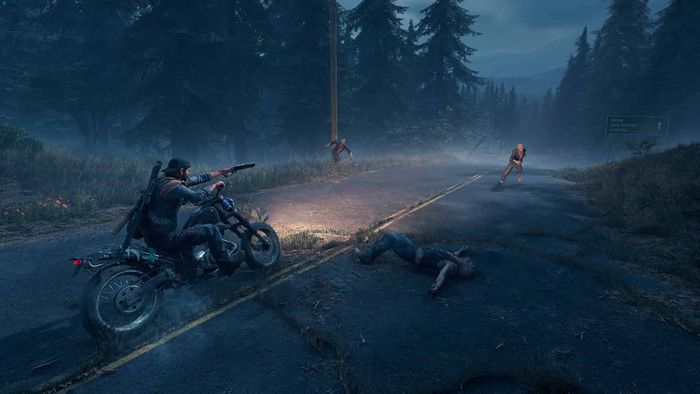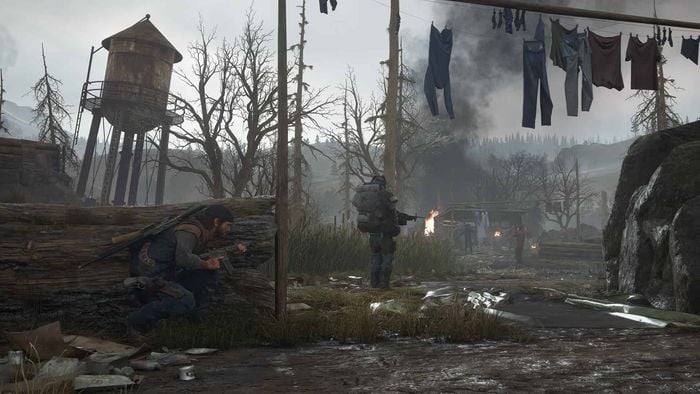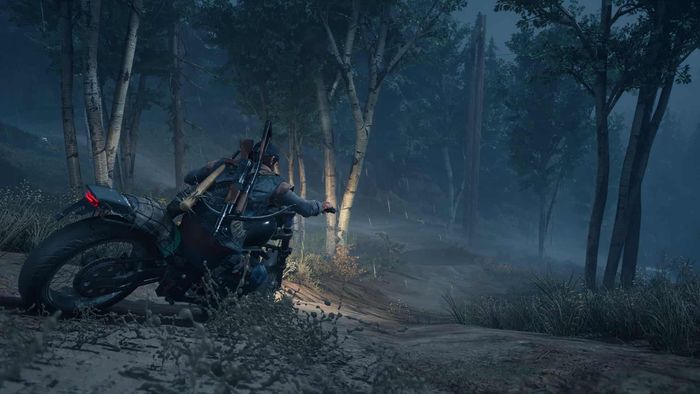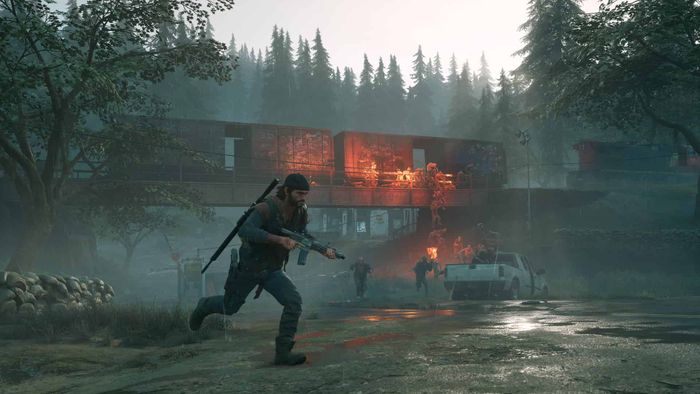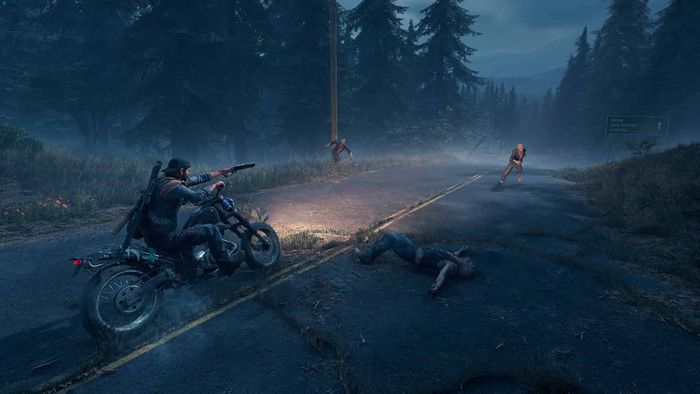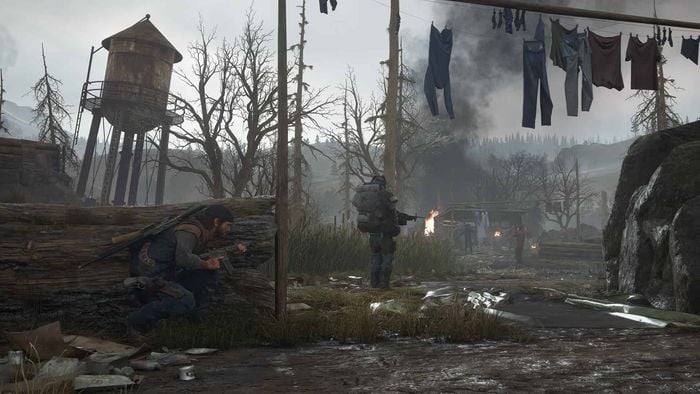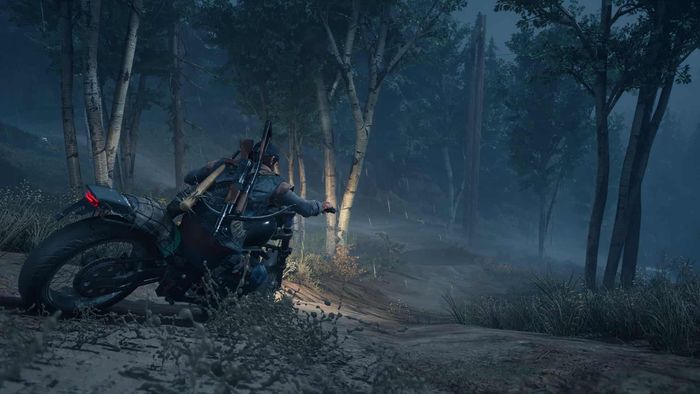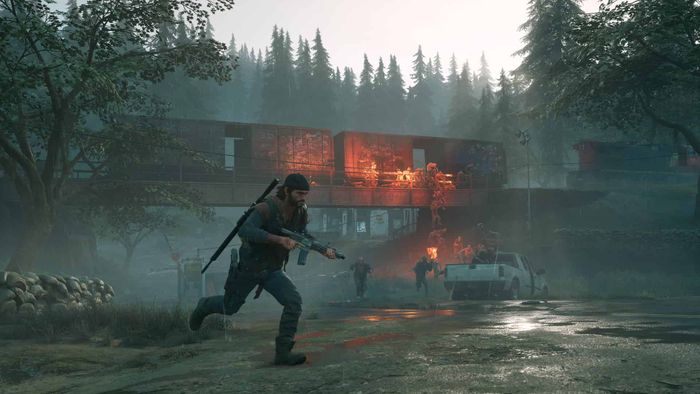 Solid Game

Have heard so much with regards to the coveted PS exclusives over the years. Having recently upgrading my gaming PC and spotting this I decided to give it a whirl. So glad I did, what an absolute gem of a game. Currently about 20+ hours in and loving every aspect of the game. It has been a long time since I have had a game I think about whilst at work and can't wait to get back and play.

An extremely immersive world and Graphically still holds it's own at 1440p cranked up to max. Sound design is fantastic too with an eerie backdrop of the chaos you would expect in a post apocalyptic world. The level of detail in some of the environments is amazing. The day and night cycle is truly beautiful and the weather effects adds to really mix it up.

I'm finding the story pretty interesting and is quite emotive. The side quests again are interesting enough to keep you coming back for more and wanting to earn trust/credits with the different camps and the items they offer. Tuckers camp is brutal man.

So far really enjoying this title, very much worth £19.99, would even be worth full price if I'm honest. Excellent game and as always no fuss code delivery to my inbox.





The Cons

Nothing, other than my time with the game will come to an end at some point.

Definitly worth the purchase especially on sale

I really enjoyed this game, it was immersive and the story was really interesting. The secondary quests are also really interesting and don't feel repetitive. Though there are some objectives that are really repetitive like hordes.

Overall i sunk over 50 hours in to this game which for me paying 26 euro for it, is amazing value for money.

The Pros

Story
Combat
Objectives
Graphics

Amazing

amazing zombgie game! one of the best. loved this game on PS5 and it runs even better on PC. really fun game and highly reccommend if you like zombie games. Only downside is the story isnt the strongest in my opinion.

The Cons

Felt like iut could have had a better story

Masterpiece

Thanks CDKeys for delivering quality content fast again.
Was able to play the game as soon as it came out for a better price.

The Pros

Zombie apocalypse
Riding a motorbike, which you can upgrage

The Cons

Hordes man, they are too real :D

Underrated, simply fantastic game

When Days gone first launched it was riddled with bugs and glitches that made the game receive so much criticism, and more than it deserved to be fair. But now, over 2 years have passed the developers have really polished everything and I think it's perfect. The writing is fantastic, the cinematics and acting are impeccable and the gameplay is so fun. Rate this game so highly and I'm gutted that Sony have refused the idea of 'Days Gone 2' just because of the poor launch.

The Cons

There won't be a second one :(

What a game

I have beaten the game but am so addicted I keep replaying it 7 times so far. It helps having no short term memory it's a new game over and over. I hope they do a sequel.

The Pros

Free moving is just fun to ride around and kill zombies

Amazing

This game have blockbuster moments but they are far too fleeting to stand out from the hordes of zombie games already available.

The Pros

Graphics
Gameplay
Motorbike
Random encounters

The Cons

Corny and cliched story
Formulaic missions
Mud Mud World

-

Amazing game with beautiful story and the map is so wide.hope for the second game with this story

Awesome game

Very good! Hope there will be part 2.
But there will be more to come soon like DLC.
More story about himself and his wife too :p

Not bad

I really liked the game. It has well-written and believable characters you can actually sympathise with. The story has a couple of twists and turns. Overall, recommended.
Activate with Steam:


Download and install the Steam client on your PC.
Open the Steam client, login and locate the Games tab on the top menu. Click this and then select "Activate a Product on Steam…"

Enter your unique code that's displayed on the 'Orders' page of CDKeys.com and follow the prompts to activate.

Your game is now viewable in the "Library" tab and is available to download/install when you're ready.
You can find additional support for the Steam client here: https://help.steampowered.com/en/wizard/HelpWithSteam
Special Price
$12.09
RRP
$50.79