Special Price
$13.29
RRP
$50.79
Limited stock available at this price!
Code Delivered To You Digitally
Platform
Steam
Publisher
Playstation Mobile, Inc.
Delivery
Instant Delivery
Language
-90%

-84%

-71%

-93%

-89%

-87%

-59%

-78%

-71%

-92%

-74%

-60%

-67%

-52%

-44%

-63%

-70%

-70%
Get your discounted, instant download Steam key with CDKeys.com
Days Gone Steam key for cheap, which includes:
Base Game
New Game Plus
Survival Mode
Challenge Mode
Bike Skins
The top 3 reasons to play Days Gone on Steam
Brutal encounters: With vicious gangs and hordes of Freakers roaming the land, you'll need to make full use of a variety of customizable traps, weapons, and upgradable skills to stay alive. Don't forget your Drifter bike, an invaluable tool in a vast land.
An ever-changing environment: Jump on the saddle of Deacon's trusty motorbike and explore a dynamic world dramatically affected by the weather, a dramatic day/night cycle and the evolving Freakers, who adjust to their surroundings – and the people in it.
A compelling story: Lose yourself in a powerful tale of desperation, betrayal and regret, as Deacon St. John searches for hope after suffering a deep, personal loss. What makes us human when faced with the daily struggle for survival?
About Days Gone PC - Steam
Days Gone is an open-world action-adventure game set in a harsh wilderness two years after a devastating global pandemic.
Step into the dirt flecked shoes of former outlaw biker Deacon St. John, a bounty hunter trying to find a reason to live in a land surrounded by death. Scavenge through abandoned settlements for equipment to craft valuable items and weapons, or take your chances with other survivors trying to eke out a living through fair trade… or more violent means.
A striking setting: From forests and meadows, to snowy plains and desert lava fields, the Pacific Northwest is both beautiful and lethal. Explore a variety of mountains, caves, mines and small rural towns, scarred by millions of years of volcanic activity.
Read more
What are the system requirements?
MINIMUM
OS

Windows 10 64-bits

Processor

Intel Core [email protected] or AMD FX [email protected]

Memory

8 GB RAM

Graphics

Nvidia GeForce GTX 780 (3 GB) or AMD Radeon R9 290 (4 GB)

Storage

70 GB available space
RECOMMENDED
OS

Windows 10 64-bits

Processor

Intel Core [email protected] or Ryzen 5 [email protected]

Memory

16 GB RAM

Graphics

Nvidia GeForce GTX 1060 (6 GB) or AMD Radeon RX 580 (8 GB)

Storage

70 GB available space
Genre
Action, Adventure, Horror, Open World, Story Rich, Survival, Violent, Zombies, Gore
Platform
PC (WW)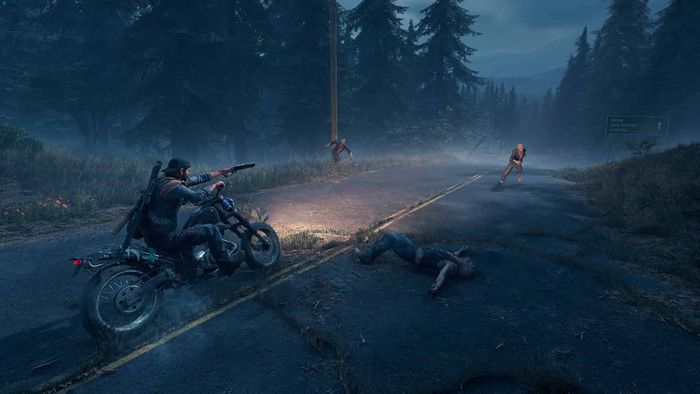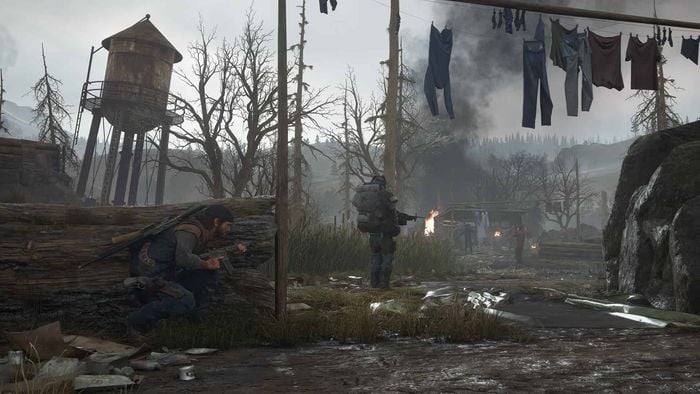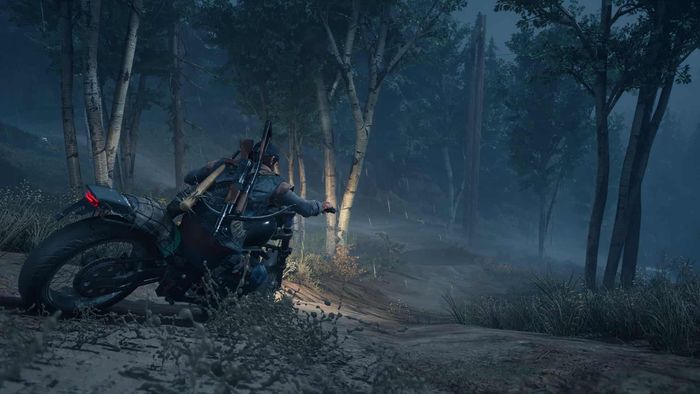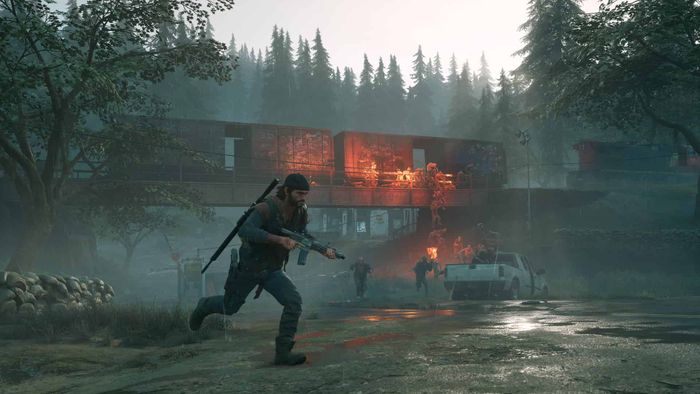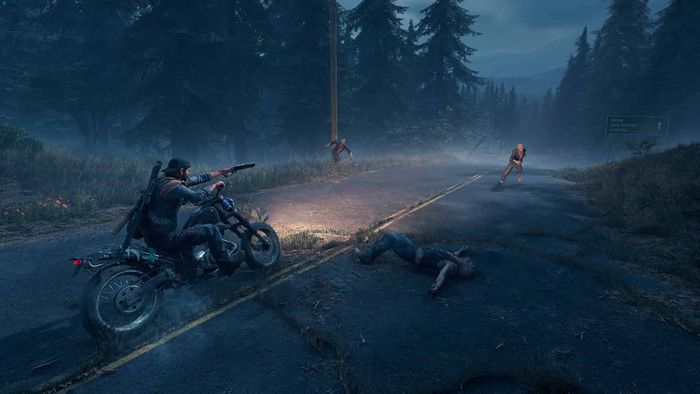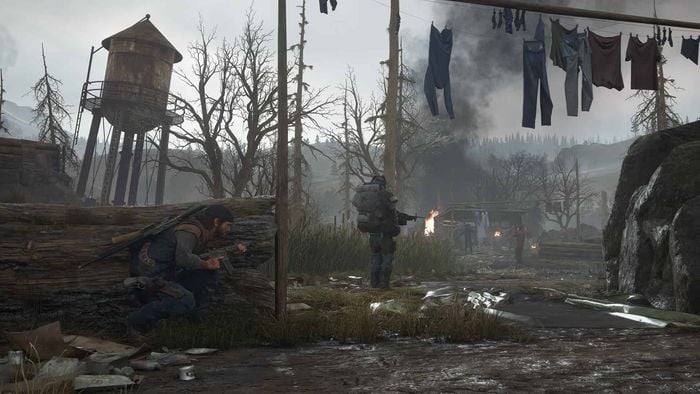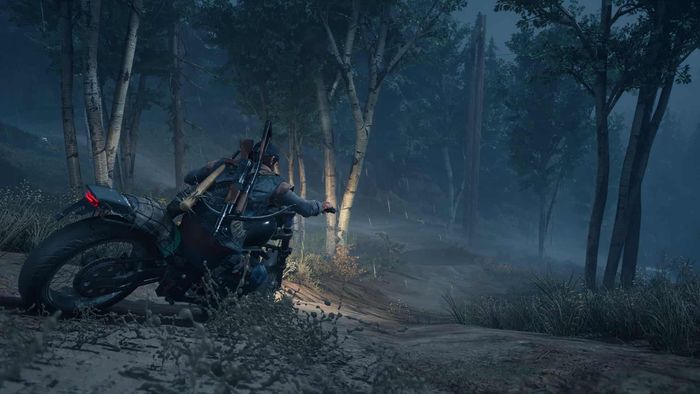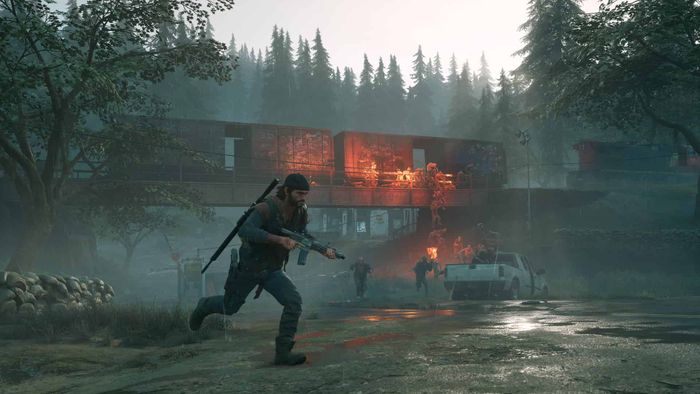 Reviewed by

surpriseassassin

A very fun game

Played this on the playstation first, when it released. Never beat it, but always wanted it on the pc, so happy to have gotten it.

Really fun game

Really enjoyed what i have played so far, i love the fact that you have a motorbike and have to scavenge for fuel in order to travel around safely (or so you think). Would recommend

Days Gone

So far after starting im hooked on the game.
If you love zombie games its the game for you, and the story so far has so much in it. Im glad I got it here for the price.

Great Game

Pretty much enthralls you right at the beginning. Definitely one the hit not miss zombie games. It's nice to see some Sony games extending more to PC.

Days gone

Personally awesome game but not worth the £40, it's nothing special but it's fun riding the bike and those freaks chasing you, combat is cool and the graphics are stunning.

The Pros

Graphics
Combat
Story
Freaks ( zombies) HELLA FAST

The Cons

repetitive with missions quite a lot
back and forth a lot of times.
£40

Great Game

What can I say but Zombies. They everywhere and hordes of them but you have your bike so keep on riding.

Best game

The game is very interesting you have some action but at some point it starts to get boring when you start to have too many resources

Days gone

incredible single player story, world looks amazing, just about time we got a decent survival third person zombie game.

Days Gone

Days gone has great graphics along with a nice story quite chill gamplay and the open world is amazing would buy again

Great porting

Zombies are my favorite games so you will have a genuine review.
I waited so long for this title to be playable on PC.
The wait is over, the game is really well ported, not buggy as I thought it could have.
Storyline is immersive, gameplay is epic and it has many features it will leave you speechless.


Activate with Steam:


Download and install the Steam client on your PC.
Open the Steam client, login and locate the Games tab on the top menu. Click this and then select "Activate a Product on Steam…"

Enter your unique code that's displayed on the 'Orders' page of CDKeys.com and follow the prompts to activate.

Your game is now viewable in the "Library" tab and is available to download/install when you're ready.
You can find additional support for the Steam client here: https://help.steampowered.com/en/wizard/HelpWithSteam
Special Price
$13.29
RRP
$50.79